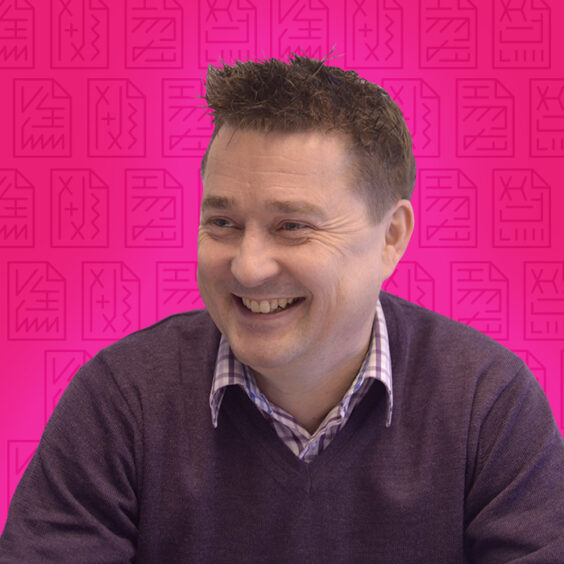 Scottish design agency Creative Graffix says companies need to invest more time and effort in getting their ESG narrative right, as interest in sustainability continues to rise.
Creative Graffix stresses the importance of getting the ESG positioning right for businesses.
Regulations are getting more stringent, but many investors are already looking at ESG reports that are beyond what is imposed by formal policies.
Having an ESG strategy can improve a company's reputation and make it more attractive to new talent.
Scottish design agency Creative Graffix said that a lack of understanding of the importance of ESG to investors is behind complacency when it comes to producing clear and consistent reports.
Director Richard Smyth said: "ESG reports are a big deal. They are a record of a company's attempts to become a more sustainable organisation, tracking activity in key areas like environment, gender and governance. They ought to care deeply and should work hard to get them right.
He added: "As ESG reports become more established, they are going to force companies to think very hard about what they are genuinely doing for the environment and the impact their processes are having on the world. It's important that it is taken seriously."
Sustainability standards reflect ESG values
The Dundee-based firm has itself set some sustainability standards to better reflect the values of ESG. For example, all print work is now reviewed to ensure the use of Carbon Captured paper, which supports the Woodland Trust.
Projects are also produced digitally where possible to reduce environmental impact and increased flexibility in distribution. Staff at Creative Graffix are also encouraged to work where they are most creative and productive, which does not have to be the office.
One of Creative Graffix's clients is Bluewater, a specialist private equity firm operating in the middle-market energy sector. The company, which has $2.5 billion under management in more than 20 portfolio companies, became a signatory to the United Nations Principles for Responsible Investment.
"We produced their ESG report which was focused on their track record in key areas of environmental performance and how it fitted in to their growth strategy and drive to attract talent," said Smyth. "The crucial thing for us was they were clear on telling their story visually with digestible narrative, superb imagery and understandable data and graphics. It takes time and commitment and thought from the top to create a good ESG report.
Creative Graffix has been working with Bluewater for ten years, creating the brand's presentations for their portfolio companies across the world from their studio next to Dundee Airport.
Lead graphic designer Russell Milne said: "Companies need to start to think about the visual content they need to back up their narrative. Do they document their activity visually as well as in words and statistics?"
ESG reporting can be an opportunity to connect
He added: "As time goes on and ESG reporting becomes more commonplace, companies will start realising that it is so much more than a box-ticking exercise and will see it as an incredible opportunity to show the world what they are doing and, crucially, what their attitude is to the impact their organisation is having on people's lives and environment."
"Companies need to start treating their ESG report as a special project and not just add it to the list of stuff for the marketing team to do."
ESG reporting is now seen as a key part of the decision-making process for investors, who are increasingly considering factors beyond the state of the balance sheet.
The 'E' looks at the measures a company takes to safeguard the environment and mitigate its 'green' footprint, as well as how these issues are built into its corporate policies. The 'S' focuses on relationships with employees, customers, suppliers and the communities in which they operate. Finally, 'G' looks at how transparent and accountable companies are including issues like leadership, executive pay, auditing and shareholder rights.
New laws in the UK govern ESG reporting for all companies and partnerships with more than 500 employees and annual revenue of more than £500 million. They must produce a statement on climate-related disclosures and environmental risk factors as part of their annual reporting. 
In practice, however, investors are looking for a full ESG report which goes beyond the legal disclosure requirements. According to Creative Graffix, even companies not looking for investment can benefit from having an ESG strategy which could improve their reputation and make them more attractive to new talent.