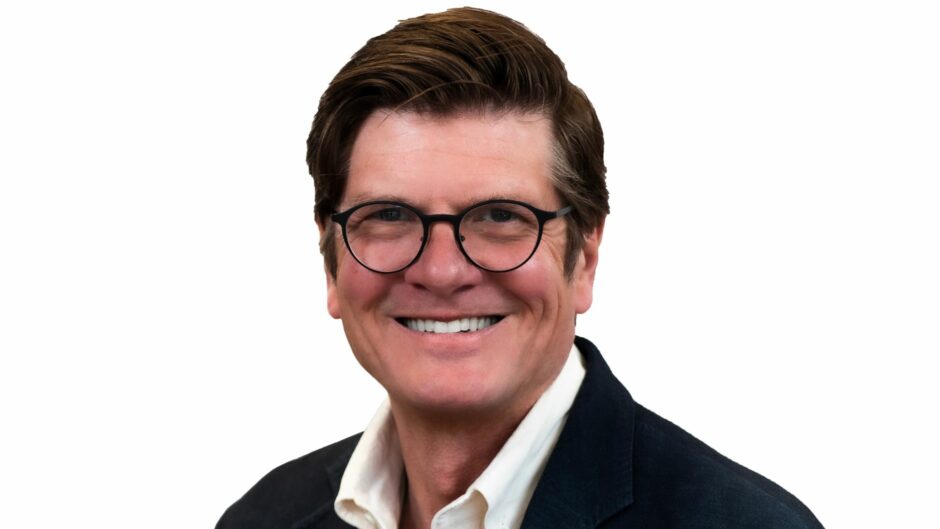 The climate and sustainability crises have taught us about the interdependence between different spheres of action, from business impact on climate and biodiversity, policy impact on investment flows, climate on the food system and much, much more.
Tradewater chief executive Tim Brown argues that only true collaboration can result in the world achieving its climate goals.
Today the idea that both countries, and companies, should have a plan for decarbonisation has gone mainstream. Regulation of climate risk disclosure requirements are on the increase around the world, investors are demanding detailed action plans in order to identify risks, multinationals are passing on that demand throughout the supply chain, and consumers are increasingly expecting responsible action from companies.
Companies are more often being expected to go beyond net zero, to consider far more than simply their Scope 1, 2 and 3 emissions and to consider their impact, their resource consumption, their relationship with biodiversity, society, and the list goes on.
Yet while the discussion has moved forward rapidly in terms of the demand for action, in the short term, this can be a huge challenge for companies still attempting to undertake materiality assessments, build an understanding of their current footprint, and develop a strategy for meeting oncoming expectations.
The Science-based Targets Initiative (SBTi) says that long term, carbon credits should offset no more than 5-10% of a company's ultimate footprint. While absolute emissions reduction limits are essential for long-term decarbonisation, they continue to be a challenge for companies that are disrupting industries and innovating for growth.
One option for companies looking to have immediate impact with transformational effects on the climate challenge is to look beyond CO2. There are a number of GHGs which are understood to have a significant impact on global warming, but have fallen between two stools in terms of global action. Refrigerants and other ozone depleting gases are one, while another is methane. These gases have a far higher immediate impact on the climate than CO2.. That makes them the perfect solution to making an outside impact on climate change in the short term.
Market approaches can address gaps in policy
The challenge in addressing non-CO2 gases which have a negative impact on climate change is the extent to which they're regulated and how they can be funded. While CFCs/HCFCs are being phased out, their destruction isn't being sufficiently financed by any group in particular, nor are they included within the GHG protocol which dominates decarbonisation strategies.
With methane, there are legacy "carbon bombs" where there is no state or private owner/investor responsible. Even where there is regulatory action being put into place, it is vital that methane emissions are addressed, and fast. One way of addressing this financial gap lies in using different market approaches to fund this critical work.
This provides a unique opportunity for corporate action in leading the climate charge. In terms of addressing emissions, there are obvious approaches and strategies that a company can use, such as reporting on operational impact, target setting, etc., but this doesn't have a broader impact beyond internal operations.
What's exciting about Tradewater's approach is that the gases it targets are not being addressed by current regulation or limited to operational performance—but address a critical need for rapid action.
The opportunity to support projects that go above and beyond operational change offers unique potential within the voluntary carbon markets, ideal for companies that consider themselves climate leaders to go above and beyond what they have to do. There are challenges in today's emission accounting framework on reporting, qualifying credits and offsetting, but these are being addressed and modified on an ongoing basis. While this is happening, what the Tradewater approach provides is certainty. There is no ambiguity about the impact and permanence of their work.
By combining awareness of the gap in the frameworks surrounding the management and destruction of non-CO2 GHGs with the need for corporate and financial institutions to change not simply their operational approaches, but their approach to managing their impact, Tradewater has created an approach which benefits all parties.
True collaboration means open communication and system approaches
What's clear from Brown is that a systematic approach to climate action is what's necessary to be most effective. That doesn't simply mean protecting the actual ecosystem, but developing an approach to various challenges that ensures any and all solutions, or a combination of them, are considered. It means understanding different strengths and ensuring that all approaches are considered, refined and implemented. There is no silver bullet solution to reversing climate change, but rather a multitude of different solutions. What matters most is ensuring that there are ways of funding the work that needs to be done.
Brown describes Tradewater as a mission-based company but says the key to its success lies in identifying gaps that need to be filled. He says: "It's about understanding what we can do that makes a difference. We don't need to build infrastructure, because there are good people doing that. Carbon removal is being addressed, conservationists are focusing on nature-based solutions and there are plenty of advocacy groups focused on policy. What we're doing is looking at non-CO2 gases—because they're not being addressed effectively."
This is an approach that could drive dividends across the climate space, because it's not a question of there being one "best" solution or pathway, but rather the one that can weave into your own mission and goals. Brown describes the approach as a "confluence of companies legitimately looking to make a difference with companies trying to create new pathways to create a scale that is compelling and interesting."
Maybe that is how the world can most effectively address climate change. As Brown says: "There are many ways to achieve the climate goal, but this is the best pathway that we've found. We're offering an opportunity – maybe together, we can pull this off."
Learn more about Tradewater and the threat of non-CO2 gases in their latest impact paper.