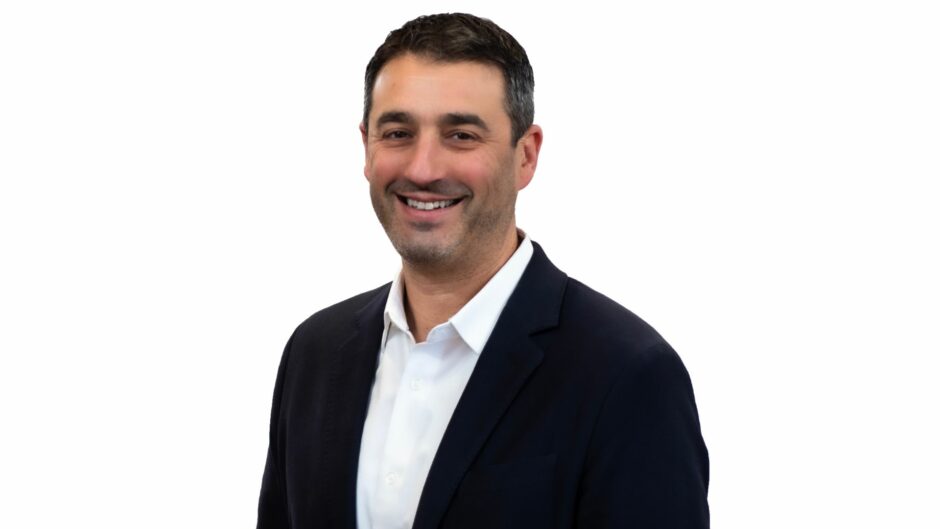 There is a huge gap in the world's plans to reach net zero by 2050, and failure to address it could prove a ticking time bomb – ozone depleting substances that aren't covered by international climate change agreements.
Tradewater develops projects to destroy CFCs/HCFCs, potent greenhouse gases with a short-term impact that is far more damaging than CO2 (see boxout).
The destruction of HCFCs is certified by Verra and the American Carbon Registry, and can be used for compliance in California and under CORSIA, but in few other places. 
HCFC destruction is clearly additional, permanent and shows high integrity, as it deals with an immediate threat that could give the world time to accelerate decarbonisation efforts. 
With the now widespread acceptance of the need to cut carbon emissions, most global policy efforts are (appropriately) focused on reducing CO2 emissions. But what many may not know is that non-CO2 gases, like refrigerants, also pose an extremely urgent – yet undervalued – threat to our planet. US-based Tradewater is trying to address that gap.
Tradewater focuses on preventing some of the most harmful greenhouse gases from entering the atmosphere, financed by the provision of credits for the voluntary carbon market. Some refrigerant gases, including CFCs, are part of the ozone-depleting gases regulated under the Montreal Protocol.
What makes action on these gases critical is that they are short lived climate pollutants, meaning that while they stay in the atmosphere for a shorter time than CO2 (less than 30 years versus 100 years for CO2), they can be thousands of times more damaging to the climate. As Gabe Plotkin, chief operating officer and co-founder says: "The refrigerants we work with are smaller in volume but higher in GWP. R-12 under AR5 is 10,200 higher, for example."
It's clear that these gases need to be kept out of the atmosphere, but how?
The problem of CFC/HCFC and the climate
Following scientific proof of HCFC's impact on the ozone layer, it became regulated under the Montreal Protocol (and the later Kigali Amendment, which was aimed at the phasedown for HFCs)  for the protection of the ozone layer.
Unfortunately, this ignored the global warming potential (GWP) of HCFCs, which meant these gases were not included in the Paris Agreement or its precursor, the Kyoto Protocol.
Global warming potential is a measurement of how much a gas warms the atmosphere because of how much energy it absorbs. Basically, it's a measurement of the negative impact of a particular gas on the warming of the climate, and how long it remains in the atmosphere. CO1 is considered the reference at 1, and most gases have been described in terms of CO2e or CO2­ equivalence. It's important to remember that CO2 remains in the atmosphere for 100 years and that the impact of other gases can be considerable in the short term. Methane has a GWP of 84-87 over a 20-year time frame, while HFC's can be much higher – HFC142B, for example, is at 1,980 over 100 years.
Another challenge is that they're everywhere, and often hard to find. Plotkin says: "We literally find the cylinders and cans in sheds, technicians' offices –they're just sitting there. There's no mandate, no money and none of the skills needed to destroy these gases, they've been forgotten by NDCs and climate activists alike."
The climate impact of refrigerants is not addressed by existing international frameworks, which results in a complex environment. These gases are still out in circulation, but because most countries have agreed to phase out their production and use, there are limited resources available to manage their identification, collection and destruction. Different gases are also at different stages—R12 is banned everywhere, for example, while the newest generation of HFCs are in the process of being phased out around the world. As for HCFCs, new production was phased out in the U.S. 2020, with a global phase out set to occur by 2030.
Funding the destruction of HCFCs/CFCs
Plotkin explains that the Multilateral Fund for the Implementation of the Montreal Protocol (known as the MLF) provides limited funding for the destruction of such gases, and only funds efforts in phasing down their use. The funds available for destruction, however, are not sufficient to finance this work at the necessary scale.
The current focus is on banning production to protect the ozone layer, leaving stockpiles of old cylinders, chillers, fridges and more distributed across waste dumps around the world, where they can easily leak into the atmosphere. But, he says, by bringing existing and legacy stockpiles of such gases together, and destroying them, we can contribute to action on climate change in a way that has to date been ignored.
Tradewater is actively supporting ACR Registry with the expansion of these methodologies and was recently recognized for co-developing the greenhouse gas registry's methodology for International ODS (ozone depleting substance) destruction.
The California Air Resources Board (CARB) allows such destruction credits to be used for the California compliance market (as does CORSIA, for the aviation sector). Yet such use has yet to be approved for wider use in the international carbon markets, as the resulting credits are considered "avoidance" rather than destruction under current rules. This seems to be an oversight in terms of addressing the impact of short-term climate pollutants and could decimate decarbonisation plans which only address the impact of CO2.
HCFCs/CFCs and the voluntary carbon markets
What makes Tradewater's approach exciting is when it's considered in light of the current criticism of the voluntary carbon markets, which take aim at the integrity, permanence, and additionality of credits. While the majority of credits traded today are nature-based, it can be very hard, for example, to define the impact and permanence of forestry carbon credits.
There is growing demand for carbon removal credits, but the technological markets for such removal remain nascent and it will be years before they are fully commercialised at scale. Moreover, while carbon removal projects are critical, they don't address the issue of greenhouse gas emissions being released into the atmosphere, and can be costlier to implement than avoidance efforts, as well. Some within the industry argue that emitting and then removing carbon from the atmosphere creates greater risk than avoiding its release in the first place, and that avoidance projects, like those Tradewater is focused on, are critical in meeting global sustainability goals. 
It's also important to understand that unlike CO2, the gas cannot be pulled from the atmosphere. Plotkin says: "We're not sequestering gases, so it's not removal in the traditional sense. Unlike CO2, methane and refrigerants cannot be sequestered – they can't be sucked out of the atmosphere – and that makes the effective management of collection and destruction a critical part of the overall climate challenge."
Additional and permanent offsets offer a new option for net zero
What HCFC/CFC destruction offers is a way to leverage the voluntary carbon markets to finance an action which can have an immediate, near-term impact on the fight against climate change. The IEA estimates that effective reduction of such gases could halt global average temperature increases by 0.4°C   It could also buy time to implement effective economic decarbonisation.
In the short- to medium-term, the destruction of HCFCs and CFCs provides a critical addition to more widely used solutions by providing an impactful way to have an immediate effect short term effect on climate change. It is measurable and permanent, with destruction underpinned by technological guidance from the Montreal Protocol, resulting in removal of 99.9% of gas. Perhaps more importantly it is additional, because the gases are not included in the Paris Agreement and to date, have not been included in a single country's NDC.
As Plotkin says: "There's no mandate to do this, it's expensive and burdensome and takes months and years to complete. We do it, pay for it all up front and count on carbon markets to include [these projects] in the portfolio. We do need more destruction facilities, and the VCM is a means of facilitating that capital flow."
What Tradewater is doing, through its existing work and the development of a methodology, is two-fold. It is creating pathways for businesses to invest in more impactful climate solutions and paving the way for organisations that help companies with their net zero goals, like the SBTi, expand on their current standards.
What does Tradewater do that's different: The company has developed and deployed a programme to manage the destruction of old refrigerant gases that are ozone depleting substances. Different types of ozone depleting substances were historically used in refrigerant systems and each year, according to the Climate & Ozone Protection Alliance (COPA) approximately 1.5 Gt CO2e are released from improperly managed or disposed refrigerants – equivalent to the average annual emissions of 441 coal-fired power plants.