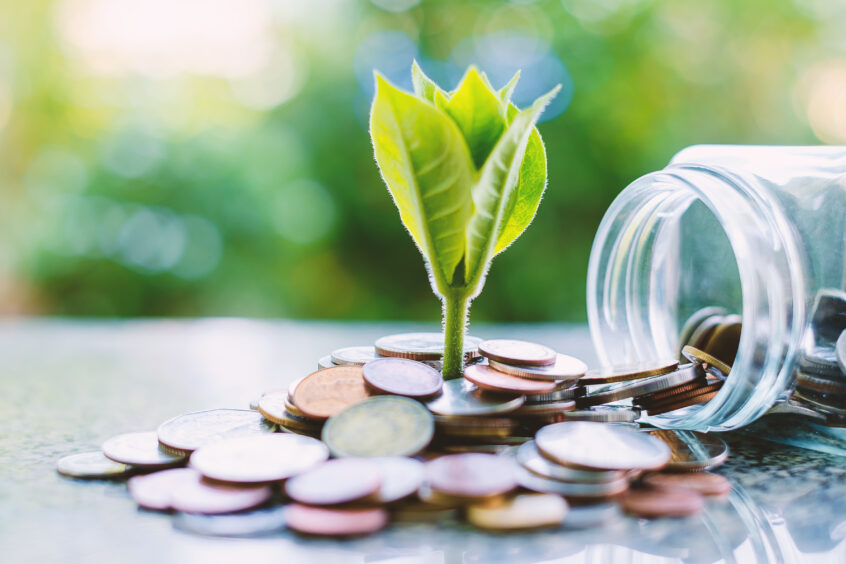 The Taskforce on Nature-related Financial Disclosures (TNFD) has released the third revision of its beta framework, making several key updates ahead of its final recommendations expected in September 2023. 
The TNFD has reached the halfway point in its development of a framework for identifying, assessing and disclosing nature-related financial risks.

 

Its latest revisions include further guidance and simplification, as well as measures to enable its flexible adoption and compatibility with various preferences and compliance requirements.

 

Once finalised, the TNFD's framework could enable a transformative shift in global capital flows towards more nature-positive outcomes.

 
The TNFD has consulted with a range of different stakeholders to develop the third version of its beta framework for nature-related financial disclosures.  
Once finalised, the TNFD framework will be used to help businesses and financial players to accelerate their action on nature-related dependencies, impacts, risks and opportunities. It is intended to align business activities and financial flows with nature-related goals, while also strengthening their resilience against nature-related risks. 
TNFD co-chair David Craig said that the new version of the TNFD beta framework "now provides a full spectrum of recommended disclosures across dependencies, impacts, risks and opportunities to support the reporting preferences and compliance requirements of report preparers everywhere."   
"I am confident that the TNFD Framework can be the practical connective tissue between global political commitment to act on nature loss represented by the GBF [Global Biodiversity Framework] and the mobilisation of business and finance action through better risk management and capital deployment", added fellow TNFD co-chair Elizabeth Mrema. 
Background on the TNFD
The TNFD is made up of 34 senior executives from corporations, financial institutions and market intermediaries across the world. Together, they represent institutions with over $19.4 trillion in assets under management and operations in more than 180 countries. 
Its purpose is to build upon the work of the Taskforce for Climate-related Financial Disclosures (TFCD), which has been fundamental in mainstreaming the voluntary disclosure of climate-related financial risks. Without including nature, however, it does not provide businesses or financial institutions with a full assessment of their environmental risk profiles. 
Regulators and investors have continued to call for nature-related risks to be regularly identified, assessed and disclosed, in recognition of the interconnections between nature loss and economic stability. The TNFD is responding to these calls by developing recommendations similar to those of the TFCD but with a specific focus on nature. 
The third version of its beta framework marks the halfway point in its development, and follows a lengthy consultation on the previous version published in July 2022. 
Additional support to encourage adoption
In collaboration with the Science Based Targets Network, the TNFD has updated its guidance on setting science-based targets for nature. It has also included draft disclosure guidance for financial institutions, an updated glossary, an online resource catalogue and registered examples of nature-related risk and opportunities. 
To improve the usability of its proposed risk and opportunity assessment approach (Locate-Evaluate-Assess-Prepare, or LEAP), the TNFD has provided further guidance on scoping, evaluation and assessment. It has also revised its language in order to simplify communication with stakeholders. These changes, the Taskforce says, will help corporates and financial institutions to easily incorporate LEAP into their existing risk management procedures. 
Three new draft disclosures have been added to cover traceability, stakeholder engagement and the alignment of nature-related targets with overall climate goals. These additions are expected to encourage market participants to transition towards a more integrated approach to sustainability disclosures by acknowledging the interconnections between climate and nature. 
New revisions to improve flexibility
Perhaps most notably, the TNFD's latest framework now includes nature-related impacts and dependencies, alongside its previously defined metrics on risks and opportunities.  
This amendment means that businesses and investors can use the framework to go beyond an understanding of how nature may positively or negatively affect their financial stability – a single materiality approach that looks inwardly – to also include an assessment of double materiality. In doing so, it will enable businesses and investors to take a more outward-looking approach by disclosing how their activities might rely on, enhance or disturb nature. 
According to the TNFD, impacts and dependencies have been included to allow the framework to be applied more flexibly. As different businesses, sectors and jurisdictions vary in their approach to materiality, the latest version of the beta framework has been designed to support a full range of reporting preferences and compliance requirements. 
Furthering its efforts to make the framework more flexible, the TNFD has proposed a phased approach to its adoption. Under this approach, market participants would be able to comply with a baseline version of the framework by declaring a 'core' set of disclosures, before progressing to include those that are more advanced. The idea is to encourage early adoption of basic compliance, while supporting the more gradual implementation of the full framework. 
What next for the TNFD?
As part of its update to the beta framework, the TNFD will seek feedback on two newly published discussion papers. 
The first paper explores the use of scenario analysis as a means to help businesses and investors to understand the possible consequences of, and responses to, nature loss. The TNFD intends to promote scenario analysis, but has found that market participants have a poor understanding of what it means or how it is implemented. The paper will be used in consultations on its proposed approach, and to inform a series of pilot projects. 
Particularly with the inclusion of impacts and dependencies, the TNFD acknowledges that its disclosures will be extremely contextual, based on locational and cultural variations between different communities.  
To address this, it has been engaging with civil society organisations and indigenous leaders to outline their perspectives on the societal aspects of nature-related risk management and disclosure. Its second discussion paper will continue this dialogue. 
Following a consultation period on the latest revisions, a fourth version of the beta framework is to be published in March 2023. The Taskforce has said that this will include further guidance on disclosure metrics and specific support for priority sectors including agriculture, mining, energy and infrastructure. It will also provide clearer instructions on the measurement of impacts, dependencies and risks as they occur across complex supply chains. 
The TNFD will release its final recommendations in September 2023. Although the revision process has been lengthy and complex, the eventual framework is expected to support a transformative shift in global financial flows by steering nature-negative businesses and investments towards more positive outcomes.