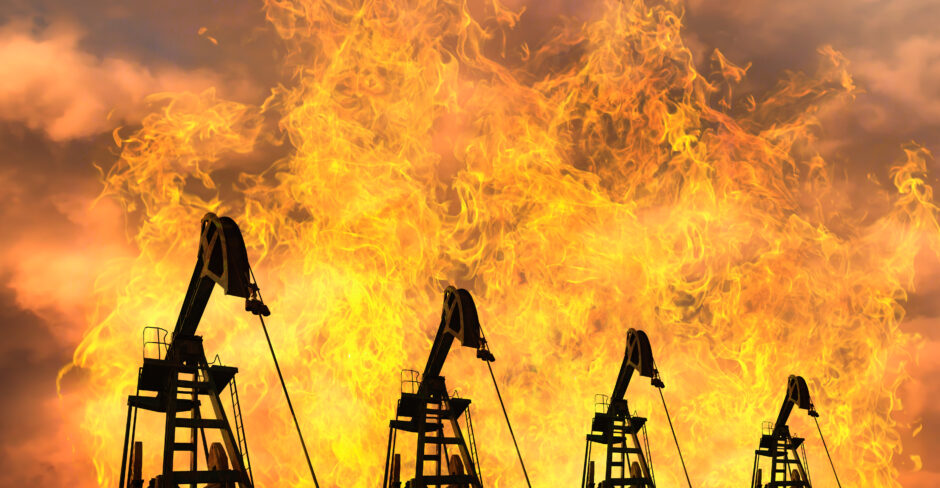 The Net Zero Banking Alliance (NZBA) has published the progress of the interim decarbonisation goals set by its members, but it has been criticised for inadequate targets and metrics.
The NZBA has released its first progress report, detailing interim decarbonisation targets set for 2030 by 60 of its member banks.
The head of the UN Environment Programme's Finance Initiative (UNEP FI) believes this will incentivise the 60% of global banks outside the alliance to also set targets.
Climate action groups have raised concerns over the banking sector's ability to decarbonise, given continued support of greenfield fossil fuel projects and unambitious targets.
NZBAs progress against target-setting commitments

The NZBA, launched in April 2021, has issued its first progress report on decarbonisation targets set by its members. Founded by 43 banks, the alliance now counts over 120 members, which are required to align their lending and investment portfolios with net zero emissions by 2050. 
The members also have 18 months from joining the alliance to establish intermediate targets to be achieved by, or before, 2030. Targets are set by prioritising sectors based on their exposure to emissions and their financial significance in the portfolio. The targets are expected to be science-based and largely align with the Paris Agreement.
By the end of October 2022, 90% of the 43 original member banks had submitted targets. Oil and gas, and coal were the two sectors in which banks' portfolios had the highest exposure to emissions. Over 90% of members reported having established a lending policy to one or both of these sectors, along with emissions reduction targets.
Alliance calls on broader stakeholders to help banks decarbonise
The NZBA recognises the role that governments, central banks and businesses have to play in helping banks achieve their decarbonisation targets. In its progress report, it called on governments to help with setting guidelines to support the transition to net zero, which can provide regulatory certainty to their members. It said central banks can be pivotal in providing frameworks and methodologies.
The alliance also called on businesses to adopt technological innovations and pathways that accelerate their transition to net zero, as well as the involvement of research institutions to provide feedback and comment. Responsible investment NGO Share Action is one such group. It has been vocal about the actions of banks, especially when it comes to their involvement with heavily polluting industries such as oil and gas.
Criticisms of targets and the need to do more
Share Action said the targets set by the NZBA members do not go far enough, nor they will meet the Paris Agreement goals. The NGO said in a report that some of the major flaws were that the commitments did not capture the entire range of emissions that posed a risk to banks' portfolios.
Some banks used metrics like emissions intensity, which Share Action said can be misleading. Intensity metrics measure CO2 emissions per unit of production, or per unit of sales. In the case of banks, it can also mean tons per unit of investment. Share Action found that over a third of the banks with exposure to oil and gas use an intensity metric, and said this is meaningless in sectors like oil and gas, which are likely to face declining demand in a net zero scenario.
Further, the NGO noted that the chemicals sector was not included in a list of nine heavy-emitting industries that NZBA members were required to take action, despite its serious ecological impacts.
Some banks just can't quit oil and gas
The oil and gas sector was of particular concern for Share Action. It found that of the third of NZBA members that had set production or financial intensity metrics, none had complemented them with absolute emissions reduction goals. Some banks had also set a financing target for oil and gas, which was explicitly incompatible with the NZBA guidelines.
A reduction in absolute emissions is essential for the sector. Extracting a single barrel of oil, no matter how efficiently it is done, will still generate emissions. This makes the continued production of oil and gas incompatible with a net zero scenario or the Paris Agreement.
Both the International Energy Agency and the Intergovernmental Panel on Climate Change have warned that the development of new oil fields is not aligned with a net zero by 2050 scenario. While many banks continue to finance greenfield oil and gas operations, only a few have made a decision to stop. 
While the NZBA's progress report has invited criticism, the transition to net zero cannot be achieved without the participation of the alliance's members. Stakeholders can play a vital role in supporting their decarbonisation efforts.
Accelerating the transition of banks that continue to finance high polluting sectors may have to come from an understanding that, by continuing to finance harmful environmental activities, they are damaging the prospects of the very economic growth they seek to protect.