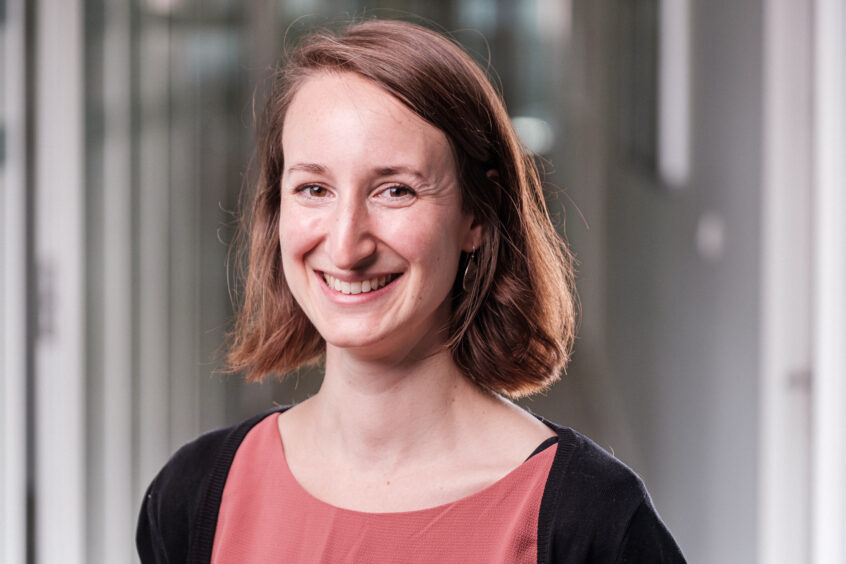 Companies worldwide are making a range of sustainability pledges, but there is still ambiguity on how to report, compare and contrast the data. Océane Rabillon, Lead Technology Product Manager ESG & Risk at Wolters Kluwer Enablon, shares three tips to develop a corporate ESG process with solid foundations.
ESG regulations evolve and pressure from consumers and stakeholders mounts, companies are turning their attention to ESG.
There cannot be a good ESG strategy without a data management strategy.
Companies need to go beyond reporting and take concrete action to improve their ESG performance.
ESG accountability is critical, especially in the era of greenwashing. Everyone is trying to make their claim to fame when it comes to their organization's pledges to reach net zero carbon emissions. However, there is still ambiguity on how to report, compare and contrast worldwide company efforts.
In ESG, data is key. If an organization doesn't have a data management strategy, then there cannot be a good ESG strategy. Ultimately, it is about transparency, which means showing evidence of incorporating environmental and social factors within the business, and data is much more credible than words in this scenario – especially as we see a growing need for accurate and auditable granular data.
Yet, many organizations still fall short in their quest to effectively collect, analyze, communicate, and act on their ESG data. While the sheer volume of ESG information may appear overwhelming, there are three important tips that leaders can consider for creating a process that ultimately delivers meaningful data, action, and results.
Tip #1: Automate data quality checks through software
Automation can be a powerful tool in the journey to reach ESG goals, particularly as it relates to data quality checks. For example, suppose there is an oil and gas company with sensors on thousands of assets and equipment throughout the facility. The company may end up potentially with millions of air emissions data records, which will aggregate at a higher level. However, as the quantity of data increases, the risk of inaccurate data also increases. Therefore, there must be validations and checks to ensure data accuracy. No company wants to see its reputation tarnished because of reporting incorrect emissions data. It is all about credible granularity.
Software can help ensure data quality through automated validation rules and consistency checks. For example, the distribution of data values can be scanned for any outliers that may be anomalies. Also, data ranges can be verified to ensure that they correspond to what is expected, based on historical values or thresholds. With thousands of pieces of equipment resulting in millions of emission data records, manually validating data is not an option. It has to be done through software that reviews all data records and flags those that require attention.
Tip #2: Automate data for better auditability
Automation can also transform an organization's workflow approvals, which also are a critical part of ensuring data accuracy. Yes, not producing an ESG report is bad, but producing an ESG report filled with inaccurate data is even worse. Stakeholders' scopes in ESG data are expanding; for example, there is a bigger need for "investment grade emissions data" for the proposed SEC rules regarding emissions. Organizations will face situations where someone with more authority or knowledge has to validate data. It comes down to data auditability and "reasonable assurance" – ESG data reporting is becoming stricter than before and is seeing a higher level of scrutiny by stakeholders and shareholders.
Software can help organizations curate more accurate data and sidestep the old email or manual process systems that can be subject to human error. However, ESG software systems like the Enablon Vision platform offer configurable and automated workflows that ensure data is properly reviewed, validated, and approved by qualified people. This streamlines the validation and assurance processes that emergent ESG rules are requiring.
Tip #3: Map key metrics to stakeholders
Finally, businesses should think strategically about mapping ESG metrics to their stakeholders. An organization's stakeholders could include institutional investors, insurance companies, financial firms and so on. And that's where things can become complex. Suppose a company produces an ESG disclosure report, and there are seven stakeholders who will receive the report. Three of them may look at the entire report, but the other four may only be interested in five specific metrics. What they will care about is having clear visibility on those, rather than an overview of all reported metrics.
The five metrics aren't necessarily the same for everyone, and that is why mapping metrics to stakeholders is so important. Companies need to know what each is interested in specifically. In turn, this allows for better focus on ESG efforts. If there are 10 key stakeholders and nine are interested in a company's water usage, then the company knows it is an area of focus and where it can have the most impact.
It all connects to materiality and what is most important for your company. This is determined based on two sources: 1) what is important for your stakeholders; and 2) what is important according to industry guidance – for example, coming from standards and frameworks.
Mapping key metrics to stakeholders is greatly facilitated with an ESG software platform because it would include a stakeholder management module. Also, collecting the data only once, but then reporting against multiple angles – for example, by standards and frameworks, or by stakeholder – makes reporting much easier.
Data creates the foundation for ESG strategy
ESG creates a need to connect different functions within the business, and different sources of data as well. For the first time, we are seeing a connection between sustainability and financial data, as well as broader connections between environmental data, compliance data, risk data, HR data, utility data, and more. This gives you the tools to achieve more transparency, both internally and externally, and in the end, this means you can build an ESG culture where each function contributes to the bigger picture.
As ESG regulations evolve and pressure from consumers and stakeholders mounts, investor-grade data can create the foundation organizations need to understand their current position and create a strategic, measurable plan to achieve goals. This can mean the difference between simply saying you have an ESG strategy and being an ESG leader in your industry. And while data is important to measure and assess performance, it is critical for your company to go beyond reporting and take concrete action to improve its ESG performance.