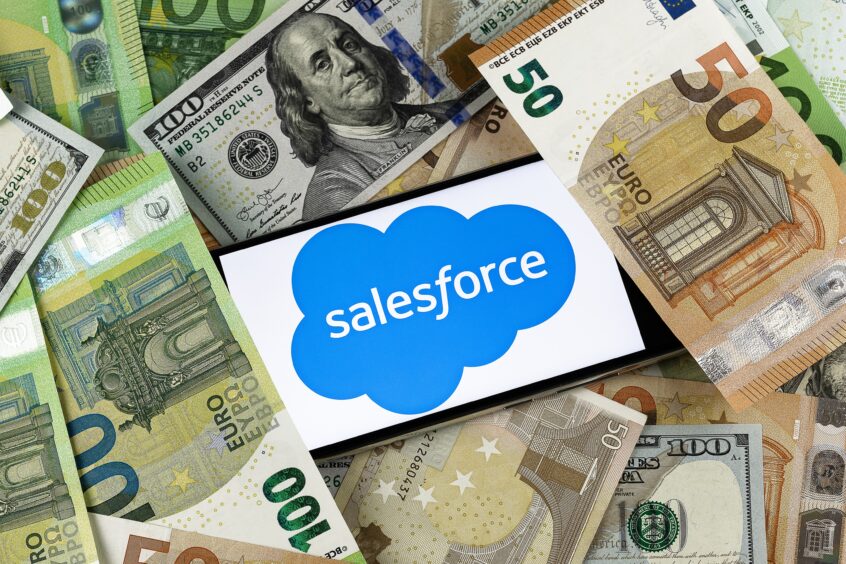 Salesforce has announced the release of Automate ESG Reporting. This is meant to enable companies to manage ESG data in real time. It should save time and money through the ability to generate framework-specific reports, streamlining the ESG reporting process.
Salesforce us adding the S and G dimensions to ESG reporting with the expansion of its Net Zero Cloud solution.
Despite increasing polarisation around ESG in the US there is continuing and growing demand for such data from multiple stakeholders.
Regulators and investors require such data in order to properly understand investment risk and therefore demand for reporting support is only set to increase.
One key takeaway from COP27 was the growing importance of transparency. That means that ESG reporting is now more critical than ever for companies to satisfy demands from regulators, investors, customers, partners and other stakeholders.
What the new solution does is integrate data from disparate systems, tracking progress in real time in order to support the creation of intelligent insights. In terms of output it enables companies to generate accurate and complete ESG reports that align with voluntary reporting frameworks.
A number of Salesforce customers have been using Net Zero Cloud to track, analyse, and report on environmental data, or the "E" in ESG. The new solution will add social and governance data from other apps and data sources directly into Net Zero Cloud, giving users a single source of truth for their ESG data.
Sunya Norman, Salesforce's VP of ESG Strategy and Engagement said: "We're seeing increased demand to report on all of ESG, not just carbon. However, we recognize the complexity of carbon management and reporting, so the solution is based on Net Zero Cloud, which already handles carbon, waste, and water and will now handle social and governance as well."
Demand of ESG data is growing despite complexity of reporting
A 2022 Gartner® report revealed that executing well on ESG can reduce operating costs by up to 60%. The problem is that while this might be true, the complexity of the requirements means that ESG reporting remains a significant burden for companies. Deloitte underlined the pain point of "inconsistent and unreliable data" and the lack of clear global reporting standards which has resulted in corporate fatigue and frustration.
Nonetheless ESG reporting has become a critical element for satisfying the demands of investors, customers, partners, and other stakeholders who want visibility into how an organisation is taking steps to create strong, socially responsible companies.
According to a 2022 study by KPMG, 59% of CEOs are feeling pressure to increase ESG transparency, while a 2022 EY CEO survey said that "82% of US chief executives see ESG as a value driver to their business over the next few years, and virtually all have developed a sustainability strategy."
What Salesforce's new ESG Solution Suite does is provide an automated approach to data integration for real-time reporting. Basically organisations can use Automate ESG Reporting to streamline data integration from various systems, track progress in real time, uncover intelligent insights, and turn those insights into a report that satisfies various standards and requirements.
Centred around Saleforce's Net Zero Cloud, which already provides environmental data management, this solution leverages the opportunities across the Salesforce ecosystem to expand reporting capabilities, and integrate social and governance metrics such as the Global Reporting Initiative.
What does the ESG Solution Suite contain?
There are three main aspects to the new solution, which are the Net Zero Cloud, Customer 360 access and the Partner Ecosystem Integration.
In addition to environmental management, Net Zero Cloud is expanding its capabilities to include social and governance data management to include:
A new Diversity, Equity, and Inclusion (DEI) dashboard can show employee demographics from a company's HR system in the platform. Legal requirements for collection and use of this data vary by jurisdiction so organizations should consult counsel on intended use to ensure it satisfies such requirements.
A new multi-org carbon accounting which pulls carbon emissions data from an organisation's subsidiaries into a single instance of the platform.
A new Compliance & Disclosure Hub which will offer a streamlined, automated process for creating reports that align to leading ESG standards. Global Reporting Initiative standards will be available at launch, and CDP standards shortly after.
In terms of the Salesforce Customer 360 access the ESG solution brings together Tableau for data visualisation; MuleSoft for data integration; Experience Cloud for multi-organisation data sharing; and Trailhead for talent engagement.
Meanwhile the partner integration opportunity provides access to an extensive partner ecosystem providing unique expertise and solutions to accelerate customers' journeys to net zero. The Net Zero Cloud Collection on AppExchange and the ESG Collection on Tableau Exchange include pre-built apps and experts from partners that help companies easily implement, track, analyse, and report on ESG data in real time.
What is driving demand for ESG data?
According to KPMG analysis, eighty percent of the world's top companies already issue reports on their sustainability progress and initiatives but, in the US, those reports haven't been mandated or regulated in the same way as financial reporting.
Such voluntary, unregulated disclosure process not only holds organisations less accountable, it does not give investors and other stakeholders the transparency they need to understand how a company manages climate risk – or how sustainability efforts impact its financial performance.
Yet ESG reporting will continue to be driven by both stakeholder interest and government regulation. CSRD in the EU will help codify standards there and potentially drive standards elsewhere as companies see the need to comply. And now the US Securities and Exchange Commission (SEC) appears on the verge of issuing a rule that, for the first time, will require publicly-traded companies to measure and disclose greenhouse gas emissions in a standardised way.
The new rules will likely be based on a framework from the International Sustainability Standards Board (ISSB), which was announced at COP26 last November and, according to the Harvard Business Review, "will do for sustainability reporting what the International Accounting Standards Board (IASB) does for financial reporting — develop standards for companies to report their performance to investors."
Norman believes the SEC's proposed new ruling will help provide more clarity and certainty. She said: "For one, this rule will give responsible companies a bullhorn to drown out the noise. With clear, measurable, and periodic disclosures, companies can communicate with investors about risks and opportunities that climate change presents to our businesses. We can level set and be judged objectively. That in turn will help create more value for companies that adapt and innovate and thus attract more investors"
Salesforce itself has been reporting ESG metrics since 2011 via its annual Stakeholder Impact Report and in its Form 10-K. Beginning in 2017, it engaged Ernst & Young LLP (EY), an independent third party, to review greenhouse gas emissions data, carbon neutral cloud metric, and adjusted Net Zero operations metric.
Norman added: "We don't currently have a comparable way to precisely telegraph our ESG progress, commitments, and values to the wider market. Disclosure requirements built on a bedrock of comparability, consistency, and reliability is the only way to separate the wheat from the chaff when it comes to climate risk and opportunity."