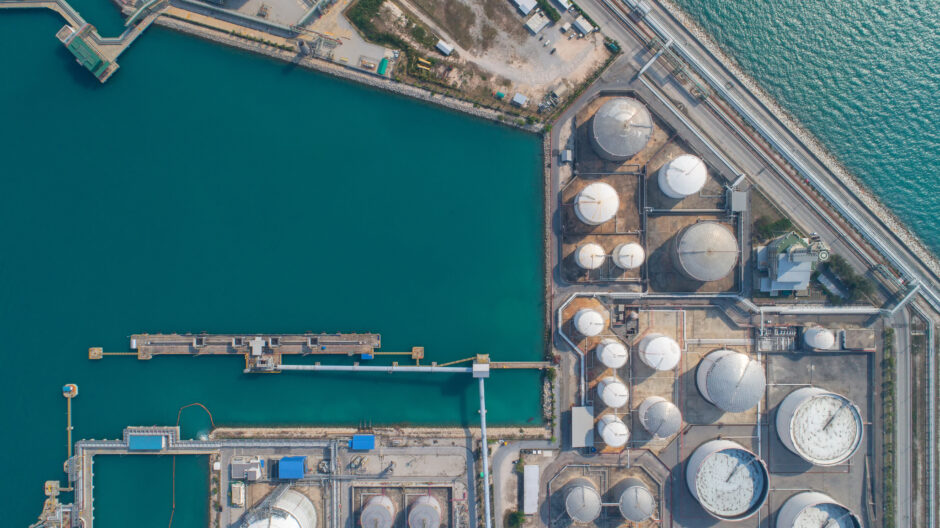 Global nonprofit organisation CDP has published its annual scoring of companies' environmental disclosure practices, revealing that just 1.3% are performing well across the board. 
CDP has analysed the environmental disclosure of 15,000 companies to create an 'A-list' of high performers and call out those that are lagging behind. 
Only 12 of the companies scored highly across all three of the areas assessed, while more than 295,000 businesses were given an 'F' for failing to respond altogether. 
With rising demand for corporate environmental transparency, the vast majority of companies still have a long way to go. 
Each year, CDP assesses the performance of companies that have used its global disclosure framework and ranks their performance from 'A' (the highest performance) to 'F' (the lowest). Its scorings for 2022 have now been released, covering the 15,000 companies that had responded to the disclosure requests of almost 700 investors and around 300 large purchasing organisations. 
"In a year of ever-increasing environmental concerns around the world, the need for transformational, urgent and collaborative change is more critical than ever. Environmental disclosure is the first vital step towards a net-zero and nature-positive future, so A List companies should be commended for the level of transparency in their CDP responses, "said Dexter Galvin, CDP's global director of corporations and supply chains.   
What does it take to make CDP's A-list?
More than 330 of the assessed companies gained a spot on CDP's annual A-list, representing nearly $11 trillion in market capitalisation. These firms have been commended for their disclosure of data related to climate change, forests or water security, with separate A-lists being created for each area. 
CDP says that it regularly raises the bar for what qualifies as environmental leadership, with its 2022 framework including more stringent scoring on the alignment of climate transition plans with the 1.5°C goal of the Paris Agreement, the verification of deforestation and/or land conversion-free commodities and the verification of water data. Each company is also expected to continuously raise its own levels of ambition and action, meaning that its place on the leadership list is subject to change year after year. 
So, what does it take to become a CDP A-lister? This year's scores suggest that the key to success is the setting of approved, science-based emissions reduction targets. Of the companies that were commended for their disclosures on climate change, around 76% had such targets in place, compared to 19% of A- to B- scoring firms and 2% of those that scored a C or a D. 
Similarly, 100% of the companies on the A-list for forest-related disclosures had set clear targets to eliminate deforestation and/or land conversion from their commodity supply chains. This fell to 73% for companies scoring from A- to B-, and to just 18% of those further down the list. Clear commitments were also a standout feature of companies that were commended for their disclosure on water security, with 67% of the A-rated firms having water withdrawal, pollution reduction or sanitation and hygiene targets in place. 
Most companies still perform poorly on forest and water disclosures
More than 280 companies scored an A for their 2022 climate change disclosures, a 34% increase since 2021. The scorings reveal, however, that progress has been far slower when it comes to the disclosure on deforestation and water security. The number of firms that received an A for their forest disclosure increased by just one, while the water security A-list shrank by around 12.7%. 
Indeed, only 12 of the 15,000 assessed companies had achieved a 'triple A' rating for their performance across the board – down from 14 in 2021. The triple leaders include noteworthy names such as Beiersdorf (CSE:BEI), Danone (PAR:BN), HP (NYSE:HP) and L'Oreal (PAR:OR). Collectively, the 12 firms represent just 1.3% of the more than 900 firms that had received requests for disclosures against all three of CDP's questionnaires. 
As Galvin explains: "We cannot ignore that these companies are in the minority. Most are still not managing all environmental issues holistically, and far too many are remaining complacent or failing to respond at all. Companies must step up to the challenge as CDP continues to lift the bar for what qualifies as environmental leadership, and since there is no route to 1.5°C without nature, they must speed and scale up their progress in addressing deforestation and water impacts, dependencies and risks, too."   
This suggests that many companies are still failing to acknowledge the interconnections between climate change and nature, as well as how these interconnections translate into financial risks to their business.  
CDP says that the 59% of assessed firms that scored between C and D are likely to be at the very beginning of their disclosure journey, and will continue to make progress as they gain a better understanding of their environmental impacts. It goes on to note, however, that around 66% of the D- to A-scoring companies had remained stagnant since 2021. 
More worryingly, CDP has revealed that an alarming number of companies are still failing to disclose any environmental data whatsoever. Over 29,500 corporations, worth at least $24.5 trillion in market capitalisation, had been immediately branded with an F for failing to respond to the disclosure requests of clients and investors, or for responding with "insufficient information". Among these disclosure laggards were several major corporations including Aramco (SAU:2222), Tesla (NASDAQ:TSLA), ExxonMobil and Chevron
Companies face increasing pressure to provide transparent disclosure
Environmental disclosures provide actionable information to stakeholders on how an entity intends to manage the risks and opportunities associated with climate change. The demand for such transparency has grown louder than ever, placing corporations under increasing pressure from all sides. 
Investors, lenders and insurance underwriters, for example, are beginning to factor climate-related data into their financial decision-making. According to the Taskforce for Climate-related Financial Disclosures, this is already affecting the prices of certain assets and raising concerns around future cash flows. 
Governments are also on board, with countries around the world considering the adoption of mandatory disclosure requirements. From the EU to the US, from Australia to the UK, the emergence of these regulations will require companies to take action whether they like it or not. Although initial rules have applied largely to climate data, the COP15 convention on biodiversity is expected to include negotiations on more holistic requirements that could see nature-related disclosures also becoming obligatory. 
Despite the high costs of complying with disclosure requests, companies would be well-advised to step up their efforts. The increasing demands of governments, investors and other stakeholders can no longer be ignored – those starting early may reap the benefits of demonstrating their progress towards various sustainability goals, as well as accessing the data they need to develop enhanced long-term strategies. 
There is evidence to suggest that companies are beginning to improve their environmental disclosure, but it is worth noting that this must ultimately be paired with direct action. Indeed, research from EY Assurance indicates that even those firms with transparent disclosure frameworks in place are not yet taking the necessary steps towards addressing the risks they identify. While disclosure is undoubtedly useful in aligning capital flows and corporate behaviour with sustainability goals, it becomes somewhat meaningless if actual solutions are not being implemented.