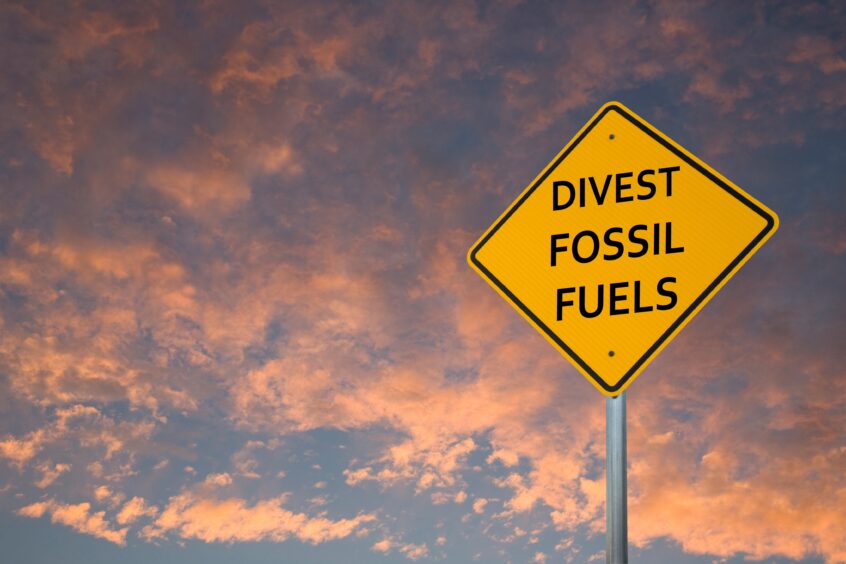 The Institutional Investors Group on Climate Change (IIGCC) has issued a letter warning against divestment as an effective plan for financial transition to net zero. It calls this 'paper decarbonisation' and says that it won't work.
The letter was issued in response to the UK's Transition Plan Taskforce Call for Evidence: A Sector-Neutral Framework for private sector transition plans, which closed on 13 July. The call for evidence was driven by the fact that, while the number of net zero commitments continues to grow, there remains a dearth of detailed disclosures on how these long-term commitments will be met and implemented in practice.
Transition plans need to be credible and clear for investors to allocate capital
Institutional investors need transparent, credible and comparable transition plan disclosures from their investee companies to assess their potential to align their business model and strategy with net zero.
The goal of any approach should be to improve such disclosures and the IIGCC is clear that while divestment may reduce the direct risks for an investor, "it will have no impact on the systemic risks posed by climate change, which require rapid and ambitious real-world emissions reductions on an economywide basis."
The letter further said that "Divestment should only be used as a last resort (in the case it can be used at all) where escalation has been exhausted or change is otherwise seen as [un]feasible."
IIGCC calls for stewardship not divestment
The critique of divestment, or the sale of carbon-intensive assets, is important for two reasons. The first of these is that it aligns with recommendations from the SBTi that internal action on emissions should be a priority. In financial terms, this is the equivalent of saying 'don't sell off your stakes to someone who might not care to take action, take responsibility.'
The second is the recent call by the Bank of England's Anil Kashyap, an external member of the Bank's Financial Policy Committee. In a recent speech he warned that if financial institutions all take the same approach to net zero transition, it could have significant impact, saying "the overall health of the economy and financial system requires an orderly rotation." While he was talking about banks providing finance to carbon-intensive producers, the same holds true for the divestment approach.
Bank of England calls for orderly transition and continued investment
Kashyap said: "There needs to be adequate credit made available to brown firms so they can invest in greening during the transition period and so that the overall energy supply for the economy is adequate. If everyone cuts off the brown producers indiscriminately and too quickly, that could be calamitous for the economy. The distress in the economy would also likely have adverse effects for the banks."
The IIGCC has a significant voice in the UK market, with over half of its 350+ members (representing €51 trillion in assets under management) being based in the UK. It lists a series of recommendations that should be implemented if a net zero plan is to be considered credible.
There are certain basic steps that need to be in place for a transition plan to be considered a credible, sector-neutral plan:
credible and comprehensive targets;
a robust strategy for implementing and achieving targets;
external engagement to create an enabling environment to accelerate progress.
The investor group also says, however, that for financial institutions to be able to hold investees to account, transition plans should:
Additional recommendations for a credible transition plan
include specific indicators and disclosures for actions relating to climate adaptation and resilience, in line with the Taskforce's Terms of Reference
combine proposed disclosures with existing disclosures under the UK TCFD regime (and the forthcoming SDR regime) to streamline reporting requirements, reduce cost and administrative burdens, and increase accessibility for investors
avoid encouraging 'paper decarbonisation' through the sale/divestment of carbon-intensive assets by setting expectations that companies and investors should achieve emissions reductions through transitioning their business models and strategies and through stewardship/engagement
show a clear linkage between the Taskforce's proposed transition plan 'principles' and the proposed transition plan elements and sub-elements, in recognition of the fact that near-term actions and milestones need to be embedded in a credible long-term framework
Source: IIGCC
The IIGCC said that the Transition Plan Taskforce should set "clear expectations that companies and investors should achieve emissions reductions through transitioning their business models and strategies and engaging with existing holdings to reduce their emissions where possible."
No matter the ongoing debate about transition, and whether divestment or stewardship is the right approach, over 350 institutional investors have made their position clear