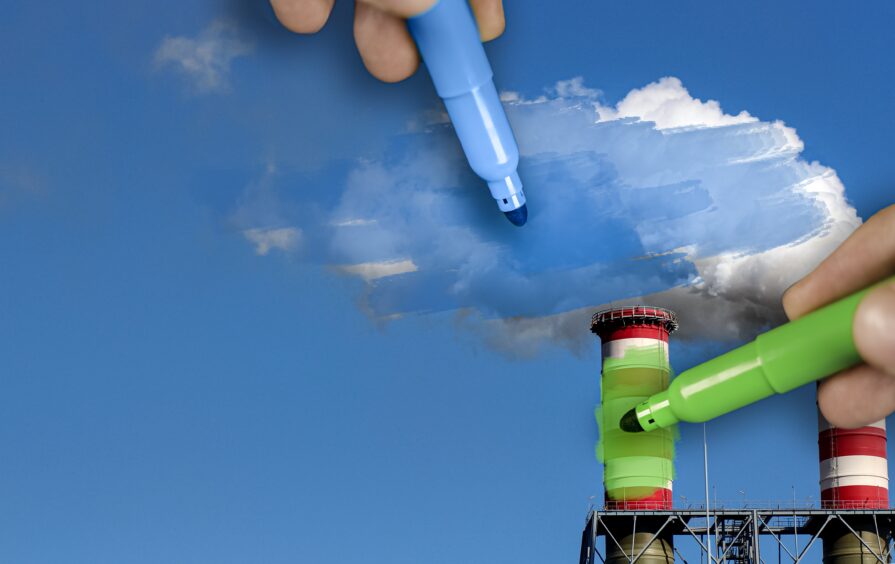 The more impact companies have on climate change, the more likely they are to issue climate reports, according to a new study from Vienna University of Economics and Business (WU Vienna).
Research shows companies with higher emissions issue climate reports to appear greener.
Investors are growing increasingly aware however, and increasingly focus on mandatory disclosures to make assessments.
As regulatory frameworks around mandatory disclosure increases (meaning standardisation of data), the perception of greenwash is likely to fade.
It appears that public concern about greenwash valid. According to the research, undertaken by Katrin Hummel, Head of the Accounting & Reporting Group at WU Vienna, and her colleague Emira Jasari (University of Zurich), by voluntarily reporting on their climate impact, companies actively try to appear "greener" on paper than they actually are.
The study also found, however, that investors are not fooled by this strategy and only consider the disclosure of legally required, mandatory environmental data as positive.
The analysis examined the impact of mandatory climate reporting. Specifically, it investigated which climate data companies share within the framework of their reporting obligations and how investors evaluate this information, looking at the firms in the UK.
Environmental data does not translate into decision-useful climate impact data
Current regulation in Britain states that large, listed companies must report on their environmental data since the fiscal year of 2013.
The study shows that the mandatory disclosure of environmental data does not correlate to a company's actual climate impact, but that a positive relationship exists between the level of greenhouse gas emissions produced by a company and the voluntary disclosure of this information.
Reflecting on the study, Katrin Hummel, Head of the Accounting & Reporting Group at WU Vienna, and lead author of the research, says: "More and more states are planning to make climate reporting mandatory for companies. In light of climate change, climate reporting is, understandably, also becoming increasingly important for investors. In recent years, however, we have seen that greenwashing significantly affects sustainability reporting."
"The study shows that a precise and accurate regulation can, at least partially, reduce potential greenwashing practices and increase a report's informational value for investors. Both steps are important on the way to a climate-neutral economy."
Greenwash is a concern for investors and consumers
There are increasing numbers of reports about the negative impact of greenwash, and a growing lack of trust in corporate climate statements. This is leading to an increase in regulation around greenwash, from growing stringency in advertising to regulation of financial markets.
In the UK, where the study was undertaken, the Financial Conduct Authority (FCA) is developing sustainability disclosure requirements (SDRs)  to discourage greenwashing and the mislabelling of investment funds as 'green'.
Greenwashing is a major concern for investors, according to Schroders research.  The FCA also said that sustainability claims from many ESG-themed funds did not stand up to scrutiny when submitted for review.
Recently Sacha Sadan, ESG Director at the FCA doubled down on an October 2021 statement saying:  "We don't want greenwashing in the industry because that will affect the whole industry as well, and I think a lot of our financial peers are also looking at this and I think it's really important we start putting these sort of labels and protections in place as early as possible. "
UN tackles greenwash at the national level
At COP27, UN Secretary-General António Guterres said: "A growing number of governments and non-state actors are pledging to be carbon-free – and obviously that's good news. The problem is that the criteria and benchmarks for these net-zero commitments have varying levels of rigor and loopholes wide enough to drive a diesel truck through.  We must have zero tolerance for net-zero greenwashing."
The High Level Action Group he set up have developed stronger and clearer standards for net zero emissions pledges by non-State entities – including businesses, investors, cities, and regions – and speed up their implementation. But the most important message of the report Integrity Matters is that there must be clarity and consistency in robust climate impact reporting.
As countries become clearer about how they plan to meet their net zero targets, it seems likely that they will increasing demand that companies provide robust data. The report says credibility relies on companies having: short medium and long-term climate targets starting in 2025; they must show their work – which means having in place a transition plan that is being implemented across the value chain; and they must report publicly on plans and performance with verifiable data and information.
This is a key issue for those companies in high carbon intensity sectors, such as energy. This is particularly interesting as many fossil fuel companies have strong climate positions, with strategies that do not yet reflect such commitments. In one example, BP (LSE:BP) has set a goal of being net zero by 2050 'if not sooner'. Yet analysis shows that it has planned to invest £6.2 billon in oil and gas projects, compared with £2.5 to £4 billion in renewables. This is despite the IEA making clear that its analysis shows there is no room for new oil and gas in a 2050 net zero scenario.
Guterres said: "I also have a message to fossil fuel companies and their financial enablers.   So-called 'net-zero pledges' that exclude core products and activities are poisoning our planet… the message is clear to all those managing existing voluntary initiatives – as well as CEOs, mayors, governors committing to net-zero:  Abide by this standard and update your guidelines right away – and certainly no later than COP28."