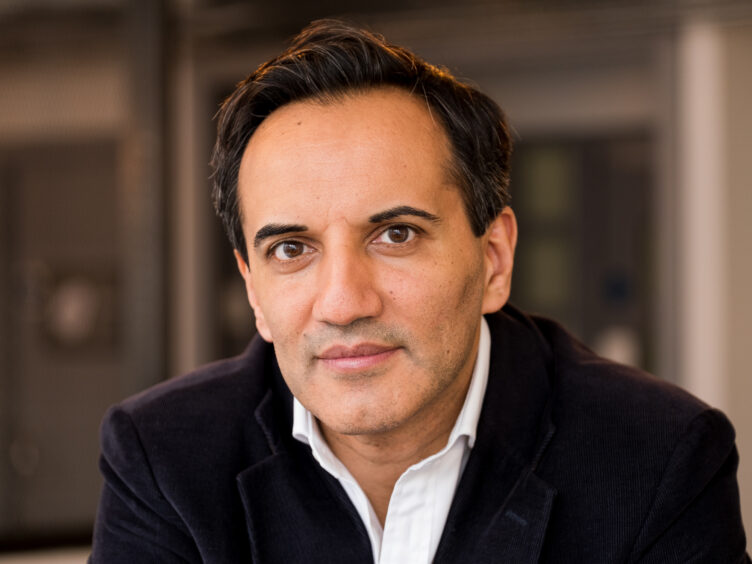 After making headlines for all the wrong reasons, the impacts of climate change became soberingly clear in 2022. Iggy Bassi, founder and chief executive of climate intelligence company Cervest, asks whether the world is finally ready to start thinking in a connected way about how to act.
Extreme weather cost the US $165 billion in 2022.
The cost of the 2022 Pakistan floods is estimated at $40 billion.
Climate risk, both physically and in policy terms, is a growing risk to business.
The economic costs (easier to quantify, though no more important than the social or ecological costs) were stark. Few could have predicted some of the other global events that would shape the year, such as Russia's invasion of Ukraine and the resulting energy market turmoil – but the prevalence of extreme weather events and conditions was easier to foresee.
Driven by the latest climate science and machine learning (ML), we now have high-resolution climate models that give us unprecedented visibility of the climate risks ahead. Climate intelligence (CI) enables everyone, everywhere to quantify, understand and act on climate risk.
With regulatory pressure mounting (thanks to mandated risk reporting in many major markets) and financial incentives on offer, climate credentials are no longer just a nice-to-have. As the world begins to harness the power of CI, we predict that 2023 will be the year we finally start tackling our various and interconnected vulnerabilities to an increasingly volatile climate.
Physical risk is only part of the problem
As last year's droughts, hurricanes, floods and extreme heat demonstrated, physical risks from climate change pose significant threats to our assets, businesses, communities and economies.
These risks are both present-day and long-term: years of emissions have locked in climate volatility for decades to come, regardless of how quickly we decarbonize now. To deal with physical risk, we need to understand where, how often and how severely physical hazards are likely to impact us, so that we can take effective action now to build essential resilience.
Climate risk isn't just the physical impact of extreme weather, it encompasses many other aspects such as transition risk, posed by changing policy and regulation during the (relatively) finite period as we move towards a low-carbon world. Contending with transition risk will also require granular, standardized and science-backed information that meets disclosure guidelines, and satisfies changing market and consumer demands.
In 2023, forward-thinking organisations need a unified picture of climate risk. With this 360º climate intelligence, they can make informed decisions about how to invest, create and implement adaptation strategies, comply with risk reporting requirements, manage emissions, and capitalize on climate opportunities – the locations or conditions we can profitably farm, manufacture and operate businesses in tomorrow will, in many cases, be different to today's.
Connecting the climate risk dots
But perhaps the most radical leap climate intelligence allows us to make is in our ability to understand climate risk as an interconnected system. Before now, traditional climate risk analysis has focused on specifics: this factory, that coastal location, a hazard (such as extreme heat or flooding) of particular interest.
The advent of a Climate Intelligence Network, which considers the complex interdependencies of built and natural assets, as well as the interrelations of multiple physical hazards, enables the necessary collaborative and coordinated action that drives down risk. It's the cornerstone of responsible, climate-proof decision-making.
Let's say you operate a mid-sized global hotel chain. You need to first understand your asset-specific climate risk: are they built to withstand climatic conditions, as well as regulatory requirements, in the future?
Those properties also have dependencies on other built assets (such as transport infrastructure that enables guests to reach you, and local utilities that keep the lights on). With networked CI, you can also scrutinize the climate risk and readiness of your supply chains, leverage that analysis to push them to improve resilience, and make informed decisions that also protect your assets.
CI also takes into consideration the natural assets that your hotels depend upon. Will lack of available water compromise the future viability of some of your sites? Will the landscape minimize or exacerbate a property's flood risk? How will the interplay of increased wind speeds and rising temperatures impact the material of your property, and therefore your maintenance budgets, in the next 20 years? Climate intelligence unlocks this joined-up view of climate risk, driving joined-up action to address it. Assets may be owned but risk is shared.
We're all in this (climate) together
It's no coincidence that our inability to really get to grips with climate risk has the same roots as the climate crisis itself: we've lost sight of the wider ecosystem we're hardwired into. As owners, operators or users of climate-vulnerable built assets, we're intricately connected to everything else around us.
We can redesign, relocate or reinforce our individual assets to withstand the risks we know about. But climate risk is complex and innately shared, mainly because climate and its composite parts are, too.
But pioneering climate intelligence is here, and it makes systems thinking possible for climate risk in an accessible way. It's taken years for decarbonization to be widely understood, and translated into actionable plans across businesses, communities and economies.
2022's inescapable climate impacts may have finally put the urgency of adaptation at the top of the agenda. But it's our prediction – and my hope – that this year is the year of 360º climate intelligence, and the year serious efforts get underway to build connected, critical resilience that benefits every part of the ecosystem.
Iggy is the founder, CEO, and driving force behind climate intelligence company Cervest. A serial entrepreneur, Iggy is a passionate originator and advocate for world-changing innovations that tackle global challenges.
With an invaluable ability to connect with entrepreneurs, high-level business leaders and the general public, Iggy is regularly invited to speak on climate issues, AI, security and inclusive markets. He has been a featured speaker at Harvard University, COP26, World Bank, Cog-X, UN-FAO, TechNation, House of Commons, Future Investment Initiative, ICRD and many others. He has advised Fortune 500, sovereigns, and entrepreneurs on competitiveness, sustainability, and natural resource security.