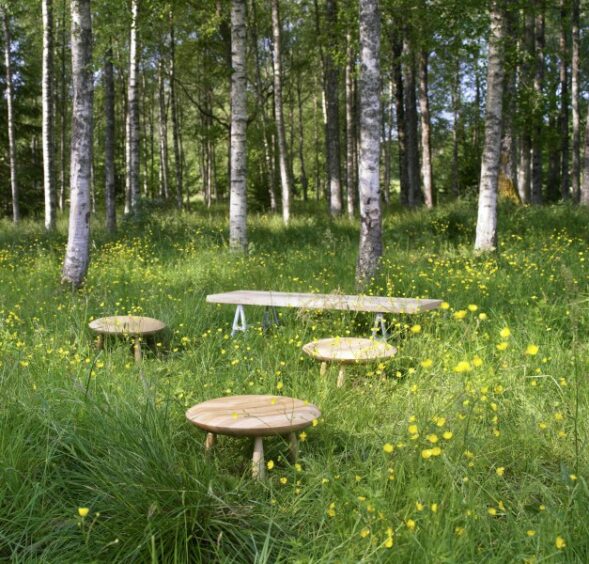 Swedish furniture maker IKEA has shared the companies that supplied the wood it used in 2022, in the hope to spread awareness among consumers on responsible sourcing practices.
IKEA has published a list of its wood suppliers for the first time.
Sourcing wood sustainably is crucial to combat illegal deforestation, which is destroying ecosystems, threatening livelihoods and causing significant financial losses to the industry.
With new regulations imposing stricter due diligence on companies importing or exporting wood in the UK and the EU, IKEA may serve as an example for its competitors and businesses across other sectors.
For the first time, IKEA has published a list of 45 suppliers it worked with in the fiscal year between 1 September 2021 to 31 August 2022. The map also includes new information about wood species, regions where it comes from, volumes and how the group works to improve forest management across markets. 
The company requires its suppliers to use Forest Stewardship Council (FSC) certified or recycled wood. 
Why is IKEA sharing this information?
By improving its transparency, the Swedish furniture producer hopes to build greater awareness among consumers on the approach to ensuring responsible wood-sourcing practices. The suppliers' map also includes data on how IKEA works with wood in general and why it plays a significant role in its climate and circular agenda.
For example, it used 20 million cubic metres of wood, 15% of which was recycled. Most of it came from Europe, although the company stopped sourcing from Russia and Belarus in the wake of the Ukraine war.
Ulf Johansson, global wood supply and forestry manager at Inter IKEA Group, said: "People are curious to know more about how we work. Alongside this, the world increasingly recognises the importance forests play for people and the planet. We believe greater transparency will help support the development of responsible forest management globally."
How does IKEA ensure its wood is sustainable?
IKEA has developed a wood control system, whereby suppliers are required to provide reports three times a year and be able to provide more information, upon request, within 48 hours.
Its due diligence system comprises three steps: firstly, suppliers are asked to submit their wood procurement plans annually to identify and mitigate risks; secondly, its team of over 40 wood supply and forestry specialists perform 200 global audits each year; thirdly, it requests random and targeted third-party audits to verify compliance. Suppliers must be FSC certified, which ensures that the wood meets harvesting and maintenance standards from the forest to the final product. 
The company is working towards improving its system, for example by increasing the volume of audits in markets known to have higher risks of illegal logging by at least 30%, or applying new technological solutions to improve traceability mechanisms, for instance through piloting blockchain technology. 
Why do we need to keep track of the wood supply chain?
Wood is considered one of the most sustainable construction materials, as its production process usually has a lower footprint than others. Unsustainable sourcing, however, can lead to dire social and environmental consequences.
Illegal logging, which is carried out in violation of national or sub-national laws, can destroy ecosystems, destruct ancient forests, harming local communities whose livelihood might be closely correlated to the health of those forests. It also represents lost revenues for the countries where it occurs: by smuggling the wood abroad, governments do not receive any taxes, while they often end up investing taxpayer money into combating this practice.
It is estimated that the global market loses $10 billion each year, while governments lose $5 billion worth of revenues. Illegal logging depresses world timber prices by between 7% and 16%, depending on the product, according to the American Forest & Paper Association.
Leading by example
Various jurisdictions are working on enshrining anti-deforestation measures into law. A provisional agreement reached in December 2022 devises that a set of key goods placed on the EU market will no longer contribute to deforestation and forest degradation in the bloc and elsewhere in the world. Meanwhile, the UK adopted the Environment Act in November 2021, prohibiting the use of illegally produced 'forest risk' commodities in the country's supply chains.
As such, companies dealing with wood and paper – among other commodities related to deforestation, such as soy and coffee – will have to conduct strict due diligence to ensure that the materials or products are sourced sustainably. It may prove challenging for some businesses, as the wood supply chain can be complex and opaque.
These challenges, however, are becoming business opportunities in their own right. New platforms are appearing on the market, such as VonWood's marketplace, which connects timber buyers and sellers, and the Due Diligence Management Platform developed by iov42 and DoubleHelix, designed to help importers to comply with new legislation.
With a robust due diligence system that is updated regularly, IKEA seems well-placed to meet the requirements imposed by anti-deforestation laws, providing an example for any company that is dealing with wood, not just its competitors. Its latest initiative further demonstrates that transparency is fundamental when conducting business sustainably, and will hopefully push other companies to work on their own disclosures.