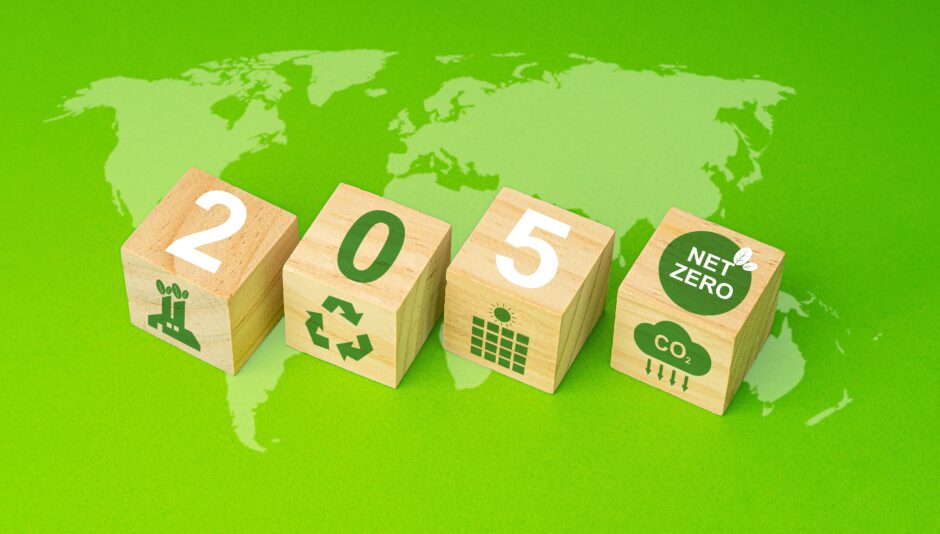 Most companies are yet to show evidence of a credible strategy for reaching net zero by 2050, according to global disclosure platform CDP. 
CDP's analysis suggests that just 0.4% of disclosing companies have a credible transition plan in place.

 

Transition plans help businesses and stakeholders to convert their climate-related goals into tangible action. They are expected to play a key role in achieving net zero by 2050, but only if their credibility is proven.

 

Companies need to take rapid action if they are to remain compliant and competitive in the evolving market.

 
In 2022, more than 18,600 companies responded to CDP's climate change disclosure questionnaire. Representing 13 different industries across 135 countries, their submissions provided details on their preparedness to achieve the global ambition of reaching net zero by 2050. 
CDP's questionnaire includes 21 indicators, categorised under six different elements, through which companies are able to provide comprehensive evidence of their climate transition plan. This plan ought to provide a time-bound strategy through which the organisation will be able to progress on a trajectory that brings it into alignment with the latest scientific recommendations. 
An analysis of 2022's submissions, however, has revealed that just 0.4% of the responding companies were able to disclose against all 21 of the indicators that denote a credible transition plan. Despite certain signs that some progress is being made, CDP warns that the private sector is simply not moving fast enough. 
"The need for companies to develop a credible climate transition plan is not an additional element but an essential part of any future planning. Companies must evidence they are forward planning in order for us to avert the worst impacts of climate change and to send the correct signals to capital markets, that they will remain profitable," said Amir Sokolowski, CDP's global director of climate. 
"Tracking corporate disclosure against transition related indicators is essential to ensure companies are kept accountable to the targets and plans they set. Whilst overall disclosure of credible climate transition plans is low it is encouraging to see more companies recognizing the relevance of a climate transition plan and start their journey towards developing one." 
Most companies lack evidence of a credible transition plan
Climate transition plans, when developed in line with best practice, provide a transparent mechanism through which companies and their stakeholders can translate their climate-related goals into tangible action steps.  
Without clear and credible plans in place, there is a risk that companies may claim to be striving towards targets with little idea as to how they will be achieved. This limits their ability to make any significant progress, while also clouding investors' decisions and making it more difficult to enforce any climate-related policy measures. 
According to CDP's report, it seems that this is the current state of play. Of the 18,600 organisations that had submitted their disclosures, approximately 4,100 claimed to have developed a climate transition plan that would keep them in line with the 1.5°C warming limit established by the Paris Agreement. Only 81 of them, representing 0.4% of the overall sample, were able to provide sufficient information against the 21 key indicators of CDP's questionnaire.  
Over 60% of 2022's respondents disclosed information against less than seven of the key indicators, suggesting that they are far from establishing a credible transition plan. A subset of around 2,300 companies was deemed to be making steady progress, as they were able to report on between 14 and 20 metrics. 
The report found some variation between sectors, noting that power generation and infrastructure were the front-runners while the apparel, fossil fuels, and hospitality industries were lagging behind. Despite their leadership position, it is worth noting that only 2.2% of power generation companies and 1.7% of infrastructure firms had disclosed against all 21 of the key indicators. 
There was also significant variation in the disclosures made under each of the six indicator categories. More than a third of the submissions met the disclosure criteria for risks and opportunities, while the governance and policy criteria were met by 24% and 19% respectively. On the other end of the scale, only 4% of the responding organisations provided sufficient disclosure against the targets indicators while just 3% were able to meet the criteria of the financial planning category. 
Emerging regulation increases the need for transition planning
In recent years, the development and disclosure of climate transition plans have become an increasingly important part of doing business. Investors are beginning to demand more credible approaches, backed by transparent reports that can enable them to base their decisions on comparisons between different companies. At the same time, Governments around the world are starting to introduce mandatory disclosure requirements. 
The EU, for example, the Sustainable Finance Disclosures Regulation (SFDR) came into force on 1 January 2023, setting the sustainability-related disclosure criteria for financial market participants, financial advisers and financial products. This will be followed by the introduction of the Corporate Sustainability Reporting Directive, which will require companies to disclose their climate transition plans from 2024. Similar measures are being considered by a number of countries including the US and Australia. 
CDP's report focuses particularly on the UK's plans to adopt mandatory disclosure requirements. The country's Transition Plan Taskforce released the first draft of its disclosure framework in November 2022, outlining the criteria that ought to be followed as listed organisations and financial institutions begin to publish their transition plans. The drafted framework will support the enforcement of rules introduced by the Financial Conduct Authority earlier that year. 
According to CDP, most UK companies are not yet prepared to comply with these regulations. Of the 1,448 firms that provided disclosures in 2022, just 27% said that they already had a transition plan in place. Of this minority group, only six companies were able to disclose against each of the 21 credibility indicators. 
Companies that fail to act will not be able to survive
The overall findings of the report suggest that the UK example is part of a far bigger picture, with the clear message being that companies are drastically underprepared for the wave of incoming legislation. Without rapid action, they are unlikely to remain competitive and compliant as their respective markets continue to evolve.