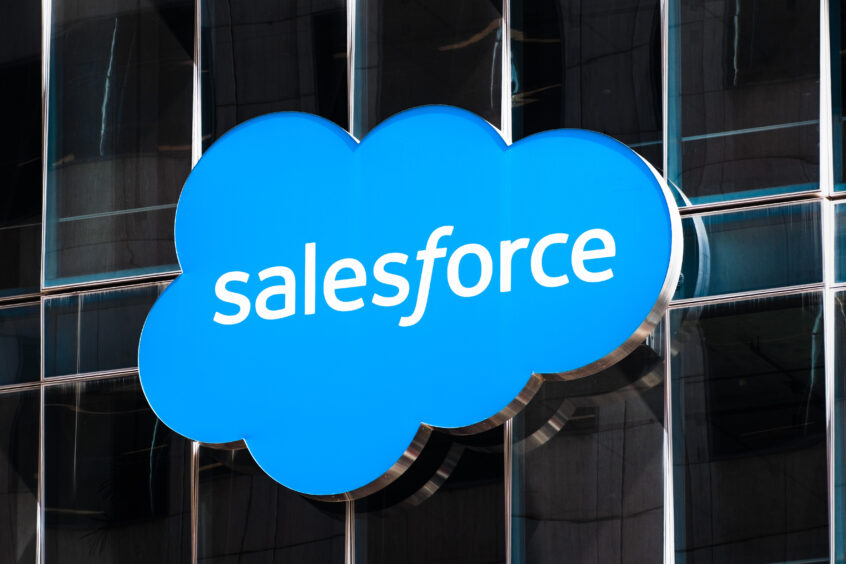 Consulting firm ERM will combine its decarbonisation services with Salesforce's (NYSE:CRM) Net Zero Cloud. The partnership is intended to provide clients with an integrated ESG reporting solution to track sustainability goals while increasing transparency in the data being reported, which is becoming a more frequent requirement globally.
ERM has announced a partnership with Salesforce, a major provider of customer relationship management software.
The two will combine their expertise to help clients track and report on their ESG goals, using ERM's decarbonisation services and Salesforce's Net Zero Cloud.
Despite the complexity of integrating financial and sustainability reporting, the demand for greater transparency across the entire corporate value chain is increasing. 
ESG reporting is driven mainly by stakeholder interest and government regulation. According to a KPMG analysis published in 2022, 96% of the top global companies already issue reports on their sustainability progress and initiatives and, for many large companies, sustainability reporting has become an accepted part of disclosure.
Integrating ESG reporting with financial reporting has the potential to increase transparency and accountability for businesses, and help track their progress on reducing carbon emissions, halting biodiversity loss and tackling social issues in their value chain.
Why are ERM and Salesforce forming a partnership?
ERM and Salesforce plan to bring their consulting and cloud-based services to their clients. ERM provides comprehensive decarbonisation solutions that help capture, report and track ESG data across a company's value chain. 
In December 2022, Salesforce announced enhancements in its Net Zero Cloud offering with the release of Automate ESG Reporting, centred around Net Zero Cloud's existing capabilities in environmental data management. 
The resulting solution is intended to help expand an organisation's financial reporting capabilities by integrating social and governance metrics. It is also expected to provide companies with the ability to track data in real-time, thereby improving transparency.
Businesses across industries use it to simulate scenarios, forecast their emissions and measure progress against net zero goals, as well as track and integrate data such as Scope 1, 2 and 3 carbon emissions, energy use and waste and water management from multiple sources.
What problem does the new partnership solve?
ERM will provide a cloud-based solution to its clients to help manage their sustainability footprint. Using Net Zero Cloud will allow the clients to integrate the entire range of ESG factors from multiple sources, on a single reporting platform. 
ERM's consulting decarbonisation services include setting emissions reduction plans and targets, integrating and implementing decarbonisation strategies across operations and value chains, and supporting reporting and disclosure requirements. 
Across sectors that ERM and Salesforce serve, companies will also be able to use the combined offering to simulate scenarios, forecast their emissions and measure progress against their decarbonisation goals.
"Businesses today face the urgent challenge of accelerating their decarbonization progress while driving profitable revenue growth," said Matt Klein, global corporate sustainability & climate change co-head at ERM.
"By combining Net Zero Cloud's insight into carbon emissions with ERM's decarbonization strategy and delivery expertise, our partnership with Salesforce will help organizations implement comprehensive decarbonization plans to support their sustainability goals and harness the opportunities offered by the transition to a net zero economy."
How are standards and mandatory reporting requirements affecting ESG reporting?
ESG reporting will continue to be driven by both stakeholder interest and government regulation. The Corporate Sustainability Reporting Directive (CSRD), for example, is expected to help codify standards in the EU, and may even drive standards elsewhere as multinational companies see the need to comply. 
This could be true of US multinationals doing business in Europe, for example, which may be facing uncertainty over the US Securities and Exchange Commission's (SEC) proposed disclosure rule. While the SEC has not revised or rescinded a proposal that will require publicly-traded companies to measure and disclose greenhouse gas emissions in a standardised way, Republican lawmakers at state and federal levels are readying measures to oppose any regulations that require ESG disclosures.
The SEC's new rules will likely be based on a framework from the International Sustainability Standards Board (ISSB), which some market observers believe will become an acceptable sustainability reporting standard globally. This was the intention with which the International Financial  Reporting Standards and the Sustainability Accounting Standards Board set up ISSB.
Leveraging Salesforce's Net Zero Cloud will allow ERM to help companies deal with evolving data disclosure requirements, while also providing a way to integrate financial and non-financial data from disparate sources. This could prove particularly helpful for small- and medium-sized businesses, which often lack the tools to address such requirements.