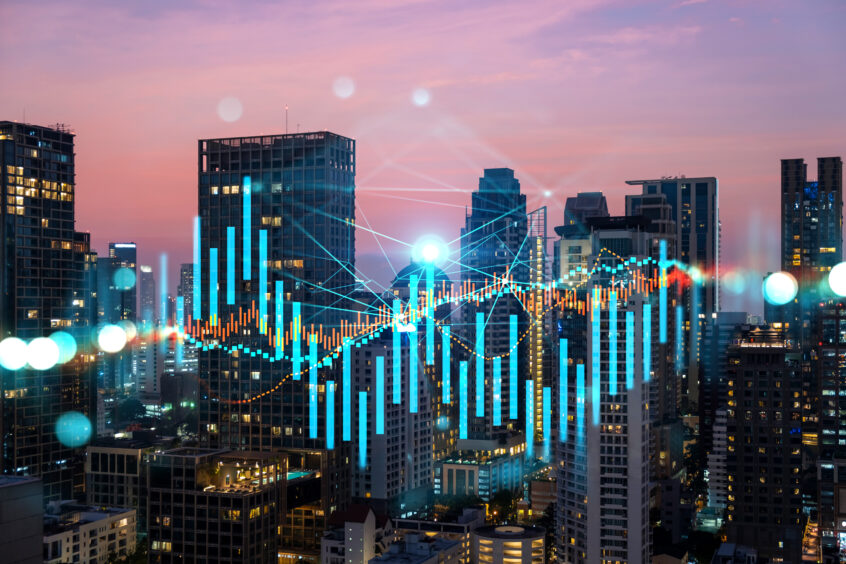 GRESB, a global ESG organisation for benchmarking financial markets, has launched a new reporting solution designed to support real estate managers with meeting new reporting requirements under the forthcoming EU Sustainable Finance Disclosure Regulation (SFDR).
SFDR will help address buildings emissions
According to the European Commission, buildings are responsible for approximately 40% of energy consumption and 36% of carbon emissions in the EU. There has been a push in the EU to accelerate the greening of buildings, with regulations aimed at increasing sustainability through directives included in the Clean Energy for All Europeans package and the European Green Deal.
The financing of new buildings and building renovations is also a key factor in increasing the transparency of sustainable business practices in the real estate sector. The SFDR came into effect in March 2021 as part of the EU Action Plan for Sustainable Finance, with an aim to increase transparency within ESG-related investments and address accusations of 'greenwashing'.
Harmonising investment rules helps standardised risk assessments
In a nutshell, the SFDR puts in place harmonised rules standardising approaches to sustainability risks and the integration of adverse sustainability impacts with respect to financial products. The regulation applies to Alternative Investment Funds (AIFs) and UCITs, portfolios managed by credit institutions or investment firms, managers of a qualifying venture capital fund, insurance-based investment products (IBIPs), and pension products.
Under the SFDR, real estate managers with more than 500 employees need to strategically choose their sustainable product characterisation. To be considered sustainable, a product must be aligned with EU Taxonomy, a comprehensive classification system that defines green investments.
Two key classifications for real estate assets – but confusion exists
There are two key classifications relevant for the real estate sector – Article 8 and 9. Article 8 includes products promoting environmental or social characteristics, while Article 9 includes products with a sustainable investment objective.
The European Securities and Markets Authority (ESMA), however, has warned that there is a 'widespread misunderstanding in the market about the SFDR articles". This is a problem because based on GRESB analysis of 100 real estate fund managers with activities in Europe, 11% of the funds have products that fall under Article 8, and 4% under article 9.
Constantin Sorlescu, director of professional standards at the European Association for Investors in Non-Listed Real Estate (INREV) said "SFDR is undoubtedly game-changing. However Article 8 and 9 [needs] to be more clearly understood within the real estate investment industry".  It's not simply confusion about the terminology that the sector is struggling with however.
Overcoming the reporting burden
While the SFDR increases transparency for investments in the real estate sector, it also requires arduous reporting that prove a bottleneck for classifying products as sustainable.
The SFDR reporting solution launched by GRESB provides information to finalise a Principal Adverse Impact Statement, a core requirement under SFDR. This includes data on overall product characteristics and environmental impacts, energy consumption, estimated greenhouse gas emissions, water usage, waste generation and aggregated performance on each of the relevant Principal Adverse Impact Indicators.
"Now, fund managers can tackle SFDR's central data challenge and future-proof their year-on-year reporting from the start with better data", said Sebastien Roussotte, CEO of GRESB.
Roussotte claims that the new reporting solution can help alleviate the reporting "burden". He added, "We created this solution to provide fund managers with the flexibility and the data they need to stay compliant at a very competitive price and time investment."