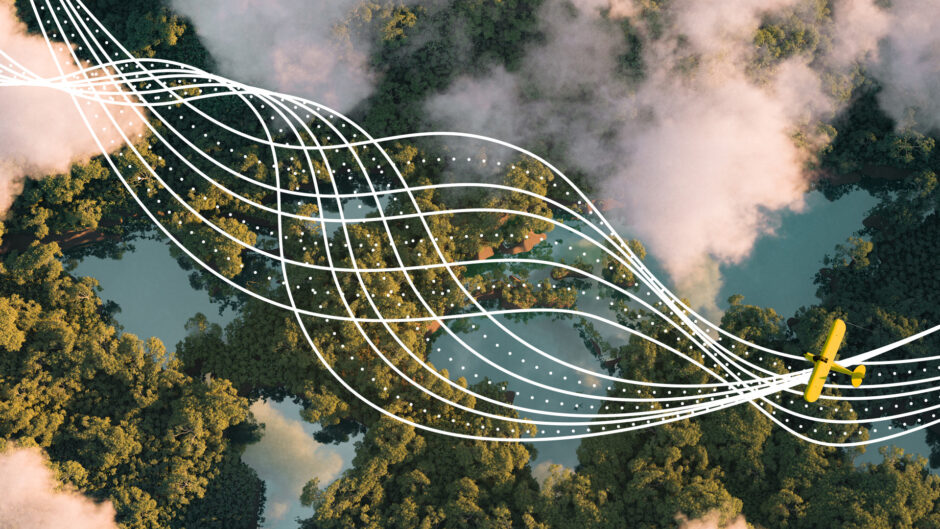 Kyra Whitten, vice president sustainability at Flex and president of Flex Foundation, explains how to measure your company's ESG metrics.
ESG metrics are having their big moment as investors, customers, and employees increasingly use them as a yardstick for measuring brand value.
A lot is riding on the sustainability data we gather, with ESG funds drawing a record $120 billion in 2021, more than double the previous year.
There are various ways that companies can measure progress on sustainability goals, by collecting and analysing the relevant data.
Data has always been the fuel of sustainability programmes, enabling us to track performance, report to stakeholders and drive improvement. Today, ESG metrics are having their big moment as investors, customers, and employees increasingly use them as a yardstick for measuring brand value.
With ESG funds drawing a record $120 billion in 2021, more than double 2020's $51 billion, a lot is riding on the sustainability data we gather.
But, how can you measure your organisation's progress against its sustainability goals? What should you measure? And, how should you go about collecting this data?
Identifying the data
Before you go about finding the data, know what you want to measure.
First, align your data collection efforts to your strategy. The data you collect should connect to your goals, which in turn reflect the issues most material to your business. You should also consult well-established reporting frameworks to inform your data collection approach.
The data you source will fall into one of three categories:
Environmental metrics
Social metrics
Governance data
Environmental metrics are the most straightforward because they are established and well-understood. For instance, CDP's environmental disclosure platform which collects standardised information from businesses on climate change and other environmental risks have been in use for many years. Likewise, the Global Reporting Initiative (GRI) developed the widely adopted Sustainability Reporting Standards for ESG disclosures.
The practice of gathering social metrics is less mature, partly due to privacy regulations and challenges related to capturing personal data. Social data is also less defined and spans a wide gamut from employment by gender and ethnicity to instances of safety incidents. Notably, efforts are underway to align disclosure, methodologies and standards to communicate impact on issues like human rights and labour practices.
Governance data is also becoming more well-defined amid more standard disclosures for ethics, governance and anticorruption.
In addition to ESG metrics, there are widely used reporting standards. The GRI, for example, covers topics from biodiversity to tax, waste to emissions, diversity and equality to health and safety.
Some of the metrics we collect are based on industry practices including scope 1, 2 and 3 emissions, water withdrawn, discharged and consumption, waste, percentage of women in management positions, and global training hours. Among governance metrics, we review the percentage of employees complying with Responsible Business Alliance's (RBA) rest day requirements and the percentage of sites completing social and environmental audits.
Finally, if you're just starting out, create a roadmap, prioritise the data you need to acquire and grow this list over time. When our sustainability reporting efforts took shape about 10 years ago, the focus was on collecting baseline environmental data such as electricity consumption and volumes of waste generated at each site. Today, we track some 70 environmental impact metrics.
Operationalise data collection
Since the data underpinning your sustainability programme is scattered throughout the business, it is important to work with your partners in HR, finance, facilities, legal and other functions to operationalise data collection.
To reduce workflow friction and streamline data collection, build a foundational structure for collecting, managing, and reporting data. There are many off-the-shelf centralised data solutions available that support sustainability reporting.
Collecting data from external partners in a standardised way is critical. For example, when collecting external ESG data from suppliers, our supply chain sustainability team engages vendors on a preferred suppliers list (PSL), following RBA's methodology.
This process begins with suppliers completing the Supplier Self-Assessment Questionnaire. Their responses will yield an overall and a risk score; if these scores hit a threshold, an audit will be necessary at the supplier's site with prescribed actions to follow.
Standardise your data
For stakeholders to analyse and utilise the information in disclosures, bring data into standardised formats. Philanthropic donations must be converted into a currency considered standard by frameworks that define global reporting standards. Similarly, imperial units of measurement need to be translated to metric. You can automate data standardisation by building conversion calculators into your database.
Set cadence for data collection
Your data collection cadence should match the size and complexity of your business. A global organisation needs to keep pace with the incoming data, while a smaller business may get away with quarterly data collection.
With more than 100 facilities that populate each site's data in our central database each month, the data covers resource consumption, employee training and community service hours and other data that can fluctuate monthly. Data with lesser variability is gathered once a year, and includes the percentage of renewable electricity purchased from third-party sources and the percentage of water withdrawn by source.
This can be achieved by putting our data to work every month using an internal scorecard that is calculated for each site based on the most recent inputs. During monthly meetings with site sustainability leads, the latest ESG performance data is reviewed and ideas are shared for improvements.
Ensure data integrity
Once you have the data, can you be confident of its integrity? Robust data management practices ensure data is complete, reliable, trustworthy and secure. Work with your IT department to develop solutions that can foster data integrity. This means the system has good data hygiene with functions to detect anomalies and minimise human error by automatically retrieving data when it's published.
As sustainability has gone mainstream, so has the need for more specific information, presenting an opportunity to fine-tune data collection practices. Even the most mature sustainability programmes can find areas to improve – streamlining processes, boosting data accuracy or improving collaboration.
Set your strategy and goals in line with your materiality assessment to establish what is most critical and design data undertakings around this. Digest the data to understand performance and how to update your roadmap to engage your partners to improve over the near and long term.
You can't manage what you can't measure
Data gathering is vital to gaining an understanding of how our operations impact the world. Only then can it uncover the environmental and social challenges it can help mitigate, and help us build a healthier and more inclusive world that can be sustained for generations to come.
This article was previously published on flex.com by Kyra Whitten, vice president sustainability at Flex and president of Flex Foundation.
The opinions of guest authors are their own and do not necessarily represent those of SG Voice.