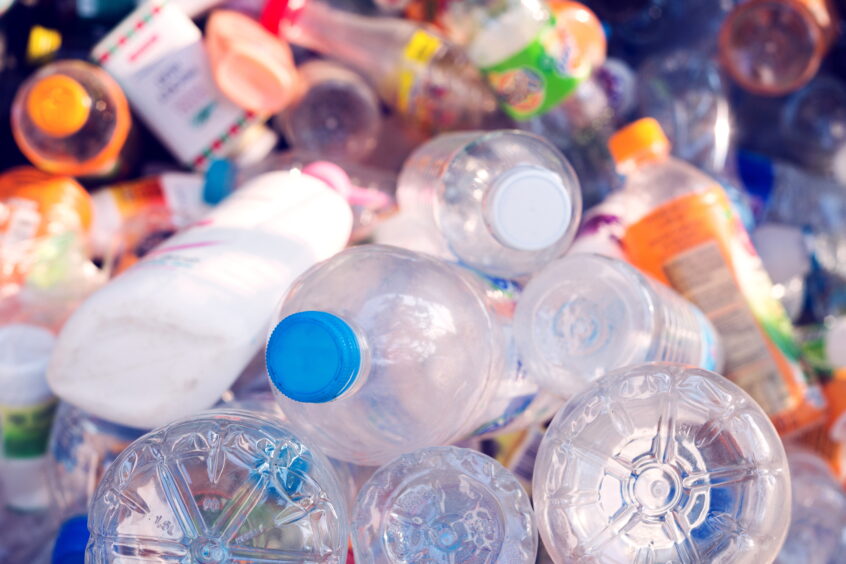 CDP has launched its environmental disclosure platform for 2023, featuring new questions and metrics to support companies in understanding and communicating their relationship with plastic. 
CDP has added plastics-related disclosures to its annual reporting framework.

 

Investors have called for better information on companies' relationship with plastic and how it can affect their exposure to various risks.

 

Plastics disclosure could be a valuable driver of sustainable solutions.

 
This year will mark the first time that CDP has included plastic-related disclosures within its annual reporting framework. Almost 7,000 companies will be invited to report on their production and use of the most harmful types of plastic, with their data to be publicly available from September 2023. 
"The scale of the plastic pollution crisis is no secret, so it's not good enough that many companies, investors and policymakers still lack the robust data needed to drive the rapid transformation we desperately need", said Cate Lamb, CDP's global director for Water Security.  
"To be able to act effectively, companies must develop a robust understanding of how they contribute to the plastic pollution crisis and formulate equitable and just transition plans to address this. In turn, investors and policymakers need access to relevant, comprehensive and comparable data across the global economy on which to make better decisions." 
CDP's latest framework comes in response to investors' demands
With the launch of 2023's environmental disclosure platform, companies will be invited to report on their production, consumption and disposal of plastic polymers, durable plastics and plastic packaging. Businesses that have a particularly close relationship with plastic, such as those involved in fashion, chemicals, food and beverage, packaging or fossil fuels, will be strongly encouraged to take part. 
CDP's decision to include plastics-related disclosures within its reporting framework comes as a direct response to the calls of over 740 investors with around $136 trillion in assets under management. These investors have grown increasingly wary of the risks that may be associated with plastic, and are demanding clearer information that can allow them to manage the exposure of their portfolios. 
Already, companies including Amazon (NASDAQ:AMZN), ExxonMobil (NYSE:XOM) and McDonald's (NYSE:MCD) have been subjected to shareholder petitions requesting a transparent assessment of their progress towards plastic reduction. These demands were echoed by respondents to CDP's preparatory consultation in 2022, which found that 81% of capital market and supply chain members wanted data on plastics to inform their decisions.  
By including plastics-related disclosure in its established reporting framework, CDP intends to accommodate this rising demand. Although the additional requests may come as a challenge to disclosing entities, it could also be useful in helping them to understand and address their exposure to financial, legal, regulatory and reputational risks. 
What are the risks associated with plastic?
These risks are not to be underestimated. Research suggests that the social costs of plastic, including everything from the expense of cleanup operations to the increasing burden on healthcare, currently amount to over $100 billion per year. If companies were held accountable for their contribution to these costs, they could face liabilities of over $20 billion. 
Even without the costs of liability, there is a significant risk that investments in plastic production could lose their viability as Governments begin to incentivise alternative solutions. Indeed, estimates suggest that the transition towards a circular economy could leave around $400 billion worth of assets at risk of becoming stranded. 
Ultimately, the continued production, consumption and wastage of plastic is likely to yield lower returns as progressive regulation impacts on revenue growth. From bans on single-use products to extensions of producer responsibility, the costs of using plastic are continuously rising while the advantages are diminishing as stakeholders demand more sustainable alternatives. With global regulation to be introduced from 2024, this trend is not likely to be escaped in any corner of the world. 
By encouraging companies to report on their relationship with plastic, CDP is providing a framework through which businesses can calculate their exposure to these risks before implementing solutions and measuring their progress. At the same time, investors will be able to compare the risks of different opportunities and decide how best to proceed. 
Plastics disclosure could be a driver of future solutions
With this new information in hand, investors could strengthen their influence over corporate contributions and resolutions to the plastics crisis. If they were to channel their capital towards innovative solutions, funding dedicated research and supporting the emergence of nascent technologies, they could reduce the demand for virgin plastic by over 50% by 2040. 
According to the Pew Foundation, such responsible investment would reduce plastic's emissions by around a quarter in comparison to a business-as-usual scenario. It could generate Government savings of up to $70 billion over the course of 20 years while creating 700,000 employment opportunities within the same timeframe. 
As disclosure expectations encourage companies to consider their relationship with plastic and how it may be publicly represented, they may also be willing to invest in promising solutions such as alternative materials or advanced recycling technologies. Those that fail to demonstrate progress will be subjected to the scrutiny of various stakeholder groups. They may face backlash from their investors, rejection from their consumers or penalties from their regulators. 
Although disclosure itself is not the solution to the plastics crisis, it will undoubtedly serve as an enabling factor. Without disclosure, investors, companies and other stakeholders would not have the information they need to deliver the transformational action required. With it, however, there are few limits remaining on the progress that could be achieved.