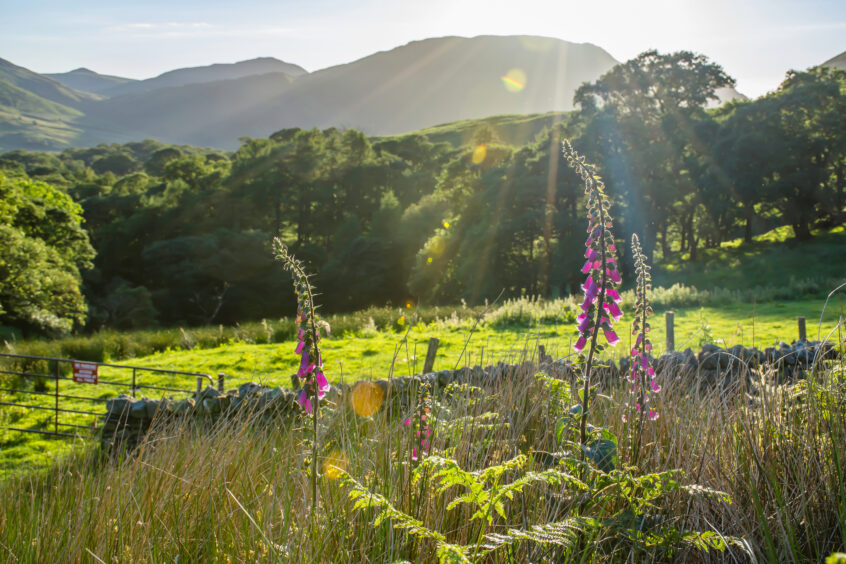 Just as companies are getting to grips with climate reporting, momentum for biodiversity disclosures has been building up globally. SG Voice has compiled a list of regulations and frameworks designed for businesses of all types.
At COP15, governments committed to requiring all large businesses and financial institutions to assess and disclose their risks, impacts, and dependencies on nature.
More than half of the world's GDP, worth $44 trillion, is moderately or heavily dependent on nature – we must protect it to ensure economic stability and prosperity.
To achieve this, companies need to acknowledge, assess and minimise their impact on biodiversity, with mandatory disclosures around the corner in many jurisdictions.
The world is facing a triple planetary crisis of climate, nature, and pollution which are deeply interconnected with each other. As such, focusing on global warming is not enough – we need to work for a net zero, nature-positive transition.
COP15 marked huge progress on this front. As part of Target 15 of the Global Biodiversity Framework (GBF) agreed at the summit, governments committed to require all large businesses and financial institutions to assess and disclose their risks, impacts, and dependencies on nature, through their operations, supply and value chains, and portfolios. 
Biodiversity disclosures essential to stop loss of nature
More than half of the world's GDP, worth $44 trillion, is moderately or heavily dependent on nature. This high dependence means that the loss of nature poses a serious threat to business stability and financial stability. According to Deloitte, positive environmental transformation efforts can generate up to $10.1 trillion in business value annually and create 395 million jobs by 2030.
To achieve this, companies need to acknowledge, assess and minimise their impact on biodiversity. While some jurisdictions are working on imposing these disclosures, there are also voluntary frameworks. Many regulations are aligned with some of these frameworks, therefore companies can prepare for upcoming legislation by engaging in voluntary reporting first.
Mandatory regulations include the EU's Corporate Sustainability Reporting Directive and Sustainable Finance Disclosure Regulation, France's Article 29, and the UK's biodiversity net gain. Voluntary frameworks are being developed by the International Sustainability Standards Board, the Taskforce on Nature-related Financial Disclosure (TNFD), the Global Reporting Initiative, and the Science Based Targets Network.
EU's Corporate Sustainability Reporting Directive
Companies subject to the CSRD will have to report according to European Sustainability Reporting Standards (ESRS). This includes reporting on nature impacts, with first disclosures expected in 2025 for larger organisations. 
The draft standards are developed by the EFRAG, an independent body bringing together various different stakeholders, and will be tailored to EU policies, while building on and contributing to international standardisation initiatives. They are aligned with the Global Reporting Initiative's (GRI) Reporting Standards, the ISSB and with the latest recommendations by the TFND. The scope is to have interoperability to avoid double disclosure for companies.
In the ESRS, from the perspective of climate transition, addressing and reporting on land use change and deforestation has equally high priority as greenhouse gas emission reduction and phasing out fossil fuels. ESRS E4 focuses primarily on providing guidance and setting a framework for biodiversity reporting, rather than strict requirements.
According to Business For Nature, the CSRD represents "the most advanced sustainability reporting framework globally and have the potential to significantly raise the bar for corporate action and disclosure on nature".  
EU's Sustainable Finance Disclosure Regulation
The Sustainable Finance Disclosure Regulation (SFDR) sets the sustainability-related disclosure requirements for financial market participants, financial advisers and financial products. It is intended to improve disclosures to enable comparability for investors, in the hope to reduce adverse sustainability impacts and greenwash. 
Among the mandatory disclosures, the SFDR sets out progressive disclosure obligations around biodiversity (among 43 mandatory items) for asset managers and other financial actors. The first aspect of biodiversity disclosure focuses on biodiversity and ecosystem preservation practices, while the second is around threatened species and protected areas.
Compliant firms must demonstrate that the economic activity is not negatively affecting biodiversity-sensitive areas. This can be done through demonstrative evidence of ecological assessments, due diligence, and continual monitoring of any impacts – positive or negative.
In one of its guidance documents, the TNFD provided the SFDR example "as a leading jurisdictional standard setting out nature-related disclosure indicators and metrics for financial institutions".
France's Article 29
Since 2021, under Article 29 of the French law on Energy and Climate, financial institutions in France have been required to publish information on the portion of their assets in line with the environmental criteria set out in the EU Taxonomy. They need to disclose biodiversity-related and climate-related risks based on double materiality, as well as their strategy for reducing nature impacts. They must include specific targets and a measure of alignment with international biodiversity goals.
It replaced Article 173, implemented in 2016, which imposed that French investors disclose their climate-related risks on a comply-or-explain basis. Article 29 adds biodiversity to the picture. 
UK's biodiversity net gain
The biodiversity net gain (BNG) is a way to contribute to the recovery of nature while developing land, making sure the habitat for wildlife is in a better state than it was before development. It will apply from November 2023 for developments in the UK's Town and Country Planning Act 1990, unless exempt, and to small sites from April 2024.
It will apply to land managers, developers and local planning authorities. Land managers will be able to get paid by selling biodiversity units, while developers must try to avoid the loss of habitat to a piece of land they plan to do development work on. If they cannot do this, they must create habitat either on-site or off-site – which will require measuring and assessing their impacts. The local authorities will have to approve a biodiversity net gain plan for development work before it can start.
International Sustainability Standards Board
The International Sustainability Standards Board (ISSB), whose initial focus was solely on climate in terms of the financial impact on the business or enterprise value, extended its disclosures to include biodiversity and human rights in December 2022. 
Requirements in the first year of reporting, however, will remain limited to climate as it is deemed more urgent. The framework is becoming effective in January 2024, so companies will have to start publishing their disclosures in 2025. 
The EFRAG standards developed in Europe will contribute to the ISSB, building on the TNFD guidance and other existing nature-related standards and disclosures.
Taskforce on Nature-related Financial Disclosures 
Building on the model of the Taskforce for Climate-related Financial Disclosures (TFCD), the TNFD released its final framework draft in March and is working towards the final recommendations to be published in September 2023.
The TNFD is intended to help organisations report on risks from biodiversity loss and ecosystem degradation. By gathering data, businesses and financial actors can accelerate their action on nature-related dependencies, impacts, risks and opportunities. It is designed to align business activities and financial flows with nature-related goals, while also strengthening their resilience against nature-related risks. 
The framework's development has been supported by over 1,000 market participants from over 150 countries and territories. Many companies are eager to get on board: insurer Aviva (LSE:AV), for example, asked its investees to demonstrate alignment with a nature-positive ambition, as well as identify biodiversity risks, based on TNFD.
Global Reporting Initiative
The GRI Standards are designed to be used by organisations to report about their impacts on the economy, the environment, and society, and are the most widely used sustainability reporting standards globally. 
The Global Sustainability Standards Board is now reviewing GRI disclosures on biodiversity, which were last revised in 2006. The project intends to update GRI 304: Biodiversity 2016 to represent internationally agreed best practices and align with recent developments as well as relevant authoritative intergovernmental instruments in biodiversity. 
The Standard, expected to be released in the last quarter of 2023, will enable an organisation to publicly disclose its most significant impacts on biodiversity and how it manages them, enhancing transparency and accountability.  
Science Based Targets Network's nature targets
The Science Based Targets Network (SBTN), which is behind the Science Based Targets initiative used by thousands of companies to align their climate goals, launched the world's first science-based targets for nature in May 2023. Its guidance is aligned with the Earth Commission's upcoming safe and just Earth System Boundaries, as well as global goals on climate, nature and development, including the GBF, the Paris Agreement, and the Sustainable Development Goals.
The current focus is on land and freshwater targets, helping companies set targets to both reduce their negative impacts and increase positive outcomes for nature and people. According to SBTN, there are three areas where the integration of targets for nature is deemed useful to business: improving the bottom line, getting ahead of regulation and policy change, as well as increasing innovation.