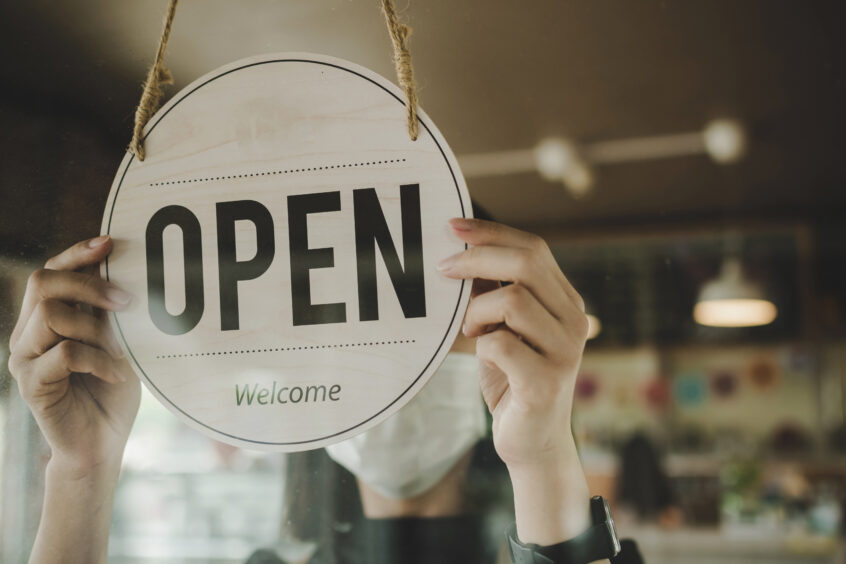 The partnership is intended to support micro, small and medium-sized enterprises (MSMEs) in monitoring and communicating their environmental, social and governance (ESG) metrics. 
Project Savannah is intended to simplify the process of ESG reporting.
Smaller businesses have an enormous influence over the impact of the global economy, but many do not have the resources to leverage their contribution.
As the barriers to ESG reporting are gradually broken down, the process will be adopted as a global norm.
The United Nations Development Programme (UNDP), Global Legal Entity Identifier Foundation (GLEIF), and Monetary Authority of Singapore (MAS) plan to develop digital ESG credentials for MSMEs. All over the world, small and medium businesses will be able to communicate verified ESG data to their relevant stakeholders, strengthening their own chances of gaining investment while supporting downstream partners in their own sustainable initiatives. 
"Such collaboration will demonstrate the game-changing potential of technology in revolutionising the way MSMEs – the building blocks of every economy – tackle climate change while simultaneously lowering reporting burdens and supporting financial inclusion," said Sopnendu Mohanty, chief fintech officer at MAS. 
"This will play a significant role in ensuring that MSMEs are not locked out of sustainable finance and in supporting their green transition," added Aiaze Mitha, UNDP's global lead of digital finance. 
Project Savannah aims to simplify the reporting process
Having signed a statement of intent, the partners have come together in the launch of Project Savannah. Together, they intend to simplify the ESG reporting process for MSMEs by generating digitised credentials that will be recorded under each business's Legal Entity Identifier (LEI).  
The partnering organisations will establish a common framework of ESG metrics that will enable MSMEs to determine their basic credentials and develop strategies for future improvement. In an effort to strengthen the project, the UNDP will work with MAS to review existing capacity-building initiatives and strengthen the support available to MSMEs.  
MAS will also deploy its ESGenome disclosure platform, which uses digital technology to streamline the reporting process through automated population. The platform is currently being co-piloted by the Singapore Exchange, but will soon be extended to global MSMEs at an affordable cost. 
Once collected, all ESG data will be made accessible via GLEIF's LEI System, which provides a singular online identity for every business. As a valuable source of open, standardised and high-quality records, the system will ensure that basic ESG credentials are trusted by, and accessible to, any authorised party. It will also ensure that each business's record is easily observable within the global supply chains in which they participate. 
When refining the scope of Project Savannah, the partners will consult with various regulators, financial institutions and corporations. Their engagement will culminate in a multi-jurisdictional proof of concept, to be demonstrated at COP28 in November 2023. 
ESG reporting has become a standard expectation
In today's world, companies are under increasing pressure to report and disclose on their sustainability credentials. From environmental considerations to social and governance issues, ESG encompasses the areas in which they are expected to deliver continuous, demonstrable progress. 
If larger companies are obligated to report on these metrics, as is becoming common across the globe, then they must also account for the various impacts of smaller suppliers. Many of these upstream companies are MSMEs that may struggle to maintain their business if they fail to accommodate new expectations. 
At the same time, investors are recognising the benefits of using ESG as an investment lens that can minimise their exposure to risk and liability. Companies are grappling to develop their reporting procedures in order to gain the favour of potential financiers. 
According to an Edelman poll from 2022, around 88% of institutional investors put ESG on par with operational and financial considerations when making their investment decisions. Other benefits of incorporating ESG into business strategies include the increased likelihood of retaining talented employees and the loyalty of conscious consumers. 
Vital skills and resources are inaccessible to MSMEs
MSMEs are struggling to keep up with these rapid changes, but it seems they have little choice. The reporting requirements initially being developed for larger firms are gradually trickling down and will soon be applied to those with far more limited resources. 
Research has shown that the vast majority of smaller businesses are keen to engage in ESG initiatives such as climate action, perceiving it as both the right thing to do and a valuable opportunity to build a competitive advantage while reducing their exposure to risk. With estimates suggesting that MSMEs account for around 90% of companies worldwide, the potential impacts of their efforts ought not to be underestimated. 
Still, MSMEs may lack the skills, knowledge, time and resources that are required by those attempting to navigate the complex world of ESG reporting. Current frameworks are largely fragmented, demanding a level of expertise that has typically been reserved by those with specialised departments or sizeable budgets for external consultancy. 
The barriers faced by MSMEs are exemplified by a survey conducted in 2022. Of 11,504 decision-makers from MSMEs across nine different countries, 67% claimed to be facing multiple barriers when it came to the implementation of positive changes. Costs, time and a lack of necessary skills were cited as their primary challenges, but almost half of the respondents believed they would be supported by software services that provided a standardised approach to measurement and reporting.  
SGV Take
As things stand, MSMEs have often been unable to leverage the opportunities of ESG reporting. Without the appropriate knowledge, skills, tools and resources, they have struggled to benchmark their current position, identify potential improvements or communicate their progress with interested parties.  
Project Savannah is expected to fill this gap by providing a simple digital system through which any MSME may generate, record and report on their ESG metrics. This will further the normalisation of transparent reporting, enabling investors and consumers to hold companies to account while facilitating the demand for those who are able to share their positive efforts.