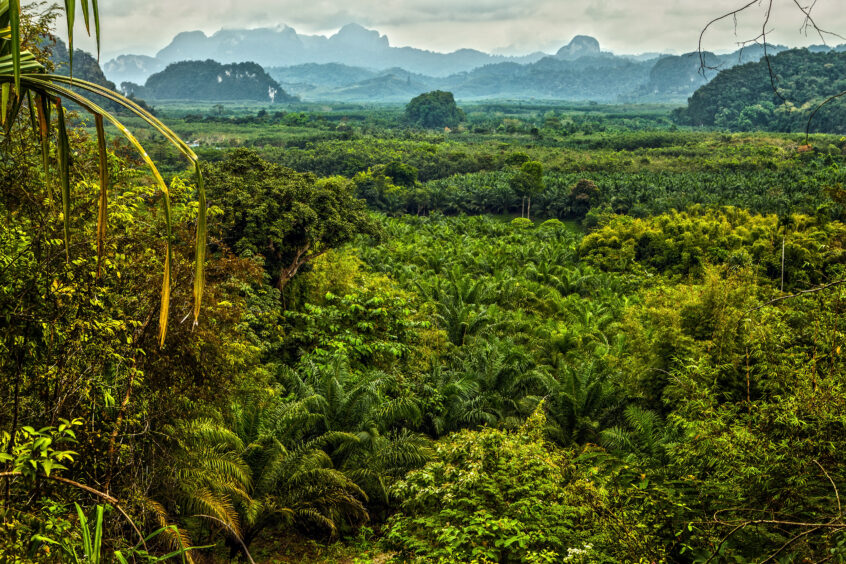 CDP released its annual Forest Report showing that, while companies are increasingly disclosing operational risks from deforestation, only one in ten are taking action to tackle these despite the billions it will cost to not do so.
While more than 60% of companies are disclosing some kind of risk caused by deforestation, 90% are not prepared for the transition to a deforestation-free future, despite incoming regulation from the UK and EU.
On average, companies face losses of $330 million due to risk exposure of deforestation, yet the cost of dealing with this risk is a fraction at $17.4 million.
As the saliency of climate change issues increases, the retail sector faces the highest reputational risk from deforestation issues.
Companies are becoming ever more aware of the risks and opportunities addressing deforestation represents, but there continues to be a gap between commitments and tangible actions. Thomas Maddox, global director, forests and land use, said: "Deforestation is not a requirement of commodity production" and companies that fail to address the challenge now may face a much harder road ahead.
A record 1,043 companies disclosed forest-related risks through CDP, but are still not acting to mitigate them effectively and are risking nearly $80 billion in total as a result, according to an analysis by the environmental disclosure platform. The sectors facing the greatest challenge include materials, food/ beverage/ agriculture, manufacturing, and retail.
CDP assesses performance against a set of KPIs including commitments to end deforestation, targets for achievement and supply chain engagement. No single industry is showing exceptional performance in addressing deforestation, but materials companies are performing better across the KPIs than others, with the retail industry performing the worst across most KPIs.
The findings come a week after the World Resource Institute (WRI) announced that an area the size of Switzerland was cleared from Earth's most pristine rainforests in 2022. Companies and financial institutions are already on track to lose billions but If deforestation continues at this rate the economic and environmental costs will be catastrophic.
What are the risks of deforestation?
Deforestation and forest risk mean risks around how they produce, source and use four key forest commodities: timber, cattle products, soy, and palm oil. The questionnaire additionally allows disclosure by companies producing, sourcing or using cocoa, coffee, and rubber.
Maddox added: "Deforestation has no place in the net-zero, nature-positive world science and society are demanding. Achieving it is a matter of 'when', not 'if'. Companies acting now will reap the benefits of the opportunities. Companies acting later will face the highest costs. "
Companies disclosed over 50 different risk drivers to CDP, across four main types of risk; physical, reputational, technological and regulatory. Businesses were also aware of the opportunities that come from managing deforestation with over 227 companies disclosing increased brand value as an opportunity and 151 recognising an increased demand for certified material. Despite this awareness, only around one in 10 companies disclosed that they were near to achieving the eradication of deforestation from their operations and supply chains.
According to the WRI's update to its Global Forest Watch: "In 2022, global deforestation persisted despite needing a 10% annual reduction to reach zero deforestation by 2030. While the global deforestation rate in 2022 was 3.1% lower than the baseline from 2018-2020, it was still over one million hectares above the level needed."
CDP argues the financial impact related to risk is vastly underreported. This is an average of $300 million at risk per reporting company, versus $17.4 million to respond. The implications of not addressing deforestation are huge – neither the Paris Climate Agreement nor the Global Biodiversity goals agreed at COP15 will be achieved without action on forests.
The annual economic gain from a deforestation-free future is estimated by the Food and Land Use Coalition at $895 billion by 2030, with the biggest driver of that gain being a reduction in environmental costs of $440 billion a year. Inaction from companies makes no economic or environmental sense.
What action is being taken?
More than 60% of companies disclosed some sort of risk caused by continued deforestation, such as shifts in consumer preference or increased severity of extreme weather, but less than 10% have a robust public commitment to end deforestation by 2025, and only 10 companies have committed to do so whilst ensuring good social conditions and remediation are in place.
The impact of not addressing risks related to deforestation is huge, just 269 companies estimated the potential financial impact was almost $80 billion while the complete cost of responding to all identified risks was only $5.9 billion (reported by 342 companies).
Data were reported by over 1000 companies, making it the most comprehensive, standardized dataset on corporate deforestation risk exposure and management. This represents a 300% increase over the past five years, a sign that companies are beginning to recognize and disclose their impact on forests.
This is in line with voluntary frameworks, standards and incoming regulation from a wide range of parties including the TNFD, ISSB, EU and the UK . However, despite this incoming regulation, less than 200 companies disclosed risks associated with regulation through CDP.
Financed deforestation is becoming an increasing concern
Financial institutions are key for incentivising companies to act and that has led to increasing disclosure of 'financed emissions' where they take responsibility for the emissions within their investments and asset portfolios. In the same way, such institutions also face significant risks themselves if they fail to do so with deforestation seen by many as the 'new coal' in financial portfolios.
In 2022, Race to Zero warned that exposure to deforestation risk represents considerable financial, regulatory, and reputational risks to investors. Maddox added: "The eradication of deforestation from commodity supply chains makes economic and environmental sense but requires appropriate financial and policy incentives to prioritise action. Financial institutions driving this action now will be future-proofing portfolios for what is inevitable. Financial institutions acting later will miss out on opportunities and risk stranded assets and significant financial losses."
CDP has set out key actions that financial institutions must take to remove deforestation from their portfolios. These include ensuring that you have an understanding of material risk and exposure, develop deforestation policies, conduct due diligence and ensure effective monitoring, engage clients and investees and report transparently.
SGV Take
While the increase in the number of companies reporting awareness of some risks relating to deforestation is a positive sign, the lack of action in respondents to the CDP survey is a great concern.
To meet the targets of the Paris Agreement, tropical forest deforestation needs to be slashed by at least 75% in the next two years, and halted in the next seven and around 300 million hectares of tropical forests restored. That's a huge undertaking and without a better understanding of the implications of the interaction between the commodity supply chain and ecosystems, it is likely to be a bumpy ride for the sectors most at risk.