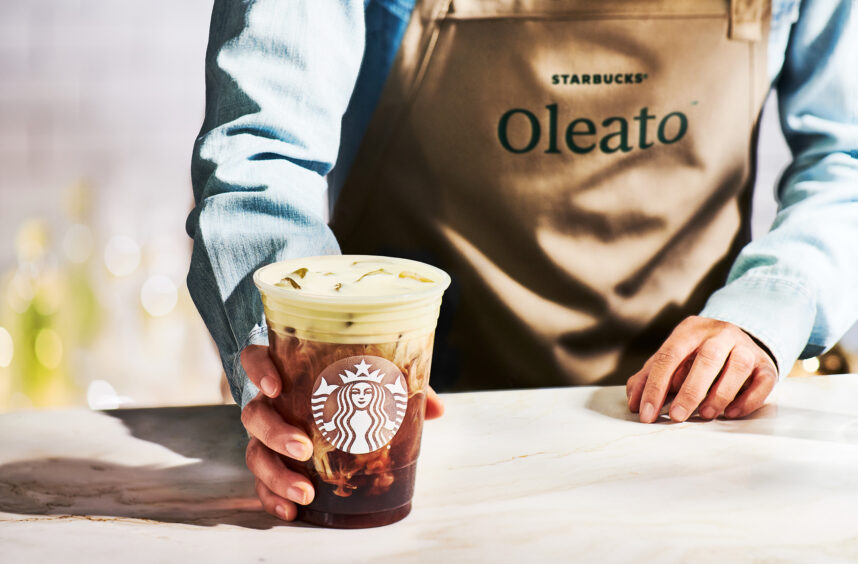 A group of global civil society organisations has launched a campaign urging Starbucks (NASDAQ:SBUX) to be more transparent in its cocoa sourcing.
Be Slavery Free, Freedom United, Green America and Mighty Earth are among the organisations which launched a petition for the coffee brand giant to be more transparent.
This push for transparency followed previous commitments by Starbucks, including pledges to disclose cocoa sourcing in the GESI report and ensure fair compensation for cocoa farmers.
Holding major corporations accountable is crucial to combat deforestation, ensure responsible environmental practices, mitigate negative impacts and drive sustainable change across global supply chains.
A coalition of prominent global civil society organisations, including Be Slavery Free, Freedom United, Green America and Mighty Earth, has recently initiated a campaign to shed light on the sourcing practices of Starbucks' cocoa products. Central to this endeavour is a public petition urging the company to provide more comprehensive information about the origins of the cocoa it uses in its chocolate items. 
The coalition contended that the coffee giant's failure to disclose important details hampers its ability to effectively address concerns related to deforestation and child labour risks in its cocoa supply chains, as well as ensure fair compensation for cocoa farmers.
Scrutinising transparency and ethical concerns
In a letter addressed to Laxman Narasimhan, Starbucks' chief executive, the coalition highlighted its misgivings about the lack of specific data in Starbucks' 2022 Global Environmental and Social Impact (GESI) report pertaining to cocoa procurement and the procedures the company employs. 
This means that stakeholders are left in the dark concerning the ethical aspects of Starbucks' chocolate beverage and snack products. This push for greater transparency comes hot on the heels of Starbucks' prior commitments, made in response to pressure from the coalition, which included pledges to divulge cocoa sourcing information in the GESI report and to strive for equitable remuneration for cocoa farmers.
The core issue pertains to the wide-ranging problems that plague the cocoa industry, encompassing social and environmental challenges such as severe child labour – including instances of trafficked labour – rampant deforestation, excessive pesticide usage and impoverished cocoa farmers. While Starbucks' GESI 2022 report asserts the company's dedication to sourcing cocoa responsibly through traceability and responsible procurement practices, the coalition finds these declarations lacking in concrete details. This has sparked concerns that Starbucks has a limited understanding of the provenance and conditions surrounding its cocoa supply.
Of particular concern, according to the coalition, is Starbucks' cocoa sourcing from Côte d'Ivoire, a region where deforestation rates have remained alarmingly high. This West African nation has experienced a devastating loss of over 90% of its forest cover, primarily due to cocoa cultivation. Cocoa farmers in this area earn a meagre average daily income of less than $1.20, according to the release, which is significantly below the extreme poverty threshold of $2.15 per person per day. These numbers sharply contrast with Starbucks' significant gross profit for the preceding twelve months, noting a year-over-year surge of 6.57%, resulting in a total of more than $23 billion in profits.
A call for proactive progress
The coalition's efforts have been ongoing, marked by repeated appeals to Starbucks to disclose crucial information and establish a strategy for ensuring a living income for cocoa farmers. While the company has formulated a plan to enhance cocoa sustainability as part of its commitment to the Cocoa and Forests Initiative, it has yet to provide evidence of progress towards these objectives. This has led the coalition to question the authenticity of Starbucks' claims about sourcing sustainable cocoa.
Joanna Ewart-James, executive director at Freedom United, remarked on Starbucks' shortcomings in worker empowerment and underscored the need for the company to prioritise the welfare of cocoa farmers in its supply chain. She said: "This approach to workers' rights is no different down their supply chain where, like many other companies, they are failing to ensure cocoa farmers supplying their chocolate products have enough to make ends meet. It is time we made clear that we expect Starbucks to put people above profit."
While Starbucks participated in the 2023 Chocolate Scorecard, a step forward compared to its refusal to engage the previous year, the coalition believes this to be merely a preliminary advancement. The coalition calls on Starbucks to progress further and faster, echoing the practices of other major cocoa purchasers who have embraced traceability tools to provide transparent lists of their suppliers. 
Tracking deforestation accountability
In a separate sphere, Global Canopy, a data-driven non-profit organisation, focuses on addressing market-induced environmental harm, particularly in relation to forests. Global Canopy pursues its mission through various programs, including the Corporate Performance Program, the Supply Chain Transparency Program and the Nature-Related Finance Program.
The 2023 Forest 500 report unveiled significant findings. Among the 350 companies evaluated, 40% possess deforestation policies. However, 31% lack deforestation commitments for any of their forest-based commodities. Even among the companies with deforestation commitments, only half monitor their suppliers or sourcing regions, the report said. This deficiency could lead to an estimated 98% of companies with net zero targets falling short due to insufficient deforestation action.
Both the coalition's campaign and Global Canopy's insights underscore the urgency for transparency, accountability and responsible practices within the realm of cocoa sourcing and deforestation. By aligning their efforts, stakeholders can foster positive change, hold companies accountable and contribute to a more sustainable and ethical business landscape.
The chasm between companies' commitments to combat deforestation and their actual actions is a mounting concern, even as businesses increasingly acknowledge the risks and opportunities tied to addressing this critical issue. Thomas Maddox, global director of forests and land use at CDP, underscored that deforestation isn't an essential element of commodity production. 
An analysis by the environmental disclosure platform revealed that although a record-breaking 1,043 companies divulged forest-related risks through CDP, many are still struggling to effectively mitigate these risks. This inaction could expose them to nearly $80 billion in total losses. 
The urgency to act is underscored by recent revelations that an area the size of Switzerland was cleared from the Earth's most pristine rainforests in 2022, as reported by the World Resource Institute. At the current rate, the economic and environmental toll of continued deforestation could be catastrophic.
The potential benefits of a deforestation-free future are substantial, with estimates indicating an annual economic gain of $895 billion by 2030. This projection hinged on reducing environmental costs by $440 billion a year, underscoring the imperative for companies to prioritise action over inaction.
SGV TAKE
Starbucks faces mounting pressure to adhere to its promises and embark on a journey towards greater transparency and ethical sourcing practices in its cocoa supply chains. Holding companies accountable serves to create a more just, sustainable and ethical business landscape, benefiting society, the environment and the companies themselves in the long run.