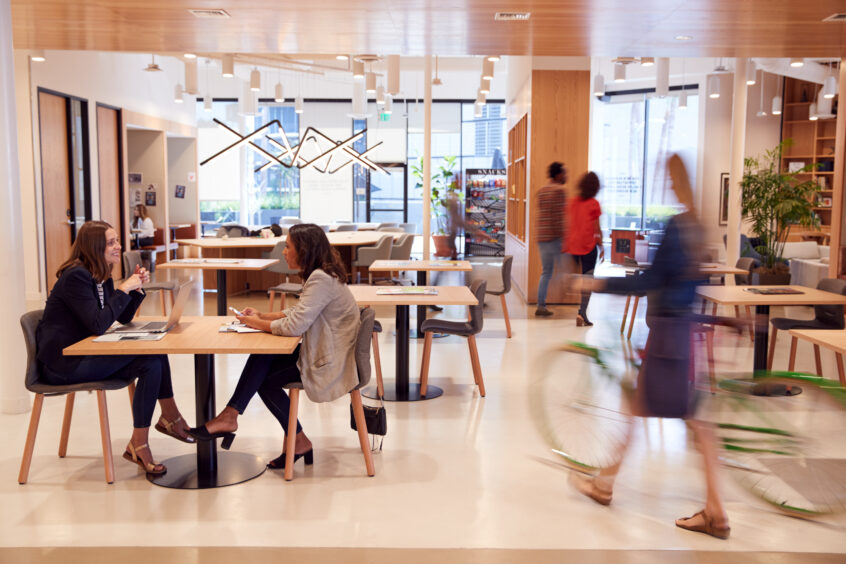 Workiva's (NYSE:WK) 2023 Global ESG Practitioner Survey sheds light on the expanding influence of ESG reporting within organisations, along with the evolving landscape of ESG-related regulations and the key role of technology in this domain.
The Workiva 2023 Global ESG Practitioner Survey highlighted the expanding influence of ESG reporting, underscoring its growing significance across organisational functions.
It found that 74% of respondents anticipated the need to comply with multiple global ESG regulations.
Prior studies revealed that businesses were encountering difficulties in adequately addressing ESG and climate risks, which could impact financial stability and long-term viability.
The intersection of Environmental, Social, and Governance (ESG) reporting and climate change risks have come under intense scrutiny in recent studies. Workiva surveyed over 900 professionals experienced in ESG reporting.
ESG reporting takes centre stage
The survey found that 71% of ESG practitioners stated that three or more internal teams contribute to ESG reporting within their organisations. Further, 74% noted their companies had appointed at least one employee to oversee ESG reporting and initiatives, marking a 6% increase from the prior year.
Notably, 74% of respondents anticipated their organisations would soon need to adhere to two or more global ESG regulations. These findings underscored the increasing complexity of ESG reporting and the need for accurate data assurance. Alex Edmans, professor of finance at London Business School, emphasised the growing complexity of ESG reporting and the imperative for diligent practices.
Edmans remarked: "What struck me from the survey results is the dichotomy between practitioners of all levels agreeing they find value in ESG reporting while managers in the trenches are saying their companies are not applying the same diligence to ESG reporting as they do to financial reporting."
ESG and climate risks intersect
On a parallel front, a study conducted by Verdantix explored the critical interplay between ESG risks and climate challenges in the context of corporate preparedness. The research involved 200 senior leaders across various sectors and revealed that businesses were encountering difficulties in adequately addressing ESG and climate risks, which could impact financial stability and long-term viability.
Bill Pennington, vice president of research at Verdantix, highlighted that, while many respondents acknowledged the risks of ESG and climate change to their organisations, they were yet to comprehensively integrate these challenges into broader risk frameworks.
"Our view is that risk professionals will now have to adapt rapidly, broadening their responsibilities, engaging with new stakeholders, and leveraging technological solutions and external expertise," Pennington said. "In-house risk teams and their advisers are ideally placed to play a prominent role in helping their organisations navigate a changing operating environment. However, to meet these challenges, risk professionals will have to adapt their approaches, develop new skills and get buy-in from their boards." 
Merging ESG and climate considerations: a holistic approach needed
In the face of escalating climate-related threats, businesses are recognising an imperative to integrate ESG considerations into their operational strategies. This urgency is underscored by the two surveys' findings.
Verdantix's study revealed that 52% of surveyed firms grasp the impact of climate-related risks. This acknowledgement resonated in the recognition of the vulnerability of physical assets and the disruptions entailed in transitioning towards sustainable energy sources. An aspect highlighted by this study is the recognition that 62% of participants identified ESG risks as ranking among the top two most influential risks for their organisations.
A disparity emerged from the Verdantix study, however: despite 37% of respondents projected significant operational risks from climate change by 2030, only 50% of risk executives said they integrated ESG and sustainability factors into their risk management frameworks. These findings stressed the need for businesses to not only understand the interrelatedness of ESG risks and climate challenges but also to act proactively to align their strategies with sustainability goals – a sentiment echoed by the FAIRR Initiative, which presses for livestock companies to address climate risks and adhere to global climate objectives.
Chief risk officers are poised to be central figures in driving this transformation, yet the Verdantix study indicated that only 19% of organisations have these officers in leadership roles for climate and net zero strategies. Overcoming this challenge necessitates broadening skill sets, engaging stakeholders and embracing technological innovation.
One important finding from the Workiva survey was the divergence in viewpoints between different organisational tiers. While 62% of C-level executives asserted that ESG reporting is treated with the same meticulousness as financial reporting, only 32% of managers and senior managers concurred. This disparity signals a disconnect between upper management and operational staff, potentially hindering seamless compliance with forthcoming regulations.
Despite this disjunction, a shared conviction among ESG practitioners appeared to be evident in the survey. An overwhelming 90% of respondents firmly believed that a robust ESG reporting program will bestow a competitive advantage upon their organisations in the next two years.
The survey accentuated a potential correlation between the duration of ESG reporting practices and organisational benefits. Companies with five or more years of ESG reporting experience are more inclined to attribute cost savings, enhanced brand awareness and improved reputation to their ESG initiatives.
The survey's significance also lies in its spotlight on the escalating reliance on technology for effective ESG reporting. A staggering 95% of respondents emphasised the importance of adequate technology in the ESG reporting process – a notable 19% increase from the previous year's findings. Similarly, 97% of participants admitted that technology and data accessibility play pivotal roles in shaping decisions to advance their ESG strategies.
As businesses navigate this intricate landscape of environmental and social responsibilities, a synthesis of insights from both surveys underscored the central role of ESG integration in long-term resilience and success. 
SGV TAKE
By highlighting the increasing integration of ESG reporting within organisations, Workiva's survey showed a growing commitment to ESG considerations. This shift is crucial for climate change efforts as it reflects a heightened awareness and prioritisation of sustainability issues across different sectors.
Recognising the interconnectedness of ESG and climate challenges, while leveraging technology and fostering cross-organisational alignment, will be instrumental in steering businesses toward a sustainable and prosperous future.