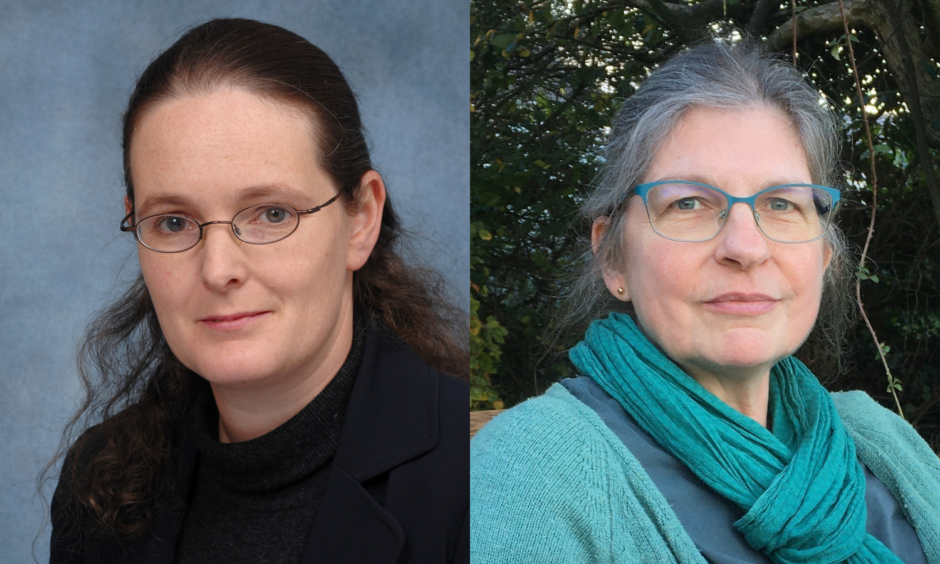 Sally Vivian, practice lead, climate change, sustainability and resilience and Jo Hughes, senior ESG adviser at Aecom, discuss how some companies may already be disclosing in line with the Taskforce on Nature-related Financial Disclosures (TNFD) framework and explain the first steps to take.
The TNFD has launched the final version of its framework, focused on corporate nature-related dependencies, impacts, risks and opportunities.
While it is currently a voluntary undertaking, nature-related disclosures are likely to become a regulatory requirement in the near future.
Aligning with TNFD is about collecting new data but also analysing existing data with a new lens.
The TNFD has released the final version (v1) of its recommendations. This comes after a two-year development period, four beta releases, and 3000+ pieces of feedback analysed and incorporated into the design. While this may cause some nervousness for some corporate executives, companies may already be disclosing the very information that falls under the TNFD – without seeing it that way.
What is required of companies?
There are four conceptual building blocks at the heart of the framework: nature-related dependencies, impacts, risks and opportunities. These are collectively referred to as 'nature-related issues'. 
Because it is a framework, rather than a standard, it is not a mandatory requirement, yet. With investors and financial institutions calling for more nature-related information from the companies they finance, however, biodiversity reporting is set to become the norm over the next few years. 
Indeed, the TNFD has been working with existing standards bodies and the framework draws from, and feeds into, relevant standards throughout, including those of the International Sustainability Standards Board (ISSB), the Global Reporting Initiative and the European Financial Reporting Advisory Group among others.
Dependencies and impacts: an old story
Based on what sector they operate in, the vast majority of companies are likely to already be measuring their interaction with nature – which can be anything from water, air quality and biodiversity. According to Vivian, it's likely that many organisations are already managing their priority dependencies as they would be considered business risks or opportunities – they just don't see it through a nature lens, using the same language of TNFD.
For example, a company in the food sector may have to change suppliers if farmers are switching to more heat-resistant crops in the face of rising temperatures, while a miner operating in drought-stricken areas needs to ensure security of supply. Moreover, many businesses are likely to be operating in jurisdictions that already have rules on environmental protection, for example imposing certain limits on air and water pollution.
"Some businesses are probably already managing the priority dependencies, because they have already identified that those are their business enterprise risks, or opportunities. They just haven't previously called it nature," Vivian says. "It was similar when carbon reporting or carbon footprinting was a new phrase. But for the majority of organisations, a significant element is understanding what energy you use, whether it be embodied in materials or energy of your operation, and then converting to carbon with a factor. Even when carbon accounting was new there weren't many businesses not wasn't tracking energy use – because it was a big part of their expenditure."  
"It is a different lens, TNFD will make some people do things differently, but no, I don't think there is going to be any organisation that's not doing anything," she adds.
Risks and opportunities: not a box-ticking exercise
In embracing the new framework, it's crucial that top managers view this process as one that will benefit the business itself, rather than yet another checkbox to satisfy stakeholders. Understanding an organisation's relationship to nature can enable effective action towards improving the longevity of its operations and reducing its impact – thereby ensuring its social licence to operate with its local community.
"I think many responsible businesses, whilst they may not necessarily themselves really see nature as a driver of the success of their business, are sensitive to the reputational issues and the potential risks around it," says Hughes. 
"Most people's understanding of nature is much more intrinsic, it's embedded deep within us, isn't it? You may be a climate change denier, however, you've probably grown a plant, you've probably had an animal, you drink water, your connection is quite intrinsic, basic, emotional within you, and maybe that's why we're getting this vast adoption, or maybe following a few years of looking at the whole climate issues and adopting TCFD… people haven't got the hurdle, they've jumped once, it's easier to jump a second time."
On top of that, many companies and investors are already familiar with the Task Force on Climate-related Financial Disclosures (TCFD), so they might see TNFD as an easier feat as the two frameworks do share similarities.
"The interest we're seeing from the financial community in TNFD is just unbelievable. My sense is there wasn't quite such a simultaneous across-the-board adoption for TCFD that there has been for TNFD," Hughes adds.
Addressing the LEAP doubts
In consultations, market participants expressed the need for simple, accessible guidance on how to understand and respond to nature-related risks and opportunities. In response, the TNFD developed an integrated assessment process called LEAP.
According to Hughes, however, companies should not rush to complete the LEAP but instead try to evaluate their relationship with nature to begin with. While she stresses that there has been limited exposure to this process so far, she notes that "it's becoming a little bit formulaic and in doing that, perhaps making it more challenging".
She adds: "My personal instinct is, for something that was supposed to make companies' lives easier, following the LEAP approach could – for some companies – be making it seem more of a difficult ask than it could be." 
Because developing nature-related disclosures is a complex endeavour, companies should start by pulling together existing knowledge and building on it, focusing on priority areas and understanding what is already being done that aligns with TNFD. The expectation is that organisations will follow a phased approach and aim at continuous improvement. 
Nature is local 
Indeed, one key aspect to remember about TNFD, compared to TCFD and other climate-related disclosures, is that nature-related issues are unique to individual businesses and the areas they operate in. 
"It can be very difficult to roll it up if you're a multinational to, for example, just five indicators that make sense," notes Vivian. "It could be oversimplifying it, and oversimplification won't necessarily help organisations to really understand risks and opportunities – that might well become more of a box-ticking exercise rather than driving benefit. And I'm not sure that really tells your investors that a business has a handle on it, either."
The need for collaboration
Ultimately, TNFD requires companies to reimagine their internal processes and bring people together in ways that may have not been done before.
"It is a very unusual sort of space, in that you need to understand the natural environment and you need to understand how you articulate risk and opportunity at a corporate level. It's top down and bottom up, and the bottom up stuff is very scientific," says Hughes.
"A lot of companies who do work in the nature space probably have these sort of the classic dirty booted ecologists who sought out the nature stuff, and suddenly it's got to come up to the C suite and you've got to connect those, so for some companies that may require bringing people together that they haven't previously brought together. Not impossible, not difficult, but just an additional thing, maybe, for companies to think about."
Vivian concludes: "You've got that real top down understanding enterprise risk disclosure from the top and yet you've got bottom up scientific thought processes as well, and they can be difficult to marry. But you need to understand each other's languages and recognise you both have a very important voice and perspective on it. And then they can come together."
SGV TAKE
This interview could perhaps serve as a reassurance to business leaders feeling nervous about embarking on a nature disclosures journey. Bearing in mind that it is expected to be a gradual process for all companies involved, some of the initial steps may have already been taken: aligning with TNFD is about collecting new data but also analysing existing data with a new lens.