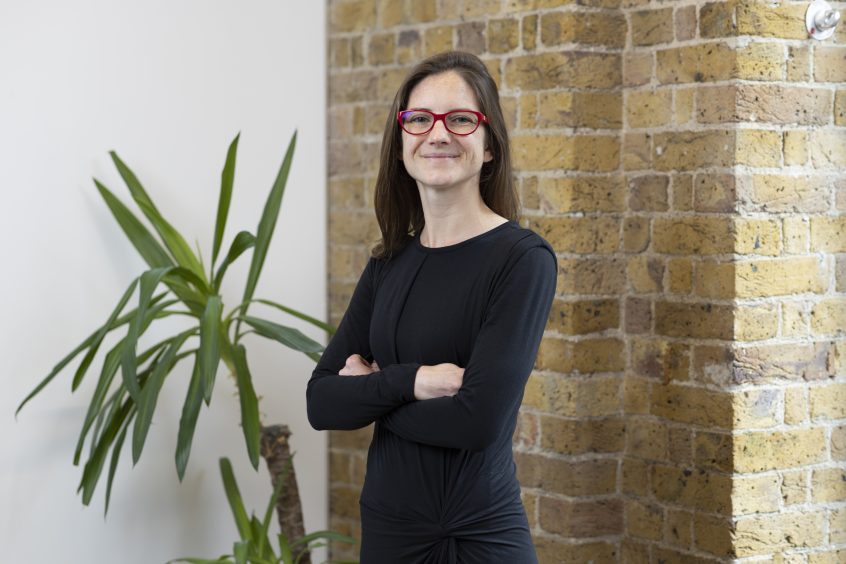 Jennifer Thomson, chief product officer at MachineMax, argues that the abundance of accessible data, coupled with state-of-the-art telematics and data solutions, instils optimism in decarbonising construction.
Strengthening supply chain collaboration with standardised baselines can help identify and rectify high-emission inefficiencies, advancing sustainability goals within the built environment. 
Although roughly 75% of businesses use telematics for fleet and equipment management, data fragmentation across platforms is currently hindering actionable insights, highlighting the importance of cloud-based aggregation. 
Strengthening supply chain collaboration and establishing a standardised baseline can help identify and address high-emission inefficiencies such as idling hotspots, advancing sustainability efforts through alignment and action.

 
The escalating climate crisis has become an urgent issue, prompting industries, including construction, to allocate more time and resources toward mitigating their carbon emissions. But how successful are the efforts focused on enhancing on-site machinery, particularly fuel-intensive heavy equipment, in reducing emissions? And are we using existing technology effectively to reach this objective? 
Almost 40% of global greenhouse gas emissions come from the built environment, and if no action is taken, these emissions are projected to double by 2050. Consequently, this carbon-intensive industry is now under heightened scrutiny in the climate change debate.
Our recent survey into the sector's perception of emissions also revealed that close to 40% of respondents lacked a clear understanding of the carbon footprint of their off-highway fleet. This alarming finding reflects the construction sector's insufficient progress amid the climate crisis. Such a lack of awareness emphasises the crucial need for increased knowledge among industry professionals regarding emissions linked to fleet management and their impact on achieving net zero goals. 
As the climate crisis ramps up, construction professionals must fully comprehend the environmental impact of their activities and take immediate action to address it. This awareness will empower them to proactively work towards reducing emissions and, ultimately, contribute to a more environmentally friendly future. 
Unlocking the power and potential of data
Manufacturers, suppliers, and operators of off-highway equipment are producing significant volumes of valuable machine data daily. The industry, however, currently lacks standardised CO2 benchmarking and data practices, resulting in fragmented datasets and missed opportunities to leverage this generated data. This is impeding progress toward more sustainable, low-carbon operations. 
Undoubtedly, this leads to significant inefficiencies. To fully harness the potential of machine data and meaningfully reduce the construction industry's emissions, it is imperative to establish collaborative and robust data standards that effectively guide decision-making. 
Promoting stronger collaboration across the supply chain is essential to ensure alignment towards a shared objective. If the industry can establish a standardised baseline, it can identify and rectify high-emission inefficiencies, such as idling hotspots, thereby advancing its efforts toward sustainability. 
A golden asset 
Data is a valuable asset for construction projects, offering deep insights into operational efficiency. Advancements in artificial intelligence and machine learning have substantially broadened the capabilities of telematics and data solutions, creating new avenues to harness the wealth of data from construction sites. Additionally, improvements in telecommunications technology have bolstered on-site connectivity, enabling real-time data analysis that transcends basic tracking. 
Telematics and data solutions hold the promise of empowering automated tracking tools that monitor a wide range of metrics related to on-site equipment usage, encompassing bulldozers, excavators, and more. These tools can gather information pertaining to factors such as performance, fuel consumption, and operator conduct.
While, in the past, such data was manually collected in the field, often at a pace that delayed any proactive measures, today's data acts as a conduit for fast detection and resolution of issues within fleets. This includes the reduction of idling time and fuel consumption, ultimately enhancing overall operational efficiency. 
This data has the potential to play a pivotal role in significantly reducing carbon emissions, aligning with broader sustainability objectives. 
Centralising all insights 
Although telematics adoption is widespread, the hurdle lies in the efficient consolidation and analysis of data. Approximately three-quarters of businesses employ telematics for fleet management and equipment tracking. Nonetheless, the fragmentation of platforms frequently dilutes the data's worth, complicating the process of extracting actionable insights. 
This is where the concept of cloud-based aggregation takes centre stage. By centralising data onto a unified platform and leveraging AI-driven analytics to interpret it, organisations can swiftly access vital field information and convert raw data into immediate actionable intelligence. This approach plays a crucial role in facilitating meaningful enhancements in operational efficiency. 
The path to a more sustainable future 
A streamlined roadmap is crucial for achieving sustainability goals, emphasising data-driven decision-making for real-time insights on equipment status and informed maintenance scheduling. While sustainability efforts continue, immediate attention must be on enhancing operational efficiency with existing tools, necessitating strategic investments. 
Although cleaner, alternative energy equipment will enhance sustainability in the long run, addressing the current challenge head-on is imperative. Transparency and accountability are vital, with the sector understanding its climate impact for robust reporting. Accurate carbon audits are essential to monitor progress and maintain stakeholder transparency. 
In a world where sustainability has now become a necessity for all businesses in all sectors globally, the construction sector stands at a pivotal juncture. The abundance of accessible data, coupled with state-of-the-art telematics and data solutions, instils optimism. Now the industry must rise to the challenge and excel in reducing its environmental footprint, paving the way for a more sustainable future. 
The opinions of guest authors are their own and do not necessarily represent those of SG Voice.