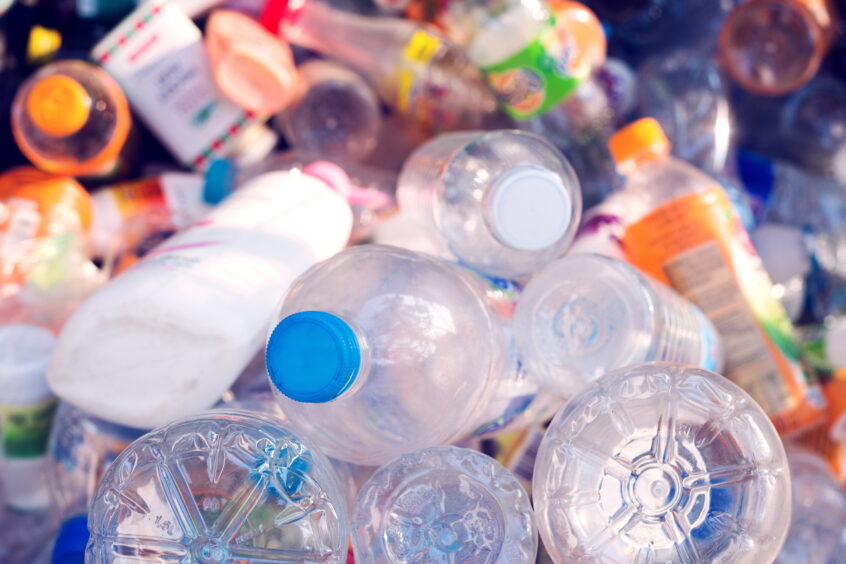 Financial institutions with a combined total of $3.5 trillion in assets under management are calling for new regulations that would require companies to report on their production, consumption and disposal of plastic. 
Institutional investors are calling for comparable information on how companies are tackling the plastics crisis.
With a global treaty on plastics currently under negotiation, their open letter comes at a critical moment in policymaking.
Companies ought to recognise the demands of the financial community rather than wait for a final decision.
Financial institutions including Fidelity International, Legal & General (LSE:LGEN) and BNP Paribas (PAR:BNP) are calling on global governments to include requirements for mandatory corporate disclosure in their forthcoming treaty on plastics. Under the leadership of CDP, 48 institutions have endorsed an open letter to be delivered as part of current negotiations. 
"Through signing our open letter to governments, financial institutions have signalled the importance of comprehensive plastics data to inform their financial decisions and strategic actions," says Oliver Tanqueray, CDP's associate director of Ocean Health. 
Understanding plastics-related disclosure
Over 20 years since its foundation, CDP has become somewhat synonymous with expectations of corporate transparency and accountability. The global nonprofit has pioneered the development of standardised disclosure frameworks, enabling companies and authorities to report on their relationship with environmental issues such as carbon emissions, deforestation or water security. 
In 2023, CDP expanded its existing platform to include a suite of questions and metrics on the production, consumption and disposal of plastics. Through this voluntary framework, companies can communicate their management of these problematic, polluting materials. 
With this information in hand, investors can redirect their capital into businesses that are switching to alternative options, reducing plastic waste or eliminating the need for excessive production. At the same time, the data can help them to reduce their exposure to the risks and liabilities of companies that are unable to demonstrate progress. 
"Transparent disclosures help facilitate the flow of useful information to enable stakeholders to assess and understand how organisations are addressing their plastic use, supporting the transition to a more circular economy," explains Charlotte Apps, sustainable investing analyst at Fidelity International.  
At present, investors can request that companies disclose information using CDP's frameworks, but the decision to do so remains with the business. Now, however, financial institutions are leaping on the opportunity of new legislation to level the playing field by making such reporting a mandatory legal requirement. 
"You can't manage what you don't measure – disclosing on plastics is the bedrock of action, enabling companies to address impacts, manage risks and monitor progress," continues Tanqueray. 
"Companies that disclose on plastics are set to be at a competitive advantage as the Treaty undergoes negotiation and implementation. Mandatory corporate disclosure is on the rise across regions and environmental themes – so companies that disclose now will be equipped to avoid regulatory risks, whilst also developing the transparency needed to tackle plastic pollution and waste along the value chain."
Opportune moment for new plastics policy
From 13 to 17 November 2023, world leaders are gathering in Kenya to engage in a third round of discussions on the development of a global treaty on plastics. If all goes to plan, a legally binding agreement will be introduced by the end of 2024. 
The Global Plastics Treaty has received widespread support, with many different voices calling for stringent regulations on the production, consumption and disposal of plastics. With so much at stake, there is plenty of scope for all ideas to be heard. 
Recognising their moment, financial institutions have entered into the fray. Led by CDP, 48 institutions with a combined total of over $3.5 trillion in assets under management have signed an open letter to global governments, highlighting the need for consistent, transparent data. 
"Plastic pollution is a global concern with far-reaching impacts on financial portfolios, supply chains, and the communities we serve," reads the letter. "As responsible financial institutions, we acknowledge our distinctive role in not only mitigating these risks but also seizing the opportunities arising from the transition to a more sustainable future." 
"Sustainability reporting should be perceived not as a mere obligation but as a pathway to unlock financial benefits," it continues. "Transparent data disclosure provides invaluable insights for informed decision-making within the financial community. It encourages companies to adopt sustainable practices, thereby enhancing their long-term resilience and profitability." 
Making use of CDP's influence
CDP's call for mandatory disclosure is not without precedent. Although the organisation itself has no legal standing, its work has captured the attention of various bodies with the power to implement their own regulations. 
Just recently, it has joined forces with the European Financial Reporting Advisory Group (EFRAG) to align its platform with the EU's sustainability reporting standards. Others, such as the US Biden Administration, have transplanted CDP's methodology directly into their legislation by proposing that federal suppliers of a certain size should make use of its exemplary platform. 
Evidently, CDP has built up a strong reputation when it comes to environmental reporting. Its frameworks are trusted by authorities, and the number of investors requesting disclosures continues to rise. As its influence converges with a critical moment in policymaking, there is every chance that its suggestions may well be adopted. 
SGV TAKE
The adoption of mandatory disclosure on plastics would undoubtedly come as a challenge to companies that are poorly prepared.  
For those that have yet to engage in the transition to more sustainable materials or management strategies, there comes the risk of being exposed, accused or discredited. On the other hand, those that can demonstrate their progress on plastics may find that standardised reporting enables them to access new opportunities. 
Whether or not plastics disclosure becomes mandatory, the message is resoundingly clear. Institutional investors are keen to see transparent evidence that companies are taking responsibility for their plastic footprint. Those that wish to stay ahead of the game ought to prepare themselves now, rather than wait for the Global Treaty's finalisation.