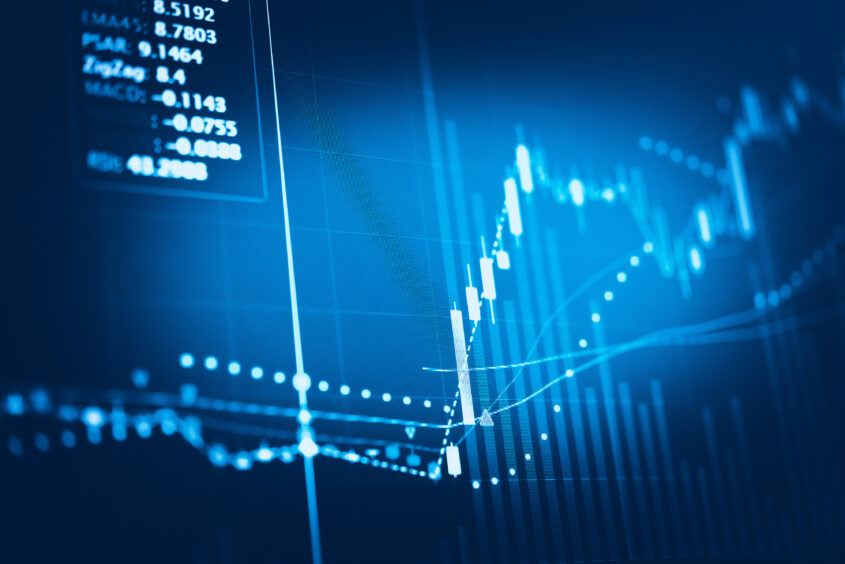 Corporate commitments to Science Based Targets Initiative (SBTi) continue to accelerate. At the end of 2021, 2,253 companies across 70 countries and 15 industries, representing $38 trillion of global market capitalisation, had approved emissions reduction targets or commitments.
The figure continues to accelerate, with almost 500 companies having set or committed to set science-based targets between January and March 2022.
In 2021, the number of SBTi companies doubled to 2,253, including 1,082 companies with approved targets and 1,171 that committed to set science-based targets. The growth rate of new targets averaged 110 new companies per month in 2021 – compared with 31 in 2020. These figures include 117 financial institutions that have committed to set science-based targets since 2015.
What stands out from the research is those companies with science-based targets have shown an average emissions reduction of 12% in scope 1 and 2 emissions, against an economy-wide reduction of 5% due to the pandemic.
World-first framework for science-based net-zero targets
In October 2021, the SBTi launched its Net-Zero Standard, the world's first framework for corporate net-zero target setting in line with climate science. It includes the guidance, criteria and recommendations companies need to set science-based net-zero targets consistent with limiting global temperature rise to 1.5°C.
New SBTi chief executive Dr Luiz Fernando do Amaral says that the Standard has accelerated the shift towards 1.5°C aligned targets as the new normal for corporates.
This is particularly important in developing markets and 2021 saw increases in target adoption and commitments from companies in G20 countries that are significantly contributing to global emissions, such as China and India, as well as Brazil, South Korea and South Africa.
The Progress Report indicates that a critical mass (>20%) of high-impact companies have now joined the SBTi globally (27%), while across key regions (Europe, North America, Latin America and Oceania), more than a quarter high-impact companies have committed to science-based targets.
SBTi to launch Progress Framework
The SBTi is launching its Progress Framework, a new project to provide a standardised mechanism to track organisations' progress against science-based targets, in early 2023.
This measurement, reporting and verification (MRV) framework will build on the SBTi annual progress reports to deliver increased transparency and accountability of companies' progress against their science-based targets. Technical details will be released later this year.
The progress report indicates almost 80% of 587 new targets approved in 2021 were aligned with a 1.5°C trajectory. In April 2022, the initiative celebrated a round of new, net-zero approved targets, with the total number of companies committed to the Standard surpassing 1,000.
Science Based Targets Initiative scheme under scrutiny
One of the criticisms of the SBTi, as evinced by a report from New Climate Capital in February 2022, is that the plans by some companies have low integrity and are not compatible with achieving the Paris Goals.
Companies criticised included Nestle, IKEA and Unilever, and the report warned that headline pledges were 'often ambiguous and emission reduction commitments are limited', with some net-zero commitments having aggregate targets of 40% rather than the 100% suggested by the term net zero.
Managing director and SBTi founder Alberto Carrilo Pineta said at the time that the Initiative welcomed strong scrutiny and that changes to the methodology made in 2021 would address these issues.
Of the corporate plans assessed by the New Climate Institute, the SBTi said only one had been validated under its net-zero standard. The SBTi's 'ambition update' announced that the global initiative will now only accept target submissions aligned with 1.5°C (from July 2022), driving companies to go further and faster with their emissions reductions.
Dr Luiz Fernando do Amaral said: "The world today is faced with many challenges – there's the devastating Russian war in Ukraine, the ongoing pandemic and the increasingly urgent climate crisis.
"At this critical time, we cannot let ourselves be divided. In the face of these existential crises, the SBTi will continue to work with governments, companies and NGOs, through strong collaboration, healthy debate and scientific research to reinforce 1.5°C corporate climate action as the new normal."
As corporates continue to sign up to these commitments, demand for climate-related and other ESG factor data is going to spread rapidly through the supply chain.