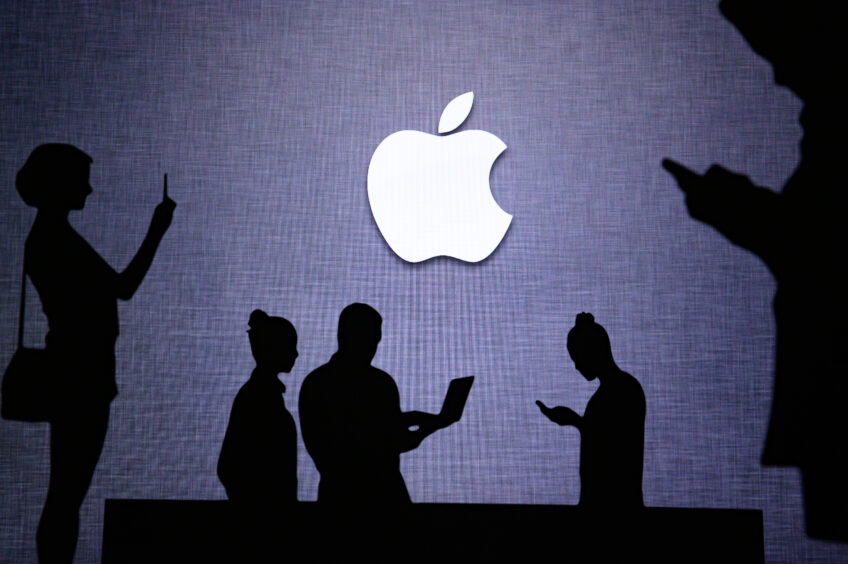 Apple (NASDAQ:APPL) has unveiled new net zero initiatives to decarbonise its global supply chain and product lifecycle. It plans to do so by engaging with its suppliers and expanding its investments in renewable energy and carbon removal. 
Apple has announced a range of initiatives to support its progress towards achieving total carbon neutrality by 2030.

 

The information and communications technology sector is expected to account for around 14% of global emissions by 2040.

 

Technology companies will continue to expand their decarbonisation efforts under the increasing pressure of new regulations.

 
Technology giant Apple has announced a series of new measures to achieve its target of becoming entirely carbon neutral by 2030. The company has called upon its global supplier network to engage in its decarbonisation partnership programme, and has confirmed plans to increase its investment in renewable energy to account for the electricity consumed by its devices. 
Chief executive Tim Cook said: "Fighting climate change remains one of Apple's most urgent priorities, and moments like this put action to those words." 
"Climate action at Apple doesn't stop at our doors, and in this work, we're determined to be a ripple in the pond that creates a bigger change", he concluded. 
Supporting the decarbonisation of global suppliers
Apple is asking its global suppliers to advance their efforts towards emissions reduction and adopt a comprehensive approach to decarbonisation. They are encouraged to include all of their operations within these measures, but the company is particularly focused on their Apple-related activities. 
For these activities, Apple requires each of its suppliers to report on their Scope 1 and Scope 2 emissions. The firm will monitor and assess these reports, and will partner with suppliers that are demonstrating sufficient efforts. 
The group, valued at $2.3 trillion, has already partnered with over 200 of its suppliers, representing over 70% of its direct manufacturing spend. These partners – which include some of Apple's largest manufacturers, such as Corning Incorporated (NYSE:GLW), SK Hynix (KSE:000660) and TSMC (NYSE:TSM) – have committed to using clean energy sources for all of their Apple-related production. 
Apple will support its suppliers by offering a free suite of e-learning resources and live trainings via its Clean Energy Program, which it plans to make publicly available for use by other industries, and by helping them to identify effective solutions for renewable energy and carbon removal. 
The company has previously stated that its suppliers account for around 70% of its total carbon footprint, making its supply chain the single greatest contributor to its emissions. It said that by requiring its suppliers to share their carbon data, it will be better prepared to provide them with adequate resources to address their impact. 
Apple expanding renewable energy as part of net zero targets
Apple plans to increase its investment in renewable energy to cover not just its offices, retail stores and data centres, but also the electricity consumed by the devices owned by its European customers. The company will invest in the development of large-scale solar and wind projects ranging between 30 and 300 MW, with an overall target of adding an annual 3,000 GWh of clean energy to Europe's electricity grid. 
According to the company, around 22% of its overall carbon footprint is generated by the electricity used by customers when charging their devices. As such, Apple will prioritise renewable energy projects in high carbon intensity areas where their power can be brought online during peak times of electricity consumption. 
The European expansion of Apple's renewable energy investments builds on its previous efforts to cover the use of its products. It has already invested in a 600 MW wind farm in Australia and around 500 MW of solar power in China and Japan. From October 2022, Apple's US customers will have access to a new Clean Energy Charging feature that guides them on charging their devices at times when renewable electricity is available. 
Carbon removal projects to offset unavoidable emissions
Apple has also confirmed that its Restore Fund will undertake three new carbon removal projects, in partnership with global environmental organisation Conservation International and financial services provider Goldman Sachs (NYSE:GS). 
The projects, located in Brazil and Paraguay, will restore 150,000 acres of sustainably certified working projects and protect around 100,000 acres of native forests, grasslands and wetlands. The three projects combined are expected to remove around one million metric tons of atmospheric CO2 by 2025. 
Although Apple intends to reduce its emissions by 75% by 2030, it plans to offset the remaining 25% with nature-based solutions and ongoing exploration of carbon removal technologies. 
Apple's net zero plans means targeting both upstream and downstream emissions for total decarbonisation
Apple's latest announcements demonstrate its ambitious attempts to address both the upstream emissions of its suppliers and the downstream emissions of its suppliers. Such an approach will be crucial in decarbonising the technology industry, given the high carbon footprints of both the production and use of electronic devices. 
Upstream emissions are generated by the production of a company's product, such as goods and services being purchased, waste generated during operations, or employee commutes. Downstream emissions, conversely, are generated by the consumption of the product, including how it is transported to, and disposed of by, its end-consumer. 
The information and communications technology sector is expected to account for around 14% of global emissions by 2040. As Apple has recognised, the majority of these emissions stem from the production process, with manufacturing accounting for around 95% of the emissions associated with mobile phones. 
A 2021 report from the International Energy Agency's Technology Collaboration Programme on Energy Efficient End-Use Equipment, meanwhile, found that the use of network-connected devices accounted for around 3.9% of global electricity demand in 2018. It said that this figure could increase to 4.1% by 2030, noting that phones, laptops, speakers and similar home devices had consumed 500 TWh of energy in 2020 alone. 
Tech companies are responding to pressure to decarbonise
Tightening legislation is beginning to see the introduction of mandatory emissions disclosure, with the UK having made climate-related financial disclosures obligatory in April 2022 while the requirements of the EU's Sustainable Finance Disclosure Regulation will be enforced from January 2023.
The International Sustainability Standards Board, meanwhile, has recently confirmed that it will work with international jurisdictions to regulate the mandatory disclosure of supply chain emissions. 
With technology companies having previously been accused of under-reporting the carbon footprint of their value chains, the introduction of regulated disclosure procedures places them under significant pressure to decarbonise. 
The sector appears to be responding to this pressure, with Amazon (NASDAQ:AMZN), Meta (NASDAQ:META), Microsoft (NASDAQ:MSFT) and Google (NASDAQ:GOOG) being identified as the four largest purchasers of corporate renewable energy as of September 2022. Apple's latest announcements serve as a further example of the technology industry's ambitious efforts to achieve net zero.