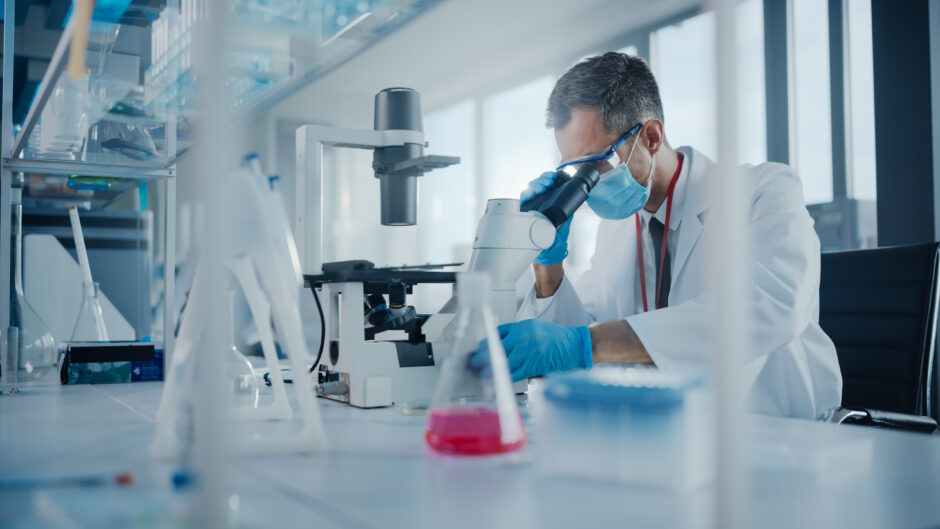 Chief executives from AstraZeneca (LON:AZN), GSK (LON:GSK), Merck (NYSE:MRK), Novo Nordisk (NYSE:NVO), Roche (SW:ROG), Samsung Biologics (KRX:207940) and Sanofi (EPA:SAN) have announced new joint action to accelerate net zero healthcare.
The group has set a series of near-term targets for emissions reduction.
The carbon footprint of the healthcare industry needs to be addressed as it accounts for 5% of global emissions.
Human health is being impacted significantly by climate change, so the sector can contribute to better health by reducing its environmental impact.
Group sets climate goals around three areas
The seven companies are coming together through the Sustainable Markets Initiative (SMI) Health Systems Task Force, a public-private partnership launched at COP26. In addition to private sector members, the Task Force includes leaders from the World Health Organization, UNICEF and healthcare, academic and non-governmental organisations.
It has set new goals to reduce emissions across supply chains, patient care pathways and clinical trials. 
Supply chain emissions account for over 50% of total healthcare emissions. The Task Force members have committed to reaching net zero by aligning on a set of common supplier standards, switching to renewable power, jointly evaluating renewable power purchase agreements in China and India in 2023, exploring green heat solutions by 2025 to accelerate the adoption of scalable technologies, and transitioning car fleets to zero-emission vehicles by 2030 and jointly explore green transportation corridors by 2025.
Patient care also generates a sizeable amount of overall healthcare emissions, at 45%. As such, the companies plan to collaborate with stakeholders, such as policymakers and healthcare professionals, to raise awareness of the need and opportunity to decarbonise care pathways. They will also build an end-to-end care pathway emissions calculation standard and tool for specific diseases to assess decarbonisation strategies, as well as align on a common framework to perform life cycle assessments for their products.
As for the clinical trials, the Task Force has committed to a common framework by 2023 and will subsequently start to measure greenhouse gas emissions in phase 2 and 3 clinical trials from 2025. Member companies will align new trials to their decarbonisation pathway and set trial emissions reduction targets for 2030 at the latest, and will incentivise clinical research organisations and relevant suppliers to commit to a framework to measure and reduce emissions. They intend to include a review of how digital solutions can reduce emissions for at least 90% of trials starting in 2025.
Healthcare carbon footprint cannot be ignored
The carbon footprint of the healthcare industry has not historically received as much attention as other sectors, even though it accounts for 5% of the world's greenhouse gas emissions – and would be the 5th highest-emitting country in the world after China, US, India, and Russia. Big pharma became a key topic of interest during COP26, when the SMI Health Systems Task Force was launched. 
The healthcare system is also at risk itself from climate consequences. For instance, they can affect the supply chain, and limit access to medicines due to shortages of raw materials or disruption to transport, among others.
Dr Tedros Adhanom Ghebreyesus, director-general of the World Health Organization, said: "The case for decarbonising our health systems is clear, and failing to keep the 1.5°C goal alive will have irreversible impacts on global health."
He added: "Transitioning to low-carbon, climate-resilient health systems is essential for every country's journey towards universal health coverage."
Healthcare industry can help human health with climate action
Global warming affects human health in a plethora of ways and vulnerable populations are most at risk. It is increasing the number of non-communicable and infectious diseases, malnutrition, threats to mental health and premature deaths. Air pollution causes seven million premature deaths annually and extreme heat kills another 5 million each year.
Ensuring healthy lives and promoting well-being at all ages is essential to ensure a sustainable future, and is in fact the third of the UN's Sustainable Development Goals. The world had made significant strides in improving the health of millions of people before the pandemic, though health emergencies such as COVID-19 have shown that climate change is making some segments of the population more vulnerable to health issues.
As such, the healthcare industry can support human health not only with its services but also by limiting its impact on the environment. As the UN Environment Programme said in its latest report, reducing global warming by even a fraction of a degree will help save lives.