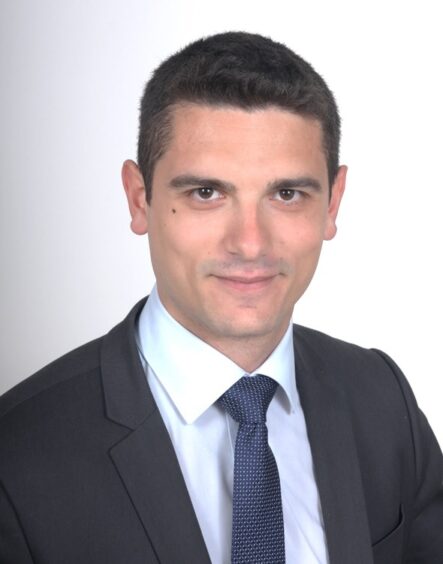 Businesses are facing increased accountability when it comes to the crucial role that they must play in addressing the climate crisis. Zharin Atanasov-Lankes, Financial Solutions Manager at BayWa r.e. Power Solutions GmbH, takes us through the ways in which energy solutions could help meet that challenge.
Companies are increasingly being asked to be held accountable for their energy use and climate impact.
Clean energy is a solution that costs less than fossil fuels and shows commitment to climate action.
Financing solutions such as PPAs, leasing, or direct investment in renewable energy assets allow lower energy costs and decreased emissions and are driving corporate engagement with clean energy.
While accountability on climate action is mostly driven by ambitious sustainability commitments and a motivation to help the planet, additional pressure is now coming from both investors and customers, who are focussed more and more on companies' green credentials.
To address this, there has been an increasing demand among corporates for sourcing clean power solutions. Further fuelling this is the ongoing energy crisis, which is causing high price volatility and increasing uncertainty. While energy-intensive industries may struggle to switch completely to renewable sources, they will still have to adjust their energy sourcing towards cleaner technologies and will need access to green energy which is competitive and reliable.
The energy crisis signals ongoing price increases
We have seen spot and day-ahead power prices increasing in a manyfold way. Trend: the only way is up! This has again demonstrated that traditional, or fossil-based, power generation is highly susceptible to political, macro-economic and ecological disturbances on the global market.
This development has proven to most industry sectors that a high share of renewables will be the best way to guarantee a reliable, economical, decentralised, and sustainable energy generation source.
However, businesses making the transition can become stuck when faced with multiple options, administrative hurdles, and financing models. When researching for the most competitive and reliable possibilities, it is therefore not always clear which is the right model to pursue.
Analysing and addressing these ambiguities is key to even securing further capital and managing risk, with regard to existing financial ventures by not stressing the credit line. To that point, let us dive into finding the right financial solution for making the green transition.
Power Purchase Agreements (PPAs)
PPAs are contracts between two parties: one which generates electricity (the seller) and one which is looking to purchase electricity (the buyer). PPAs can be tailored to the needs of each company and offer an array of customisable options.
They outline an agreement between a company and an energy producer for a fixed amount of time and have a pricing structure which, again, can be tailored to the needs and requirements of each customer. It can be fixed or pegged to market indices, all while providing options such as maximum and minimum prices.
Tenders can be customised to run for a few years, or a few decades, while electricity volumes can be adjusted to consume all the electricity generated from the plant or match the company's consumption. Electricity purchased through a PPA can come from power plants located either outside of the customer's property (off-site PPA) or on-site (from a newly built project).
The flexibility of this solution says a lot about its popularity, as the model allows the customer to pay for electricity only, without the initial costs or risks associated with ownership. In this case, it is not necessary for the client to manage the operation and long-term maintenance of the system, as these services are covered within the PPA.
This type of contract makes it easy to plan and forecast a company's own electricity costs within the time remaining on a contract while also allowing for protection against price volatility on the open market.
Finance Lease (Leasing)
Another route for corporations is leasing. This financial solution allows the integration of renewable energy as a means to generate electricity for business operations, without the need for initial investment – and without putting pressure on the bottom line.
Per the requirements of the leasing model, the company is charged with fixed monthly rates, until ownership of the renewable energy plant is transferred at the end of the lease. Within the contract, the cost is predictable and adjustable to inflation levels. Leasing contracts are shorter and more flexible in comparison with the PPA model and in general much more straightforward. Another advantage is that under most standard accounting practices, the customer can claim depreciation of the asset during the leasing period.
In short, a leasing option can be a way to save on a company's electricity bill while maintaining total control of its level of investment, including the individual customisation of specific terms and conditions required by the client.
Operate Lease (Renting)
A further option for companies committing to green energy is renting. While very similar to leasing, there is an important difference: the customer does not automatically end up owning the asset when the contract ends. As such, assets under renting may not appear on the balance sheet of the customer under some circumstances. Additionally, the costs associated with this model can be fully recognised in the company's income statement as operating expenses.
Direct Investment (Engineering-Procurement-Construction project)
Another option is investing in an energy solution that goes further according to the company's capital assets (such as corporate buildings, and further real estate) to meet their specific needs.
This could be a photovoltaic (PV) based rooftop installation, a solar carport that includes e-mobility including charging systems and battery storage options, or even a floating or wind installation.
These options require a significant up-front financial investment when compared to other models, but they yield the highest project profitability. Companies will begin to see the benefits, and payback, quicker.
If this option sounds like the right one but offers financial challenges, businesses may be able to negotiate payment terms for the initial investment with a suitable renewable energy partner.
Investing in going green
Companies can be faced with many questions when pursuing renewable energy solutions:
How to go about them?
How to finance them?
How are they impacted by specific political or fiscal frameworks?
When it comes to permits and grid operators' requirements, bureaucratic hurdles can be a lengthy undertaking, requiring expert consultancy from a skilled partner.
However, with a long term view and expert consultancy to guide the way, companies can get answers to these questions and are able to find a solution that fits their needs, without huge costs upfront and less risk on the bottom line. A holistic energy solution or a renewable energy sourcing strategy – including e-mobility and storage – may not (yet) seem to be the most economical solution at first glance in many markets. However, investors and end consumers are demanding that companies move in that direction.
Transitioning to renewable energy is a meaningful and crucial step for businesses. It certainly comes with ambiguities and needs to be well-researched and thoroughly prepared, however viable solutions are out there.
There is no doubt about it, as sourcing green power is part of the risk management of a company and an investment in a safer and more sustainable future.
There has never been a better time than now!