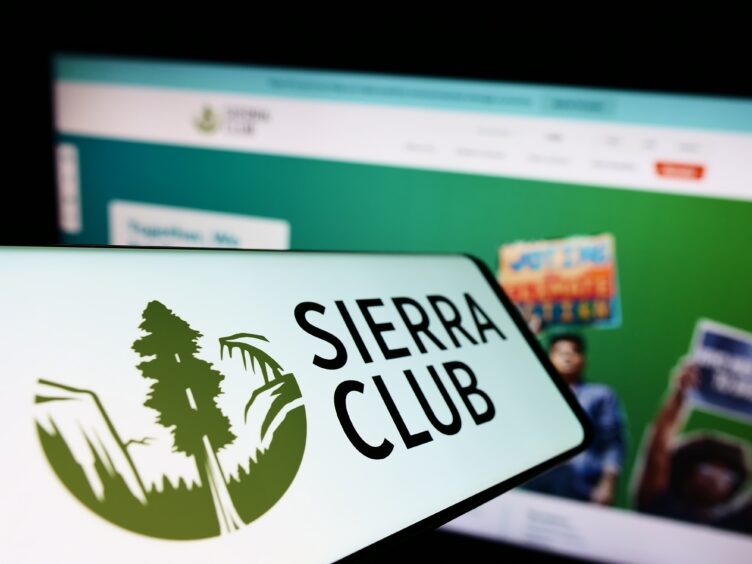 US grassroots environmental organisation Sierra Club has appointed activist and best-selling author Ben Jealous as its new executive director.
The board of directors at Sierra Club has unanimously selected Ben Jealous as the organisation's new executive director.
Jealous has decades of experience as community organiser, environmental and civil rights leader, and is also a best-selling author.
He is expected to bring an increased focus on climate justice issues.
Ben Jealous will be the seventh executive director since the position was created in 1952 and the first person of colour to serve in the role. He was selected after a nine-month search process, whereby a search committee of board members, staff, and volunteers sifted through hundreds of applicants. He will join the organisation in January 2023 and will spend the first month reaching out to volunteers and chapters, staff, donours and partners.

Sierra Club president Ramón Cruz commented: "Ben has demonstrated a personal commitment to our core values throughout his career as a community organizer, environmental and civil rights leader. He's been a staunch advocate for the health of our planet since he was a child growing up in California and has worked tirelessly at the intersection of the environment, equity, and social justice – marking the path to a world that honors the harmony between our collective humanity and our planet."
Jealous added: "In this existential moment in history, when planetary preservation is a human rights issue, we all need to consider pivots in our lives. Too many leaders still think that we can only create a growing economy if we sacrifice people, the wild, and even the planet itself. This flawed 'either/or' mindset – with its roots deep in our nation's history of colonialism – has led our planet to the brink."
His appointment comes as Sierra Club focuses on its 2030 strategic framework, which calls for a range of measures, including the protection of 30% of US lands and waters as well as an increased focus on inequities in the country's response to climate disruptions.
A wide-ranging career with justice in focus
Jealous's career spanned from organiser to social impact investor in green technology. He has been president of progressive advocacy organisation People for the American Way since 2020. He has taught at Princeton University and currently teaches at University of Pennsylvania.
He is also a New York Times best-selling author. His next book 'Never Forget Our People Were Always Free: A Parable of American Healing' will be released in January 2023.
He was the youngest person to serve as president and chief executive of the National Association for the Advancement of Colored People (NAACP) from 2008 to 2013. Under his leadership, the NAACP launched its climate justice programme and released its report Coal Blooded: Putting Profits before People, which analysed the impact of coal-fired power plants on communities of colour and low-income communities in the US. This was an extension of Jealous's journalistic work for the paper Jackson Advocate exposing "cancer clusters" in Mississippi's rural areas due to industrial pollution.
Prior to joining People for the American Way, Jealous was a partner at a venture capital firm focused on green startups. He was the Democratic candidate for governor in Maryland in 2018 and was endorsed by the Sierra Club. He has served on the boards of the Trust for Public Land, the Wilderness Society, the Environmental Defense Fund and Aspiration.
As a student at Columbia University, he was suspended after leading protests against financial aid cutbacks and a plan to transform the ballroom where Malcolm X was assassinated into a lab. His first jobs after college were as an organiser for SEAC and US PIRG's Neighborhood Green Corps.