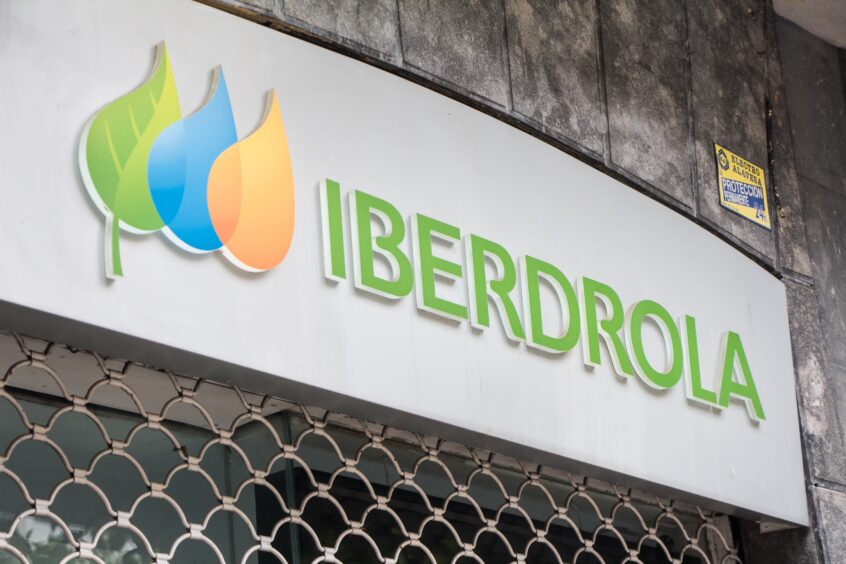 Iberdrola's setting of a biodiversity commitment and metrics in its accelerated net zero plan may provide a push to other corporations to act as the world waits for the development of disclosure standards and government policy.
Spanish energy company Iberdrola has pledged to achieve total decarbonisation of all of its activities by 2040, ahead of its prior target of achieving net zero by 2050.
The company also made a biodiversity commitment, with a goal to achieve a net positive impact on biodiversity by 2030.
Iberdrola's inclusion of a biodiversity goal in its sustainability commitments goes beyond emissions reductions goals, which may prompt more companies and entities to include nature-based goals in the medium- and long-term net zero strategies.
Accelerated net zero goal exceeds European green deal standards
Spanish energy company Iberdrola (MCE:IBE) has stepped-up its sustainability ambitions with a commitment to reach net zero by 2040. It has also made a commitment to tackling biodiversity loss, by aiming to have a net positive impact on species and ecosystems. Prior to this, Iberdrola's net zero goals had been aligned with the proposals set in the EU's green deal.
Iberdrola has also aligned its investment strategy with the EU taxonomy. The company is also creating a debt structure almost entirely composed of green and sustainable financing, which it views as a competitive advantage. It is among the largest private green bond issuers in the world, was the first Spanish company to issue a green bond in 2014, and in 2016 took out Spain's first Spanish green loan.
Its debt programme has also mirrored the move towards sustainable and impact investment in the wider market. It has aligned the KPIs and sustainability targets in its green and sustainability debt issuance with the UN's Sustainable Development Goals (SDGS). Its multibillion euro credit line is linked to the reduction of emissions (SDGs 3 and 17), and a greater presence of women in leadership positions (SDG 5).
What does a net positive impact on species and ecosystems mean?
The announcement updates the company's ESG targets, released in its most recent capital markets day presentations. Given that there no yet globally agreed definitions of net positive, the company is using its own metrics to gauge progress. The goal is to have an assessment of the exposure to biodiversity risk of 20% of its assets by 2025, which it plans to extend to 100% of its assets by 2030.
It remains to be seen whether these targets will be refined as global nature-based disclosure standards are released. The taskforce on nature-related financial disclosures (TNFD) recently released the third version of its beta framework, with final recommendations expected in September 2023.
The aim of the TNFD is to identify, assess and disclose nature-related financial risks. Once finalised, it could help mobilise global capital towards tackling biodiversity loss and nature-positive outcomes.
Iberdrola's biodiversity pledge sets the tone for corporates to follow
Going beyond its commitments to invest in clean energy, smart grids and energy storage, Iberdrola's commitment to biodiversity could spur other companies to follow suit. The need to tackle biodiversity loss and include nature protection is becoming an important part of both the climate and ESG conversations.
Financial institutions and finance ministers have already issued calls to include nature-related risks into policy decision making by governments. The Coalition of Finance Ministers for Climate Action released their Bending the Curve of Nature Loss report in June 2022, highlighting potential policy actions.
The group of finance ministers were also called to action by members of the Finance for Biodiversity Foundation. The group, which includes 111 financial institutions, from 20 countries, with over €16 trillion in assets, are asking for the alignment of public and private financial flows with the goals and targets of the Global Biodiversity Framework.
Wider corporate action will eventually depend on policy action
While financial institutions and some corporations have begun to take action on biodiversity, the speed with which change occurs will depend on government policy.  .
According to the latest publication of the Living Planet Report, wildlife populations have fallen by over 69% in the last five decades and that represents a critical danger point. It is critically important given the role that different species play in different ecosystems around the world.
The World Economic Forum estimates that over 50% of the world's roughly $44 trillion in GDP, is moderately or highly dependent on nature. Investing to delay and stall biodiversity loss can provide a $10 trillion annual economic opportunity, according to the WEF. It can also help create 395 million jobs by 2030.
Wider adoption of measures to tackle these risks may require laws and regulations. Iberdrola's accelerated net zero goals and its biodiversity commitment could serve as an example for other companies to follow. Pushing its biodiversity commitments across its entire value chain may be a starting point.