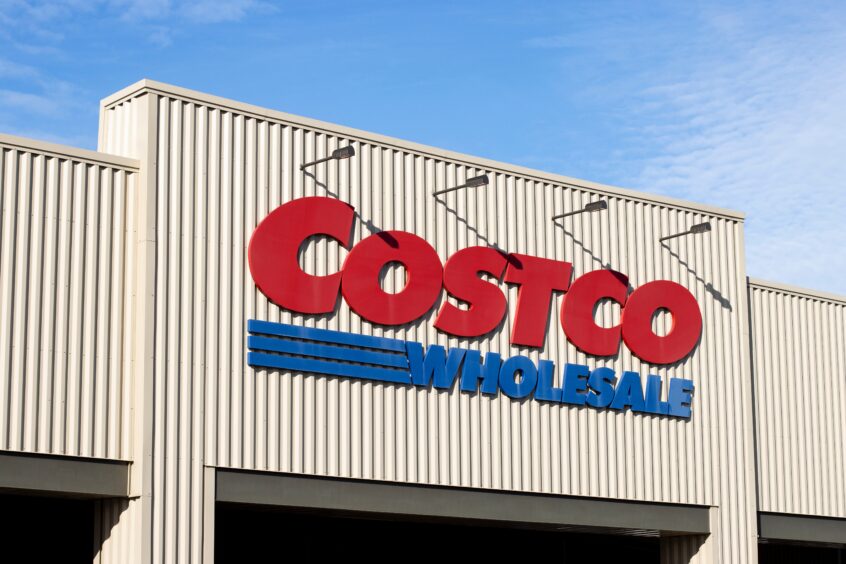 Retail giant Costco (NASDAQ:COST) has agreed to expand its emissions reduction targets, following pressure from activist investment firm Green Century Capital Management. 
In 2023, Costco will expand its targets to include the Scope 3 emissions of its entire value chain.

 

Shareholder activism is on the rise and is increasingly gaining the support of wider stakeholders.

 

Companies will have to prepare to accommodate rising expectations and accept that they can no longer pass under the radar.

 
In January 2022, approximately 70% of Costco's voting shareholders supported Green Century's proposal that Costco should include the emissions of its producers, shippers and other partners when establishing its commitment to reaching net zero by 2050. In response to the pressure, Costco has now agreed to set Scope 3 emissions reduction targets by 2023. 
"Costco's plan to set a scope 3 emissions reduction target in 2023 shows that the company is starting to treat climate change with the gravity that the issue – and shareholders – demand", said Green Century president Leslie Samuelrich. 
Shareholder pressure brings Costco up to speed
Green Century's proposal came as an acknowledgement that Costco had fallen behind its competitors in terms of climate action. It noted that, as of December 2021, Costco was one of the three firms within the S&P 500 Top 50 index that was yet to lay out a "major climate commitment". 
Although the retailer had set reduction targets for its Scope 1 and Scope 2 emissions, it had not included those generated across its value chain. Walmart (NYSE:WMT), a competitor of Costco, estimates that these Scope 3 emissions account for around 95% of a retailer's total footprint. 
In a bid to address the company's lack of action, Green Century's shareholder proposal requested that Costco should set science-based emissions reduction targets for its Scope 1, 2 and 3 emissions that would lead to net zero by 2050 at the latest.  
In response to the proposal's broad support, Costco agreed to disclose its Scope 3 emissions from 2022 onwards, with reduction targets to be defined in 2023. The company has also agreed to update its Scope 1 and Scope 2 targets, and has said that it will issue a revised Climate Action plan in December 2022.  
Although these commitments demonstrate some degree of progress, Costco may face ongoing pressure to advance its climate commitments in line with its competitors, as certain demands are yet to be met. 
As explained by Annie Sanders, Green Century's director of shareholder advocacy: "We are disappointed that the company has declined to pursue alignment of the company's climate targets with the Science Based Targets initiative, the global body enabling businesses to set emissions reduction targets in line with science. We strongly urge Costco to join its peers in taking this crucial step to avoid the worst consequences of climate change and mitigate climate risk in line with investor expectations." 
Shareholder activism as a lever for ESG performance
Shareholder activists leverage their stake in a company to pressure its management into certain actions. This form of activism typically relates to a business' ethical stance or integrity, but it has increasingly been used as a way to drive progress on environmental, social and governance (ESG) issues. 
According to S&P Global (NYSE:SPGI), 2021 saw a dramatic increase in shareholder activism on ESG concerns. This trend is expected to accelerate over the coming years, making poor ESG performance one of the main criteria that could see companies marked as potential targets for activist campaigns.  
Ernst & Young echoes these conclusions with its finding that the number of ESG-related shareholder activism campaigns had almost doubled between 2021 and 2022. The consultancy suggests that this is partially due to the tightening of government regulations, such as the introduction of mandatory disclosures, which has given ESG campaigns a more solid basis for how their concerns could translate into shareholder value.  
This connection between regulatory risks and ESG performance has helped to attract the support of investors that may not previously have supported activist demands, including institutional investors and private equity firms. Indeed, as a larger number of investors have begun to prioritise their exposure to ESG risks, shareholder activism has come to be seen as a driver of better performance rather than as the hostile action it was previously perceived.  
Activist proposals are gaining results
With the growing support of wider shareholders, shareholder activists are improving their rate of success. An analysis of 726 companies targeted by investor activists between January 2020 and September 2021 reveals that 13% of the campaigns launched in 2021 had achieved their desired outcomes in comparison to 11% of those from the previous year.  
For social and political proposals, majority shareholder support was up by 10%, while for environmental proposals it had increased by around 17%. The success of high-profile cases has also led to an increasing number of activist campaigns against larger companies who have typically been considered 'unbeatable'. 
Impact-focused investment firm Engine No.1, for example, made the headlines with its landmark action against ExxonMobil (NYSE:XOM). Although the shareholder activists owned just a minimal stake in the company, they were able to gain the support of BlackRock (NYSE:BLK), Vanguard Group and State Street Corporation (NYSE:STT) in demanding that the fossil fuels giant must accelerate its emissions reduction targets to reduce its climate-risk exposure. 
As ESG factors gain relevance amongst investors, regulators and consumers alike, businesses will be held more and more accountable for their actions. Although companies bear the responsibilities of implementation, shareholders can leverage their unique position to demand progress. As such, companies should prepare to meet rising expectations and recognise that they will no longer be able to pass under the radar.