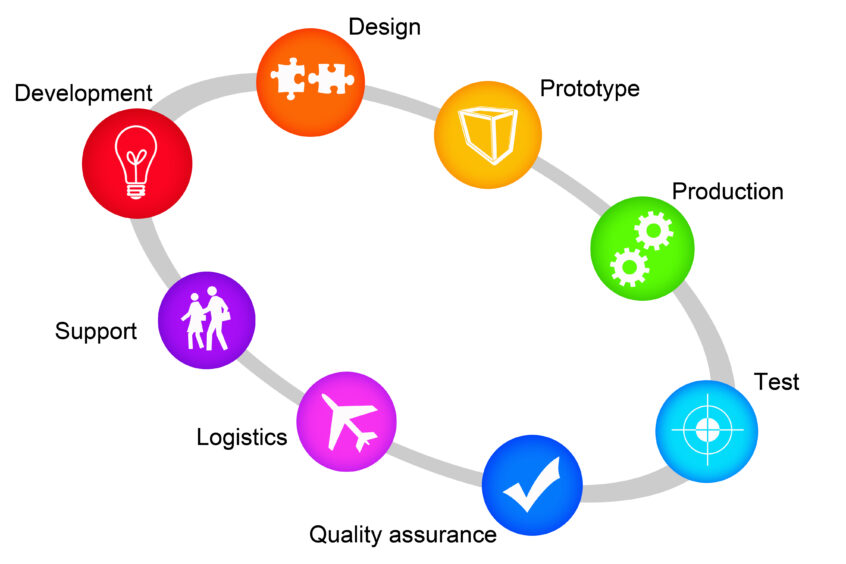 As sustainability becomes an increasing issue for the fashion industry, Swedish apparel brand Kappahl is set to deploy TrusTrace's traceability platform across its supply chain.
As changing buying patterns shift consumer demand, Kappahl is building out a traceability programme using the TrusTrace SaaS platform.
Sustainability plans don't work without the data necessary to make useful decisions
Traceability is set to become a key differentiator for fashion brands
There is an ongoing shift in the consumer market, which is showing increasing demand for greater transparency – especially with regard the supply chain and understanding the impact of their purchases. Customers want more than a label saying 'climate friendly' or 'green', they want to know where materials come from, whether suppliers support workers rights, how much water they use or how much CO2 they are connected to. In effect customers are increasingly looking to understand the life-cycle and overall footprint of products.
In February 2022 EY published a report on the trend. The EY Future Consumer Index reported 43% of global consumers want to buy more from companies that make a positive difference to society, even if these products or services cost more.
At the same time, 61% of consumers want more information on the product they purchase, as support for making more sustainable choices. The consistent point of interest to manufacturers and retails is that they say they are willing to pay more for products and services with that information.
Traceability as an enabler of sustainability
Kappahl has therefore identified traceability as a key strategic enabler for sustainable change, and a way to facilitate compliance with evolving supply chain laws and regulations. The Swedish apparel brand is to use TrusTrace's software as a service traceability platform to ensure that decision-useful data is available across its supply chain.
TrusTrace already provides over 40 global fashion and retail brands with verified data in real-time, as materials and finished goods move through the supply chain. Founded in 1953 in Gothenburg, Sweden, the Kappahl Group is a leading fashion chain in the Nordics, with around 360 Kappahl and Newbie stores in Sweden, Norway, Finland, Poland and the UK, and online in more than 16 markets throughout Europe.
Over 75% of Kappahl products are labelled as 'more sustainable' but without understanding impact at every step this is a term open to wide interpretation. Kappahl's goal is for 100% to be made of more sustainable materials by 2025 and Kappahl's overall climate goal is to halve its value chain's climate emissions by 2030.
Regulatory requirements increases importance of traceability
Supply chain risk to day means being aware of the potential for the disruption of supply chains but it also requires companies to stay on top of increasing global environmental and supply chain regulation.
The agreement will provide the Kappahl with infrastructure that facilitates compliance with both current and forthcoming supply chain regulations. Through its open architecture, the TrusTrace platform integrates  with retailer, manufacturer and supplier systems, as well as other third-parties, such as certification agencies, lifecycle datasets and other sustainability solution providers.
TrusTrace CEO and Co-Founder Shameek Ghosh said: "We're thrilled that they selected TrusTrace as the framework to promote data-driven, sustainable action. Kappahl will be able to leverage robust supply chain data insights to enable responsible sourcing and adhere to laws such as the Norwegian Transparency Act and the upcoming EU Strategy for Sustainable and Circular Textiles."
Traceability underpins effective sustainable operations
Supply chain traceability allows a company to track products from the original source of material, through manufacturing to consumer end use. It connects all the points in the supply chain together and, done right, keeps a brand informed about every stage of the process building transparency both internally and externally.
What it does is enable brands to know at any time which companies, products and processes make up their supply chain, how they relate to each other and how they are performing across a range of different metrics.
It's important to remember however that traceability is not simply important in terms of sustainability transparency. In many ways it is being posititioned as the next big revolution in supply chain management.
In 2021 management consultants Bain argued that traceability will play a critical role in improving efficiency and competitiveness, as well as building overall resilience. The traditional just-in-time linear model is no longer fit for purpose in an increasingly volatile environment. Whether that volatility is driven by conflict, climate change, inflation, or rapidly changing consumer demand successful companies of the future will be flexible and transparency and built around increasingly circular models.
For the later to happen, there needs to be far greater depth of understanding of exactly what is happening at every stage of the product life cycle, allowing the possibility of intervention and redirection. Supply chain traceability is a fundamental requirement of such a shift in business practice.
Traceability as a competitive advantage in the fashion industry
Certainly traceability can provide a competitive advantage in the fashion industry, helping to manage costs driven by increasing regulation around emissions, water, waste, producer responsibility and more.
In addition to adhering to regulations however, Kappahl is expecting to leverage the TrusTrace platform to enable more data-based decision-making to drive sustainability in day-to-day operations, as well as to equip consumers to move towards more sustainable consumption. This will be achieved through communicating the impact of their products, allowing customers to shop according to their values and make more informed purchasing decisions.
Sandra Roos, VP Sustainability at Kappahl said: "For Kappahl, it is important to be a transparent company. Our customer must receive as detailed information as possible in order to quickly know what it is they have bought, and knowing where and how the garment is made also raises its value.
"There is a lot of work behind each finished garment, the manufacturing process is long and involves many people – something perhaps not everyone is aware of. With TrusTrace, we get the tools to efficiently manage sustainability data for the approximately 40 million garments that are sold every year. Sustainability data can be presented for an overall picture of the garment's values, which can then be communicated to customers in a simple and accessible way," she continued.