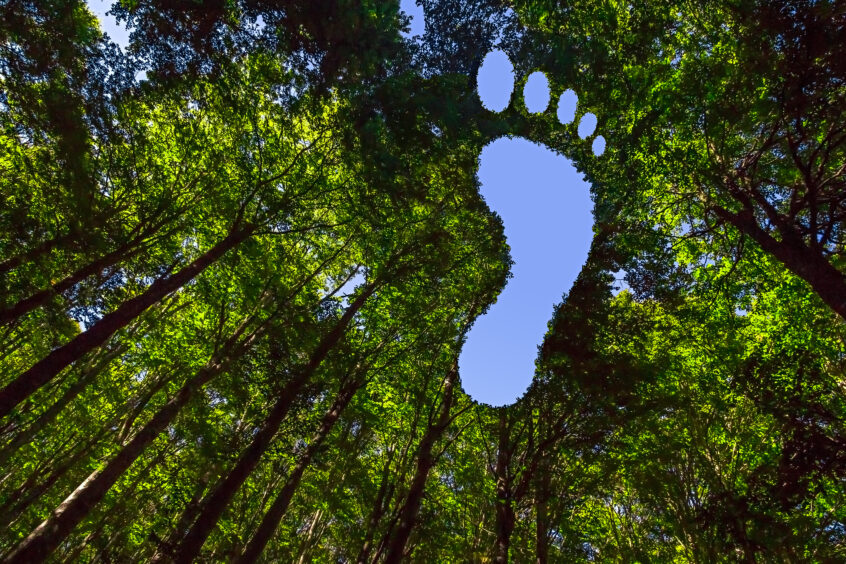 Vaayu's automated carbon footprinting software will provide Klarna's 150 million global shoppers with an upgraded CO2 tracker, providing in-depth product carbon footprinting for over 50 million fashion products.
Online part payment giant Klarna is launching carbon footprinting for 50m fashion products.
Estimates of the fashion industry's share of global emissions vary, from 2% (WRI 2021), 4.8% (GFA, 2017), 8% (Quantis, 2018), and up to 10% (UNEP).
There is massive uncertainty around the impact of fashion, due to unreliable data, lack of industry transparency, and a scarcity of peer-reviewed scientific research but consumers are increasingly demanding relevant information.
 Klarna, one of the leading global providers of online part payment plans, has partnered with climate tech start up Vaayu to provide shoppers with granular carbon footprinting for over 50 million fashion items, giving them more accurate insights on their environmental impact. This is an increasingly important concern for many shoppers, especially Generation Z, who are interested in being the necessary information that can help them make more conscious purchasing decisions.
Using Vaayu's technology, Klarna's upgraded CO2e tracker automatically calculates carbon emissions for fashion purchases on a product-level in real-time. Namrata Sandhu CEO & Co-founder Vaayu said: "The world is currently at an inflection point. Climate change is the biggest threat our planet faces and we need to address it with the urgent action it requires. But to make an impact, both retailers and consumers alike need to have access to better carbon data. "
How does the automated footprinting software work?
Vaayu's software uses a proprietary machine learning technology building on activity-based Life Cycle Assessment (LCA) data, essentially a carbon modelling engine using the latest conversion factors to give an up to date assessment of the overall emissions of a particular product.
It draw insights from production, sales and logistics to provide retailers with granular insights into their entire supply chain using its proprietary database of more than 600,000 data points. Vaayu is empowering retailers to lower emissions and collectively reduce 1 gigaton of carbon emissions by 2030.
This enables the software to provide users with an enhanced breakdown of a product's CO₂ emissions along different stages of its lifecycle. These stages include everything from raw material extraction and processing to product assembly and delivery to the end user. That service is now being provided to all of Klarna's 150 million consumers, helping them to develop a deeper understanding and sensitivity for their shopping choices.
Fast fashion is increasingly coming under fire for sustainability impact
As consumers increasingly become aware of the impact of their own purchasing decisions, fast fashion is becoming a particular target for action because of its impact.  According to the latest analysis from the Hot or Cool Institute, Unfit, Unfair, Unfashionable the fashion sector is on the way to doubling its emissions of climate-damaging gasses by 2030, and it could uptake over a quarter of the world's carbon budget by 2050 (based on a 2-degree scenario, not the 1.5 the world is currently aiming for).
If no action is taken towards decarbonisation, the fashion sector will be emitting around 2.7 billion tonnes of CO2e in 2030. The non-profit circular economy think tank the Ellen Macarthur Foundation estimates that "every second, the equivalent of a rubbish truck load of clothes is burnt or buried in landfill", significantly impacting the climate and reducing resilience by disrupting biodiversity, degrading soil quality, and increasing air and water pollution.
Clothes waste is only one part of the problem. The United Nations Environment Programme (UNEP) estimates that the fashion industry alone uses up enough water to meet the consumption of five million people. At the same time there is increasing concern about the social impact of the fashion industry, as companies are being taken to task regarding the exploitation of workers within the supply chain.
Part of the problem is structural because the industry is designed for rapid exploitation of ideas and materials, and there is little consideration of how to deal with the results of rapid product turnover. According to McKinsey, the production of clothing is much faster than the technology needed to reuse or recycle the materials, with 3 out of 5 garments ending up in landfill or incinerated each year.
The industry is ripe for a circular economy approach but, due to the nature of dyes and textiles, it can prove extremely difficult to recycle fashion items. That is one of the reasons that it is becoming so important to provide data on the impact of individual products.
Consumer demand is driving the provision of environmental data for products
Klarna's latest Shopping Pulse survey showed the increasing importance of sustainability in purchasing decisions, especially in the fashion category.
Globally, 58% of shoppers want to receive information on the environmental impact of the product they buy, such as whether items are made from sustainable materials and their CO₂ footprint.
While 22% consider the environmental impact of delivery options when shopping online and 34% of consumers say it's important that brands and retailers act in an environmentally sustainable way.
Salah Said, Head of Sustainability at Klarna, said: "The data couldn't be clearer – more and more shoppers demand transparency into the environmental impact of their purchases. But in order for consumers to make considered choices, they require unbiased and reliable information that they can understand.
She added: "By feeding Vaayu's rich and granular data into our CO2e tracker, we give shoppers even deeper and clearer insights into the CO2e footprint of their purchases, empowering them to vote with their wallets and enact real change. "
The fact that Klarna has decided that implementing carbon footprint product data for its customers is a commercially viable decision says a great deal about the speed at which consumer demand is affecting the fashion industry on sustainability.