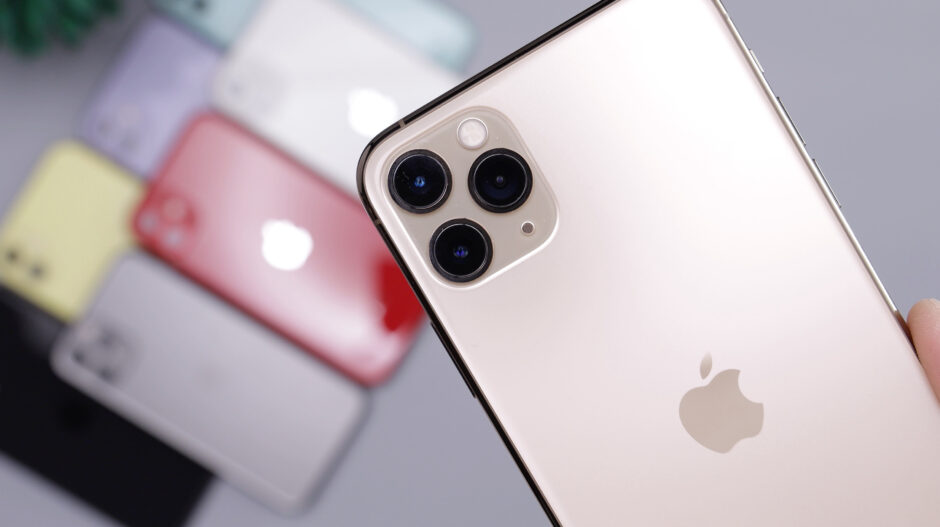 The HOP association, a French environmental organisation that campaigns against planned obsolescence, has filed a lawsuit against Apple (NASDAQ:APPL) for allegedly obstructing consumers' ability to repair their devices. 
The complaint calls Apple out on its use of 'serialisation', a practice that allows manufacturers to prevent private or non-approved individuals from successfully repairing electronic devices.

 

Allowing consumers to repair their devices can reduce the environmental impacts of device manufacturing and e-waste, but governments around the world are yet to enshrine it into law.

 

Once there are more stringent legislations on circular design and the right to repair, tech companies will face increasing exposure to legal and reputational risks.

 
The HOP Association has filed a complaint with France's Public Prosecutor, accusing Apple of planned obsolescence and obstruction of repair. Given the technology giant's outspoken position on sustainability, the Association has also alleged that Apple has been misleading consumers by failing to provide clear information on its commercial practices. 
"At a time when Apple prides itself on environmental initiatives, our role is to reveal the scandalous waste it organizes in practice," said HOP co-founder Laëtitia Vasseur.  
Fellow co-founder Samuel Sauvage added: "If Apple wants to obstruct independent repair and the development of reconditioning, justice must stand in the way of these anachronistic, irresponsible and illegal practices." 
What has Apple been accused of?
The lawsuit specifically targets Apple's use of a practice known as 'serialisation', through which the serial numbers of components such as batteries, screens or cameras are paired with those of the device within which they were initially installed. If these components are then replaced during item repairs, the device's operating system no longer recognises their serial number, and will therefore remain faulty. 
According to the HOP Association, Apple's serialisation has reached the extent that devices often remain faulty, even if repaired with Apple-made parts that are perfectly identical to those they replace.  
Even when the device initially appears to be fixed, errors can be triggered during subsequent software updates. To give an example, the HOP Association cited a recent case of a repaired iPhone touchscreen becoming unusable after the iOS 16 update. Although a simple return to the previous iOS 15 would have fixed the issue, Apple refused to allow it and instead blamed the issue on the installation of an externally manufactured part. 
The complaint against Apple comprises almost 60 pages of similar examples. It raises several charges, including the use of misleading commercial practices and offences assimilated to planned obsolescence. 
On the former, the HOP Association claims that Apple has failed to adequately inform its customers that their devices cannot be repaired independently. On the latter, it draws on France's Anti-Waste Law for a Circular Economy (2020), which makes it illegal to obstruct external repairs or reconditioning. 
What is planned obsolescence, and why does it matter?
Planned obsolescence involves deliberately designing products to have an artificially shortened lifespan, thereby forcing consumers to replace them prematurely. This includes the perceived obsolescence of continuously issuing updated products, thereby convincing consumers that their version is sub-optimal, and the genuine obsolescence of easily broken products that cannot be repaired. 
These practices have emerged as a powerful driver of global consumption, generating inflated profits for the companies involved and increasing the demand for new items to be produced. This raises significant concerns, as intensive production contributes to a range of environmental issues. 
For example, research suggests that the manufacturing process accounts for up to 95% of the greenhouse gas emissions associated with mobile phones. Apple itself has previously acknowledged that the vast majority of its total emissions stem from its manufacturing operations, but has so far chosen to address the issue by encouraging its suppliers to expand their use of renewable energy and investing in carbon removal projects. 
There is also the issue of the waste generated by electronic devices upon their disposal. Electronic waste contains heavy metals and hazardous chemicals that can leach into the environment, polluting local ecosystems and impacting human health. 
According to the World Economic Forum, over 50 million tonnes of electronic waste is produced globally each year. This figure is projected to more than double in the coming decades to reach a staggering 120 million tonnes by 2050. By causing electronic devices to be disposed of sooner and more frequently than is necessary, planned obsolescence is a significant driver of this emerging waste crisis. 
As such, device repair or reconditioning is beginning to gain traction as an environmentally friendly solution. Indeed, the UN Environment Programme's recent recommendations on how the industrial sector can align itself with the 1.5°C goal of the Paris Agreement include designing long-lived, repairable products and encouraging consumers to engage with repair services. 
New regulations will increase the legal risks of planned obsolescence
Planned obsolescence remains widespread due to a lack of corporate transparency enabled by insufficient regulation. Although there has been a number of successful legal cases filed against mobile phone producers for their use of such strategies, these have typically relied on less specific legislation under private law. This lack of specificity can set many cases up for failure, and allows those that are eventually penalised to continue their practices after paying a relatively minor fine. 
In 2015, France became the first country in the world to introduce a legal ban on planned obsolescence. Its 2020 adoption of the Anti-Waste Law for a Circular Economy continued its leadership as it became the first jurisdiction to introduce a mandatory repairability index on electronic and electric products, such as smartphones, laptops, washing machines, and televisions. 
Governments around the world are beginning to follow suit, with the European Commission currently working to enshrine consumers' right to repair into law. In the US, meanwhile, President Joe Biden has issued an executive order that requires the Federal Trade Commission to begin drafting its own right to repair legislation. As of 2021, more than half of the nation's states already had local regulations pending. 
As more jurisdictions begin to follow France's early example, planned obsolescence will increasingly be recognised as posing a legal and reputational risk to companies that continue to include it within their strategy. This is likely to serve as a useful incentive in ensuring that such practices are discontinued, with the HOP Association's legal action against Apple providing electronics manufacturers with an early warning of what is to come.