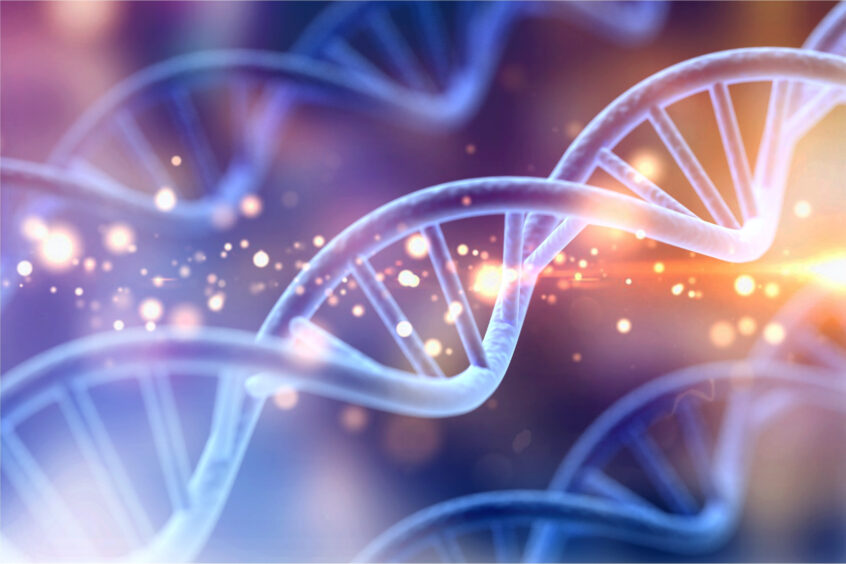 NatureMetrics, which describes itself as 'the global nature intelligence technology company' has announced the launch of a subscription service which it describes as a breakthrough in understanding and managing impacts on nature.
eDNA sampling could provide a breakthrough in understanding and managing our impact on nature.
Reliably tracking biodiversity impacts of human activity could transform the way projects are measured and valued.
Delays on setting biodiversity targets have partly been due to lack of measurable data but as this changes, so does that need for concrete action to protection nature.
Kat Bruce, Founder of NatureMetrics said: "The vast complexity of nature has made it almost impossible to set actionable goals and targets. eDNA technology is genuinely transformative in this regard, enabling biodiversity to be routinely monitored at large scales. Now our new platform brings eDNA data to life, translating complex datasets into clear, simple trends and insights that drive effective actions to improve outcomes for nature."
The performance data, which appears on a digital dashboard for subscribers, is fuelled by NatureMetrics' environmental DNA technology, which has already detected over 3,200 endangered and protected species across 85+ countries in the last year alone. The new platform has been launched providing simple, standardised metrics to track and report on site-based nature impacts. That means that new, more accessible, insights will make nature impact data easy to understand for multiple stakeholders across any organisation.
What is eDNA and how does it help measure nature performance?
The company has standardised and scaled eDNA technology, which captures tiny traces of all species, across the whole web of life, from bacteria to blue whales, to provide an accurate understanding of the state of nature within site-based assets.  It could end up providing simple metrics to track and report on site-based nature progress in a simple, standardised way.
All living things leave traces of their DNA in the environment. Fish leave a trail of DNA in the water as they swim, and this DNA comes from their mucus, scales and even faeces. Mammals shed DNA into the environment too, from pieces of hair, cells, skin and faeces. Birds, humans, insects, amphibians, reptiles and all other living things do the same. The environment is one big soup of environmental DNA (eDNA) and it is easy to collect this eDNA from rivers, ponds, oceans, forests and more.
What this means is that NatureMetric's approach can support biodiversity surveys at scale by providing the tools for simple DNA collection from project sites, which can then be sent back to the company for analysis, The data generated is then assessed with data science tools and visualisation, making it accessible and reportable through simple metrics.
When developing a new site therefore, biodiversity data can be gathered and assessed, especially when comparing baseline study data with post construction data. This is an important part of mitigating the impacts of these structures on the natural environment. This is set to become an increasingly critical requirement for corporate developments, with biodiversity and nature risk rising up the corporate agenda.
Alongside understanding the changing state of a single or group of sites, needed to make resourcing decisions at the executive level, it can also provide insights into the drivers of change at site management level.
Through comparing management regimes, it could drive adaptive management and enable real change on the ground – whether that is minimising risks and impacts or increasing returns on natural capital investments.
NatureMetrics' eDNA kits have to date been used in over 80 countries. The methods have been scientifically validated and anyone can collect a sample. The sampling kits have been designed to be quick and easy to use for existing staff or contractors on the ground, and minimal training is required. The kits are non-invasive, and sampling can be done in as little as 15 minutes.
Turning metrics into decision-useful data
According to Kat Bruce the new service will enable businesses to make critical decisions regarding their natural capital approach, from risk analysis and investment assessments to management and mitigation strategy.
The technology powering the platform has already been proven over six years of serving global customers including early adopters, such as WWF and Anglo American, enabling them to derive crucial insights to inform important decisions for their organisations.
Warwick Mostert, Principal Biodiversity at Anglo American, said: "NatureMetrics' new measurement service is transformative in how we make decisions on our natural capital. Over the last two years, the data from their eDNA technology has changed the way we understand our impact on nature, allowing us to ensure we're making the right decisions to meet our strict environmental targets. Having robust and simple metrics on biodiversity at our fingertips will play a fundamental role in meeting the new biodiversity frameworks announced at COP15."
The growing importance of understanding nature and biodiversity risk
Nature provides critical life support functions, from the provision of fresh air from plants to food crops from healthy soils and pollination – all economic function is dependent on the provision of such nature services. According to analysis from the World Economic Forum (WEF) $44 trillion of economic value generation – over half the world's total GDP – is moderately or highly dependent on nature and its services and, as a result, exposed to risks from nature loss. Construction ($4 trillion), agriculture ($2.5 trillion) and food and beverages ($1.4 trillion) are the three largest industries that depend most on nature.
Unlike the net zero targets for Climate Change however, nature has not yet been subject to a global goal which is clear and easy to measure, partly because the technology and data to support such targets has not existed until now. NatureMetrics has said that it hopes to change that and that it why it launched its new monitoring service with a message of hope for leaders at COP15.
"Nature Risk is moving up company agendas fast but many of our members are concerned about the lack of robust data to drive decision-making. It's really encouraging to see new solutions coming to market which will enable nature-related financial risks and opportunities to be better assessed and reported from the site level up and ultimately enable TNFD members to access performance metrics of their assets, suppliers or portfolio companies", said James d'Ath, Technical Lead Data and Analytics, Taskforce on Nature-related Financial Disclosures (TNFD).