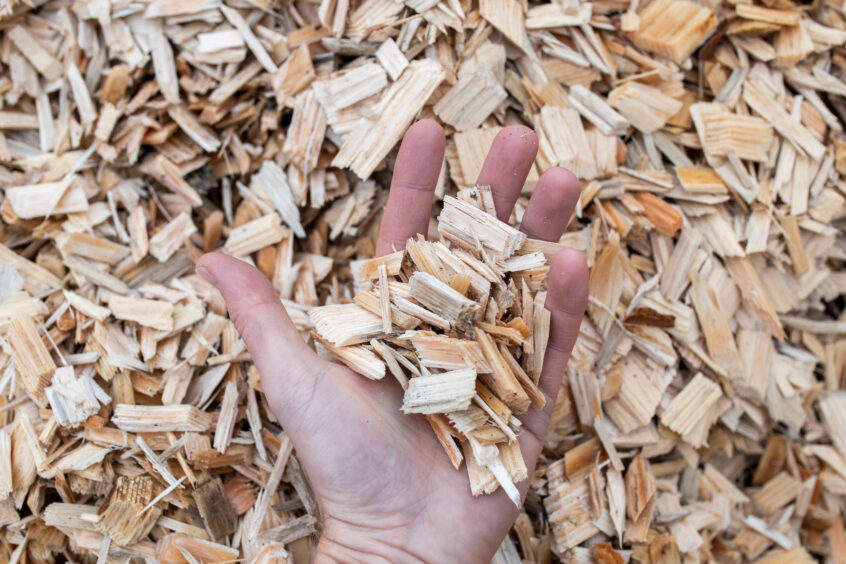 Environmental campaign group Biofuelwatch has called for a full investigation into Drax Group's (LON:DRX) receipt of government subsidies intended for renewable projects. It comes amid allegations that the wood for its biomass power station in Yorkshire is being sourced from primary forests.
Biofuelwatch has sent legal letters to Ofgem and the Low Carbon Contracts Company Ltd (LCCC) to demand an investigation into Drax's receipts of government subsidies.
The energy group allegedly sources some wood for its biomass power station from primary forests, even though it is deemed renewable energy.
It comes as yet another example of how unsustainable corporate practices, whether alleged or confirmed, can lead to litigation risk.
What is Drax facing?
Biofuelwatch has sent legal letters to Ofgem and the LCCC, asking them to investigate their allocation of subsidies to Drax. Ofgem administers the UK's renewables obligation scheme, and LCCC is designated by the government as the counterparty in contracts with renewable energy generators under the Contracts for Difference scheme.
Biofuelwatch is represented by Tom Short and Ricardo Gama with Julia Eriksen of Leigh Day. It started legal action after an investigation by BBC Panorama revealed that Drax's power station in Yorkshire uses wood coming from primary forests in Canada.
The Panorama allegations were backed by Canadian NGO Conservation North, which conducted further field investigations. The company, which has received £6bn in green energy subsidies over the years, claims to use only sawdust and waste wood for the Yorkshire plant. 
According to Biofuelwatch, the allegations indicate that Drax may be in breach of its obligations to the LCCC and Ofgem, and that the public authorities have failed to properly assess compliance with the sustainability criteria. It said that regulatory requirements, which are intended to ensure that burning wood to generate electricity is sustainable, have not been met by Drax.
The letters call on Ofgem and LCCC to conduct a complete and transparent investigation into the allegations made by Panorama and to provide Biofuelwatch with the information provided by Drax to satisfy subsidy schemes.
Senior associate Gama said: "Biofuelwatch believes that the burning of wood for fuel is incompatible with the UK's climate commitments even if the wood meets the UK's biomass sustainability standards, and that the government should therefore end subsidies for energy produced from this source."
He added: "Biofuelwatch hopes that Ofgem and the LCCC will take urgent steps to investigate the issue to make sure that public money is only spent on truly renewable electricity generation."
Drax was contacted for comment.
MPs and other environmental groups share concern
Concerns over Drax's use of wood coming from British Columbia were also raised in the House of Commons earlier in December 2022, the BBC reported. Some MPs said that the sourcing may have fallen outside of regulations.
Indeed, former business secretary Kwasi Kwarteng had already said in August 2022 that sourcing wood pellets from Louisiana was not sustainable. Shipping the material from the US had "a huge cost financially and environmentally . . . [it] doesn't make any sense to me at all," he was reported as saying by the Financial Times.
Meanwhile, the non-profit think tank Ember estimated in a March 2022 analysis that subsidies to Drax added £11.60 to the average household energy bill. Drax earned £893m in government subsidies in 2021 for burning forest biomass, posting an operating profit of £197 million and hiking the dividend to shareholders in the same period.
Does biomass count as a renewable energy source?
The UK considers biomass as carbon neutral. In 2016 it introduced sustainability criteria so that companies in the sector could receive renewable energy subsidies. Environmental groups, including Biofuelwatch, have criticised this approach as they argue these standards are not a credible tool for addressing the climate impacts of burning wood, nor the wider impacts of creating more demand for wood from forests.
Biofuelwatch said in 2016 that the biomass standards are ineffective and contradict the principles of the UK Bioenergy Strategy 2012, as well as evidence about biomass greenhouse gas emissions contained in various peer-reviewed studies. It said that "ending subsidies for biomass electricity is the only feasible way of avoiding high carbon emissions and forest destruction due to the UK demand for bioenergy".
This has been echoed by the Climate Change Committee, a public body advising the UK government, which recommended that the country stops using biomass to generate power without carbon capture and storage technology. The share of biomass in Britain's electricity mix, however, increased to 12.8% in 2021 from 11.6% in 2019.
The rise of litigation risk linked to environmental issues
The potential investigation into Drax shows how the increased sentiment towards the environment brings litigation risk to companies allegedly carrying out unsustainable practices. Biofuelwatch's letters come days after Apple (NASDAQ:APPL) was sued by French environmental organisation HOP for allegedly impeding consumers from repairing their devices. 
Biomass has already been at the centre of climate litigation. In July 2021, Biofuelwatch wrote a letter before action to the Department of Business Energy and Industrial Strategy, questioning the lawfulness of the government's decision to sign a deal with MGT Teesside for a biomass power plant. The plant is now under construction.
In September 2022, a group of NGOs filed legal action against the EU for including forest biomass under the Sustainable Taxonomy. They argued that the decision was not based on scientific evidence, it failed to mitigate climate change and, in fact, caused significant harm to the environment.
As protests against biomass projects and favourable regulations continue, campaigners hope for a shift towards other sources of energy, such as wind and solar. 
Almuth Ernsting, co-director of Biofuelwatch, said: "Biomass sustainability standards are an inherently flawed approach because they can address neither the climate impacts of burning trees, nor the effect that a vastly increased demand for wood has on forests. Nonetheless, it is galling to see that the extremely weak standards which the UK government keeps citing as an excuse for handing billions of pounds in subsidies to Drax over the years do not even appear to be enforced in any way."