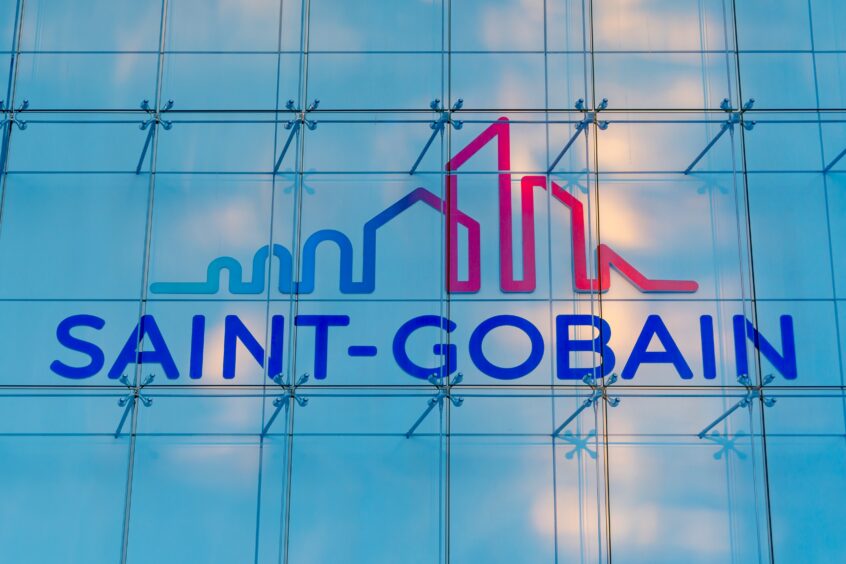 Materials manufacturer Saint-Gobain (XPAR:SGO) has doubled down on its commitment to the development of a circular economy. Its new recycling project will turn wasted windscreen glass into buildings insulation. 
Wasted windscreens from Saint-Gobain's automotive glass division will be recycled into fibreglass building insulation, to be sold by another of its subsidiaries.

The project will displace the emissions-intensive glass manufacturing process, which relies heavily on the burning of fossil fuels.

 

Creating saleable products from recycled materials will be critical in driving the transition to a net zero economy.

 
Saint-Gobain North America, through its automotive glass division Saint-Gobain Sekurit and its building products subsidiary CertainTeed Insulation, has launched a closed-loop glass recycling project in California. It will involve transforming the wasted glass from automotive windscreens into fibreglass building insulation. 
"As we work to make the world a better home, it is important that we all think outside the box and develop innovative approaches to achieve our sustainability goals," said Mark Rayfield, president and chief executive of both Saint-Gobain North America and CertainTeed.  
"I congratulate our facilities in Garden Grove and Chowchilla, California for creating a true, first-of-its-kind circular economy program that will be a model for others and will ensure the glass we use in our production is recycled and reused within our company, reducing our environmental footprint," he added. 
Saint-Gobain doubles down on sustainability initiatives
The glass recycling project comes as part of Saint-Gobain's extensive sustainability strategy. The firm has committed to reaching net zero by 2050, and has already introduced a number of measures ranging from the development of low-carbon cement products to its expanded use of renewable energy. 
Its efforts to contribute to the development of a circular economy are centred around its targets for reducing waste and increasing its use of recycled materials. To date, the company has invested in a series of reclamation, recycling and heat recovery projects with a particular focus on its gypsum facilities. 
Through its latest initiative, wasted glass from automotive windscreens will be collected from Saint-Gobain Sekurit's facility in Garden Grove, California. It will then be recycled in partnership with Shark Solutions, a Denmark-headquartered waste management specialist, with the resulting material being delivered to CertainTeed for incorporation into its range of fibreglass insulation products. 
Reducing the need for emissions-intensive glass production
Conventional glass production is an extremely energy-intensive process. If produced from virgin materials rather than recycled glass, its first step involves the extraction of natural quartz sandstone. This is then broken up by heavy machinery to produce a coarse grain, with further processing to turn it into finer sand. The sand must then undergo mechanical purification, before being transported for its intended application. 
The next step, which is applied to both virgin and recycled materials, is the melting stage. Most glass manufacturers use combustion or direct electrical heating systems, which typically rely on the burning of fossil fuels.  
Throughout the process, estimates suggest that around 16.9 megajoules of wasted heat and 0.57 kg of CO2 emissions are generated per kilogram of sheet glass produced. The container and flat glass industries, which represent around 80% of total worldwide glass production, emit over 60 megatons of CO2 per year.  
Similar techniques are used to produce all sorts of glass, whether the flat sheets of automotive windscreens or the fibreglass used to insulate buildings. This means that, despite the considerable energy and carbon-saving benefits of fibreglass insulation, it is not without its climate consequences.  
Although research suggests that the emissions saved by installing fibreglass insulation can quickly outweigh those generated during its manufacturing process, there is no doubt that its benefits could be significantly extended by eliminating the need for new production altogether. 
With existing technology, glass can be infinitely recycled. As such, there is a clear opportunity to address the glass industry's emissions as a 'low-hanging fruit' in the global transition to net zero. Despite the estimated 100 million tons of glass that are disposed of each year, however, the worldwide recycling rate stands at just 26%. This is primarily due to economic limitations, with landfill often being chosen as a cheaper yet less sustainable alternative. 
Circular markets offer a long-term solution
In addition to glass recycling, there have been several attempts to decarbonise the glass production process itself. These have included making improvements in energy efficiency, installing heat recovery or carbon capture technology and upgrading furnaces to be powered by bioenergy. 
Just recently, glass manufacturer Encirc partnered with Diageo (LSE:DGED), a multinational beverage firm, to develop a hydrogen-powered furnace that the companies say could reduce carbon emissions by up to 90%. Research suggests, however, that although these nascent technologies could provide energy and emissions savings in the short term, their adoption at a commercial scale is unlikely to be realised within the near future.  
Saint-Gobain's circular approach, on the other hand, could effectively close the loop of glass production. Wasted windscreen glass will be diverted from landfill and formed into a valuable product, which would otherwise be associated with its own unsustainable manufacturing process.  
Although it should be acknowledged that the prevention of waste will always be the most environmentally friendly option, its transformation into a positive economic activity provides multiple benefits. Not only will Saint-Gobain's initiative reduce its impact on the climate, it could also strengthen its appeal to sustainably-minded consumers and investors while enabling it to comply with emerging legislation.  
In doing so, the company's project could demonstrate the market potential of glass recycling and generate increased demand for recycled materials. As such, the company's efforts to turn its use of an inherently unsustainable commodity into a closed-loop revenue stream could serve as an inspirational example of the transition to a net zero economy.