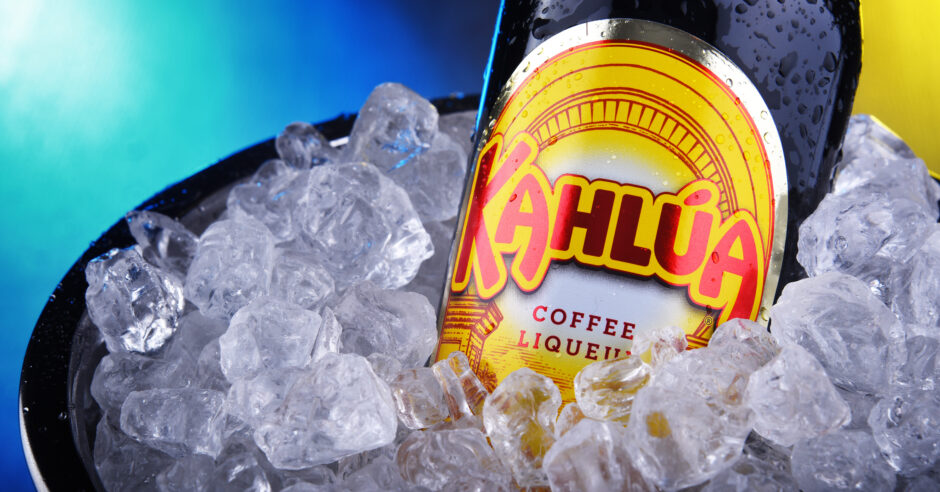 Kahlúa, a liqueur brand owned by the Pernod Ricard group (PAR:RI), now sources 100% of the coffee used in its production from farming communities that are participating in its extensive sustainability programme. 
Kahlúa has mapped each stage of its supply chain, confirming that all of the coffee it uses is now coming from farms that are participating in its three-pillared 'Coffee for Good' initiative.

 

Coffee supply chains are rife with social and environmental issues, ranging from the exacerbation of rural poverty to the carbon emissions and biodiversity loss caused by deforestation.

 

By demonstrating how social, environmental and economic priorities can be carefully balanced, Kahlúa's progress provides an inspirational model that could be adopted by other companies and industries.

 
Having conducted a thorough mapping exercise to identify any potential risk areas, Kahlúa has confirmed that 100% of the Arabica coffee that flavours its liqueur can now be traced back to farms that are participating in its 'Coffee for Good' initiative. 
The initiative was first launched in 2016 and is conducted in partnership with a local organisation in the Mexican mountains of Veracruz. It has enabled Kahlúa to build close relationships with remote farming communities, helping them to implement sustainable agricultural practices while gaining access to improved living and working conditions. 
"It's paramount that we have traceability across our coffee supply chain – not only for our own peace of mind, but it's essential that we provide the same assurances to our retail customers," said Lynne Millar, Kahlúa's director of purchasing. "Sustainability means changing, improving and investing now for the benefit of a greater and more secure future. We have helped farmers introduce techniques and farm management practices that will not only maximise yields and combat climate change but guarantee to preserve the nature and biodiversity of their surroundings."   
An influential industry plagued by social and environmental issues
With around 2.25 billion cups consumed globally each day, coffee has grown to be one of the largest internationally traded commodities, second only to petroleum. The market continues to expand at an average annual growth rate of 1.9%, and around 75% of its production is internationally exported from its producing countries.  
Coffee's position in world trade cannot be underestimated, as it highlights the industry's significant influence over the global economy and how it is impacting our planet and its people. Currently, however, coffee supply chains are proving to be an abysmal role model. 
As demand continues to rise, coffee plantations are expanding into new areas. The land-use conversion required to deliver this expansion is driving deforestation and contributing to its associated emissions, biodiversity loss and other ecological consequences.  
Furthermore, deforestation has increasingly been recognised as posing a financially material risk to the global economy. Despite these risks, estimates suggest that the expansion needed to meet global demand by 2050 would result in the conversion of an additional 10-20 million hectares of land. As the climate changes and more areas become unsuitable for growing coffee, this figure could become even larger. 
Adding to the coffee industry's challenges, around 73% of its produce is cultivated by smallholder farmers. This means that around 125 million people depend on coffee for their livelihoods, which becomes problematic when we consider the price volatility of the market.  
Coffee supply chains typically involve several intermediaries between the grower and the end consumer, leaving producers with little control over the final selling price. When this price falls, producers are plunged into poverty. Tight margins can exacerbate a number of additional issues, such as gender inequalities or the use of child labour. 
The latest publication of the Coffee Barometer, a biannual assessment of the coffee industry managed by a group of sustainability organisations, draws some damning conclusions. "The coffee sector's extractive model of production – relying on rural poverty, devalorised work and the depletion of natural resources – denies that a price has to be paid for labour and land use at origin," it says. 
"A future in which coffee production, livelihood aspirations and climate change impact are accounted for, requires radical and systemic changes in the coffee industry's business model. The transition implies a shift of focus from costs to values." 
Kahlúa's Coffee for Good initiative
Kahlúa's Coffee for Good initiative is designed to deliver this value-based approach. It is centred around the three pillars of environmental, social and economic prosperity, with the brand acknowledging that each pillar is inherently interconnected with the others. 
The first stage of implementation involves addressing the participating community's most basic needs, such as by investing in improvements to fresh water and sanitation facilities. From there, ageing or infertile coffee trees are replaced with disease-resistant plants that are more resilient to climate change. 
Farmers are given practical advice on sustainable techniques that can provide increased yields with less need for fertilisers or pesticides, while also improving biodiversity and soil health. The programme also offers courses on leadership, business development and financial management, in an effort to promote social equality across the board. 
Mindful of the need to avoid dependency on a single contract or crop type, Kahlúa refrains from buying 100% of the coffee produced by any single farmer. Instead, they help them to secure additional buyers and support them in diversifying their produce to include alternative sources of income such as vanilla, honey or bananas. 
Kahlúa monitors the initiative's performance using a range of environmental, social and economic metrics and has already achieved great success. It claims that 90% of its participants have now implemented more sustainable techniques, with 704 farmers having been trained. 
The brand says that 100% of the families it works with have been raised above the poverty line, and that 70 women have secured leadership positions within their communities. It has also achieved its target of ensuring that every family has access to safe water, with 161 tanks installed to date. 
According to Kahlúa, the Coffee for Good initiative will continue to evolve. Its next steps will involve expanding to include two additional villages and the development of a certification standard for its farmer's work. 
"We are also looking at the potential for youth scholarships at local agricultural colleges. In the past, younger generations have been quick to migrate to Mexico City to seek work but through the project's success, many younger people believe that there is a future in coffee farming after all," added Kahlúa global vice president of marketing, Craig van Niekerk. 
A model example of sustainable business
The three pillars of Kahlúa's Coffee for Good initiative are far from unique, having long been recognised as the key principles of any sustainable business activity. It is rare, however, to see them implemented with such balance in real-world operations. 
It is heartening to see that, in addition to practising these principles within its own supply chain, Kahlúa has made its approach publicly available for all to see. Included within its resources are the lessons it has learned throughout the process, providing transparent disclosure of any issues that arose. 
Rather than rushing to make bold claims towards unrealistic targets, the brand has taken its time in developing an inclusive strategy that integrates the needs of people and the planet with the continuation of its profits. In doing so, Kahlúa has created an inspirational model that could be adopted by other companies and industries to deliver a prosperous and equitable transition to a more sustainable economic system.