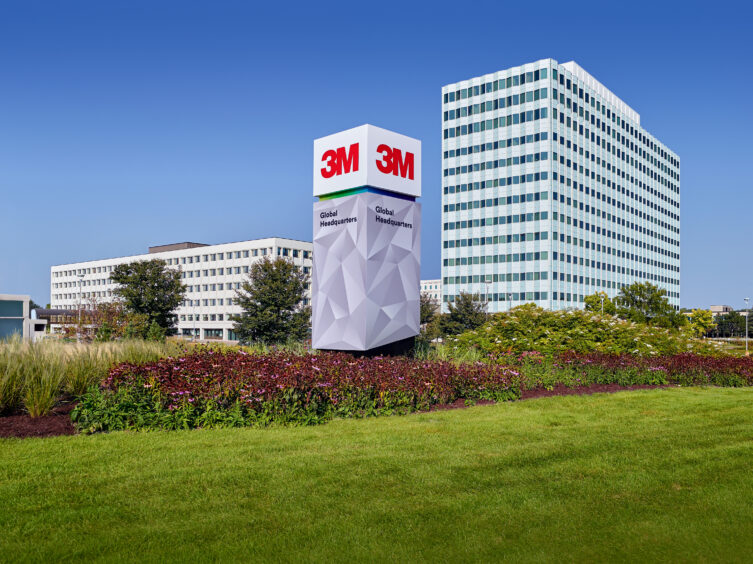 3M (NYSE:MMM) announced it will exit per- and polyfluoroalkyl substance (PFAS) manufacturing and work to discontinue the use of PFAS across its product portfolio by the end of 2025. 
US conglomerate 3M, which makes a range of products including Post-It notes and Scotch tape, plans to stop using PFAS.
These long-lasting chemicals are found in many everyday products and have been linked to negative health effects.
The announcement comes amid litigation over the use of these 'forever chemicals' and may prompt other companies to do the same.
3M to stop using PFAS
The group said it will discontinue manufacturing all fluoropolymers, fluorinated fluids, and PFAS-based additive products. It stressed it will facilitate an orderly transition for customers and intends to fulfil current contractual obligations during the transition period. It will also discontinue the use of PFAS across its product portfolio by the end of 2025, having already reduced it over the past three years through ongoing research and development.
The company makes annual net sales of manufactured PFAS of $1.3 billion with estimated profit margins of 16%. The plan is expected to cost between $1.3 billion and $2.3 billion.
3M chairman and chief executive officer Mike Roman said: "While PFAS can be safely made and used, we also see an opportunity to lead in a rapidly evolving external regulatory and business landscape to make the greatest impact for those we serve."
What are PFAS?
PFAS, also called 'forever chemicals', are widely used elements that break down very slowly. They can be found in several everyday products, such as nonstick pans, electronics and furniture, as they have unique properties including oil and water repellence, and temperature and chemical resistance. Because of their widespread use and their long-lasting nature, they have been found in the blood of people and animals, as well as in food and the environment.
Various scientific studies have linked PFAS exposure to negative health effects, including cancer, liver damage, decreased fertility, and increased risk of asthma and thyroid disease. Some of their consequences are not clear yet, because there are over 4,700 PFAS chemicals that are used in many different products, therefore they are challenging to analyse in isolation or quantify the effects of each individual chemical.
Litigation risk
3M said it "will continue to remediate PFAS and address litigation by defending ourselves in court or through negotiated resolutions, all as appropriate". The news comes weeks after the group, alongside other PFAS manufacturers, was sued by California's attorney general for clean-up costs across the state – which was only the last in a series of litigations around the 'forever chemicals' for 3M.
Attorney General Bonta alleged that these companies knew or should have known that PFAS are toxic and harmful to human health and the environment, yet continued to produce them for mass use and concealed their harms from the public. He said that they are "as ubiquitous in California as they are harmful" and that "as a result of a decades-long campaign of deception, PFAS are in our waters, our clothing, our houses, and even our bodies". 
Indeed, analysis from 2019 estimates that PFAS-related lawsuits could cost US companies between $22 billion and $40 billion. Increased litigation risk was one of the reasons cited by a group of investors managing $8 trillion in assets, when asking that companies drop these 'forever chemicals' earlier in 2022. The campaign, which included Aviva Investors (LON:AV) and Storebrand Asset Management, called for more transparency in the chemicals sector as investors have had limited visibility on harmful activities, pushing for more change and innovation in the industry.
3M said that its decision was driven by multiple factors, including "accelerating regulatory trends focused on reducing or eliminating the presence of PFAS in the environment and changing stakeholder expectations". Nonetheless, there is strong evidence of litigation risk, which could have convinced the group to take action – and may prompt some of its competitors to do the same.