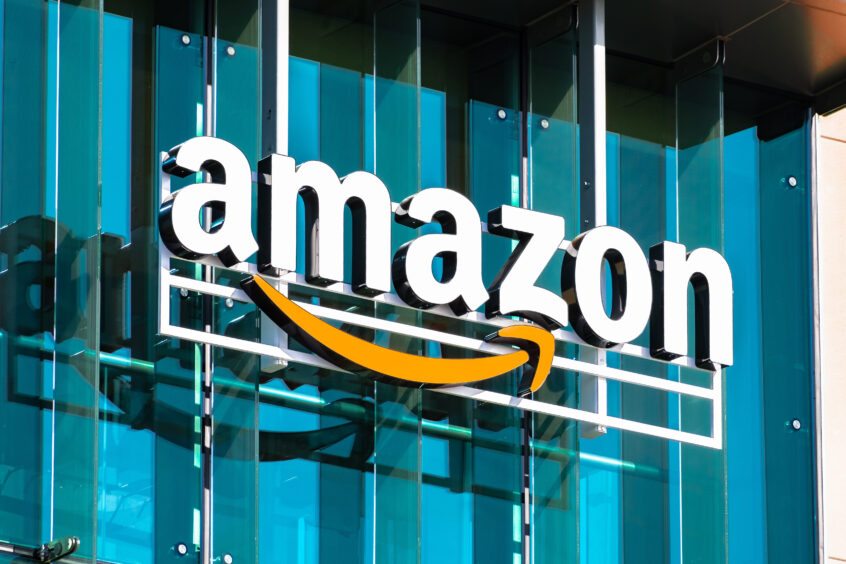 Investors Amalgamated Bank and Green Century Capital Management filed a shareholder resolution with Amazon (NASDAQ:AMZN) asking that the company discloses the emissions from its full value chain, including from all products it sells. 
Amalgamated Bank and Green Century Capital Management want Amazon to disclose its Scope 3 emissions.
Amazon is the world's largest online retailer but its full environmental impact is not fully available to the public.
Investors are becoming more focused on companies' environmental impacts and aware of climate risk.  
Activist investors push for change
The two shareholders are asking that Amazon measures and discloses the emissions from its full value chain, including from all products it sells. Amalgamated Bank is being represented by As You Sow, a non-profit foundation focused on shareholder advocacy. The resolution is expected to be voted on at Amazon's next annual general meeting in May 2023. 
"Amazon has failed to take responsibility for the vast majority of greenhouse gas emissions it enables as the world's largest online retailer," said Daniel Stewart, As You Sow's energy and climate programme manager. "As climate impacts accelerate, it is critical that Amazon work to ensure that the products it sells and the suppliers it works with are transitioning to net zero." 
Amazon's environmental targets
The retail giant has committed to achieving net zero emissions by 2040, but it only included emissions of its Amazon-branded products, which account for only 1% of product sales. This contrasts with competitors Target (NYSE:TGT) and Walmart (NYSE:WMT) disclose emissions from all their product sales and have adopted Science Based Targets initiative-approved goals for reducing their value-chain emissions.
Amazon's disclosed absolute emissions have risen around 40% since 2019, instead of being reduced in line with the Paris Agreement goals. Meanwhile the company, a huge conglomerate with global reach, posts continuous growth. In the quarter to September 2022, sales jumped 15% to $127 billion, with profits of $2.9 billion.
"Amazon's challenges in delivering on its climate commitments reflect the uphill task our economy faces in decarbonizing, but investors expect more from a company of this size and capacity," commented Ivan Frishberg, Amalgamated Bank's chief sustainability officer.
Accommodating shareholder demands
The news comes only a month after brick-and-mortar giant Costco (NASDAQ:COST) announced that it would expand its targets to include the Scope 3 emissions of its entire value chain, following shareholder pressure. The decision followed a vote earlier in 2022 whereby 70% of voting shareholders supported a proposal by Green Century Capital Management.
Alongside recognising the importance of respecting global climate and biodiversity goals, investors are becoming increasingly aware of climate risks and how they might affect companies' performances in the future. In order to make informed decisions about their investees, shareholders need to have a clear picture of their environmental impacts. 
Andrea Ranger, shareholder advocate at Green Century Capital Management, concluded: "Amazon is trying to claim a leadership spot in the corporate race to net-zero emissions but is not disclosing all of its greenhouse gas emissions, leaving investors to wonder whether Amazon is a climate risk rather than a climate leader."