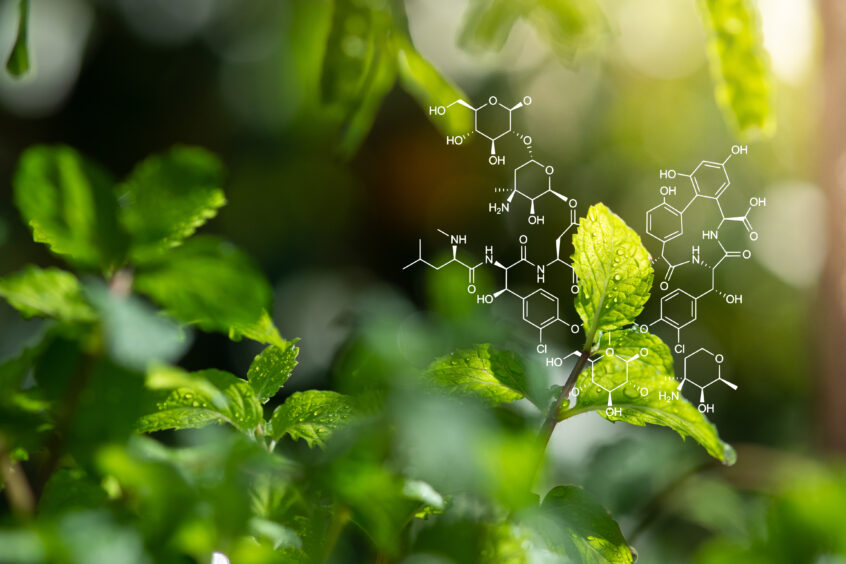 Ginkgo Bioworks (NYSE: DNA), which is building a cell programming and biosecurity platform, has launched Ginkgo Enzyme Services. Its goal is to help solve challenges for R&D teams that are developing enzymes, from the discovery of novel enzyme activity through to the optimisation of enzyme function and large scale manufacturing.
Gingko Bioworks has launched a machine learning driven biocatalyst development platform to help companies accelerate R&D efforts.
Growth in synthetic biology, green chemistry and enzyme engineering is expected to hit nearly $29 billion in 2025.
Experts predict that up to 60% of the materials and products in use today could be replaced by biotech driven replacements.
Gingko says that its new service is based on machine learning, which allows it to support more effective and rapid development. Machine learning is increasingly being used to find patterns in data that help to predict protein structures, improve enzyme stability, solubility, and function, predict substrate specificity, and guide rational protein design.
The company says that its Ginkgo Enzyme Services is powered by "ultra high throughput screening and machine learning-guided protein design, as well as optimised proprietary bacterial and fungal host strains". It is expected to enable a range of applications across pharmaceuticals and diagnostics, detergents, biofuels, food, drink and agriculture and much more.
What is enzyme engineering?
Enzyme engineering is part of the growing industry of synthetic biology. Enzymes are valuable biological catalysts used across a wide range of industries including in the production of medicines, food, materials, and more.
The term refers to a type of protein engineering, the process through which amino acid sequences are changed by manipulating genetic codes and recombining them in order to design particular proteins or enzymes.
Such approaches are already being used to create everyday items ranging from the chemicals included in plastics, household cleaning products and clothing to lab-cultivated meat, seafoods and other food ingredients.  
The use of programmed cells in producing these items displaces conventional feedstocks, such as the fossil fuels that are typically used in chemical manufacturing, and environmentally harmful practices such as livestock farming.
As such, synthetic biology enables the ongoing production of items that the global population has come to rely on, but through methods that are sustainable in the long-term. 
At the same time, the use of synthetic biological approaches means that materials can be created, or attributes improved, as needed. Such 'green chemistry' is expected to play a vital role in the shift from reliance on materials, fertilizers and other materials that are either derived from fossil fuels or which contribute significantly to global emissions. Due to their catalytic function, the amount of enzymes needed to accomplish a reaction is relatively small, yet their sustainability benefits can be significant.
These techniques often result in higher product quality and lower manufacturing costs, as well as sustainability benefits such as reduced waste or savings in the amount of energy consumed during manufacturing. One of the ongoing challenges of traditional chemical treatments is that they are not always easily controlled, and have the potential for undesirable side effects and/or waste disposal problems.
There are clear benefits to be gained with synthetic biology, but there are significant hurdles to overcome before it becomes mainstream. This is largely because enzyme customisation is often a complex, costly and laborious process that can take years of trial and error. Indeed, reports suggest that  99% of lab-tested protein designs do not meet their design specifications.
There are, however, major drivers that are propelling the market's development. Climate change, pollution and biodiversity loss are prompting governments, investors and consumers alike to seek out more sustainable products, while social concerns such as food scarcity and public health are driving the search for alternative solutions. 
In response to such emerging pressures, analysis indicates that the global market for synthetic biology could reach $28.91 billion by 2025. while McKinsey Global, meanwhile, has estimated that around 60% of the items we consume could one day be produced in cell factories.
What will Ginkgo Enzyme Services do?
Ginkgo's end-to-end Enzyme Services will support R&D leaders that are seeking to identify new enzyme activity to replace existing chemical synthesis steps or to improve enzyme specificity, activity, and stability in industrially relevant conditions. It will also be used to optimise the manufacturing of enzymes, thereby reducing the costs required to deliver the environmental benefits of sustainable production processes.
Ginkgo's suite of services covers the full end-to-end process for enzyme R&D, providing synergies between enzyme sequence, host strain, and manufacturing processes that can enable commercial success. Ginkgo Enzyme Services include: novel enzyme discovery; enzyme function and stability optimisation; access to optimised host strains for robust expression; optimised fermentation process development; and of course manufacturing scale-up, process development and tech transfer.
To date, Ginkgo has supported enzyme R&D programs across a wide range of industries, including biopharma manufacturing and discovery. Notable enzyme services projects include its breakthrough work with custom biotech developer Aldevron to improve the manufacturing efficiency of vaccinia capping enzyme, a critical reagent used in the production of mRNA vaccines, and a recently announced partnership with Merck(NYSE:MRK) to develop Biocatalysts for active pharmaceutical ingredient (API) manufacturing.
"Most R&D teams working on developing enzymes expect to need to stitch together a bunch of different services and tools, both in-house and external to make their enzymes work," said Jake Janey, PhD, a pioneer in the field of biocatalysis. "The ability for Ginkgo to guide the process all the way, providing many intermediate touchpoints with data and prototypes for development and decision making, is a great value-add."