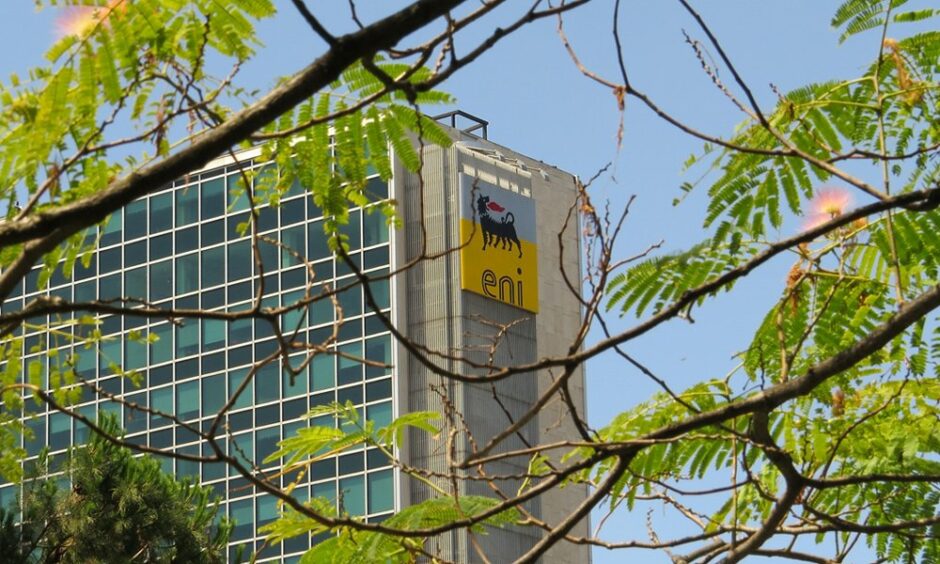 Eni (BIT:ENI) has created a sustainable mobility company to help it achieve its ambitious Scope 3 emissions reduction targets. A large part of its net zero plans, however, focuses on switching its upstream production to natural gas, which may raise questions about the validity of its targets.
Italian energy company Eni has established a new biofuel company, Eni Sustainable Mobility (ESM).
It represents the company's second strategic pillar in achieving its net zero plans.
Most of Eni's emissions reduction strategy is based on switching energy production to natural gas, which is currently considered 'sustainable' in the EU.
Addressing sustainable mobility to help reduce Scope 3 emissions
Eni's strategy to address its Scope 3 emissions includes a plan to expand its products and services via two new subsidiary companies. ESM is intended to provide biofuels to retail customers by merging existing bio-refining assets, while also targeting new projects. It comes after the company announced at its Capital Markets Day in 2022 that it was looking to double its biorefining capacity to 2 million tons per annum by 2025, and a six-fold increase to 6 million tons per annum over the next decade.
To secure feedstock for ESM's biorefining operations, Eni plans to develop a network of agro-hubs across Europe. ESM will develop bio-refining, biomethane and the sale of mobility products and services in Italy and abroad. It incorporates existing bio-refining and biomethane assets, including the Venice and Gela bio-refineries, and will oversee the development of new projects, including those at Livorno and Pengerang in Malaysia, which are currently under evaluation.
The new project will involve a network of over 5,000 sales points in Europe to market and distribute a number of energy carriers, among them hydrogen and electricity, as well as fuels of organic origin including biomethane and HVO (Hydrogenated Vegetable Oil), in addition to other mobility products such as bitumen, lubricants and fuels. These stations will also support Eni's other mobility-related services such as the Enjoy car-sharing service, food services and stores close to Eni's retail outlets.
Eni chief executive Claudio Descalzi said: "This new company will join Plenitude and become the second strategic lever supporting our energy transition pathway, which targets eliminating Scope 3 emissions. These have been the most significant part of our emissions and the most difficult to eliminate as they are generated by customers by using our products."
Establishing a multi-energy, multi-service offering to retail customers
Eni established Plenitude in 2021 to offer green electricity to its retail power customers. It targets a customer base of 15 million users and a renewable energy capacity of more than 15 GW by 2030. 
It has established an interim target of reaching 11.5 million customers by 2025, up from 10 million in 2022, generating 6 GW of renewable power, along with more than 30,000 electric vehicles charging points.
A big part of its Scope 3 emissions reduction strategy involves making a variety of alternative fuels available at its retail service stations, with a plan for ESM to target sales through its 5,000 outlets throughout Europe. 
Emissions reduction plan includes ambitious interim Scope 3 targets
Eni plans to be carbon neutral across all operations by 2050, and across Scope 1 and 2 by 2035, with an interim reduction of 40% by 2025. Scope 3 emissions are projected to be cut by 35% by 2030 and by 80% by 2050.
This will be achieved by changing the company's 'conventional business'. Over half of the emissions cuts are planned in its upstream operations, changing the mix of hydrocarbons produced, which it expects will peak in 2025, to an increase in production of natural gas to 60% by 2030, and 90% by 2040. 
A further 40% of its emissions reduction plan is from transforming midstream and downstream operations. The company said carbon capture and storage technologies will be an important part of helping it achieve this portion of its emissions reduction plan. 
The company expects to rely on offsets for less than 5% of its total emissions reduction plan across its value chain.
Switching to natural gas may raise questions about achieving net zero target 
The EU taxonomy currently classifies natural gas as a sustainable fuel, which has resulted in legal action from several climate action NGOs. Natural gas has been touted as a bridge fuel by many in the fossil fuel industry to aid in the transition to clean energy, despite its intensive generation of greenhouse gas emissions. To meet the goals of the Paris agreement, in fact, the International Energy Agency has clearly stated that no new investments should be made in coal, oil or natural gas production. 
Many climate action groups have argued that rather than serving as a bridge, natural gas has impeded the accelerated investment needed in green energy. For example, its largest use is in power generation, even though wind and solar power have become cost-competitive in many countries. 
It appears that the ability of Eni to reach its net zero targets relies on natural gas retaining its 'sustainable' status in the EU, or its development of alternative fuels to exceed the contribution of its Scope 3 emissions from fossil fuels. Questions may also be raised on a reliance on nascent carbon capture technologies to reduce midstream emissions.