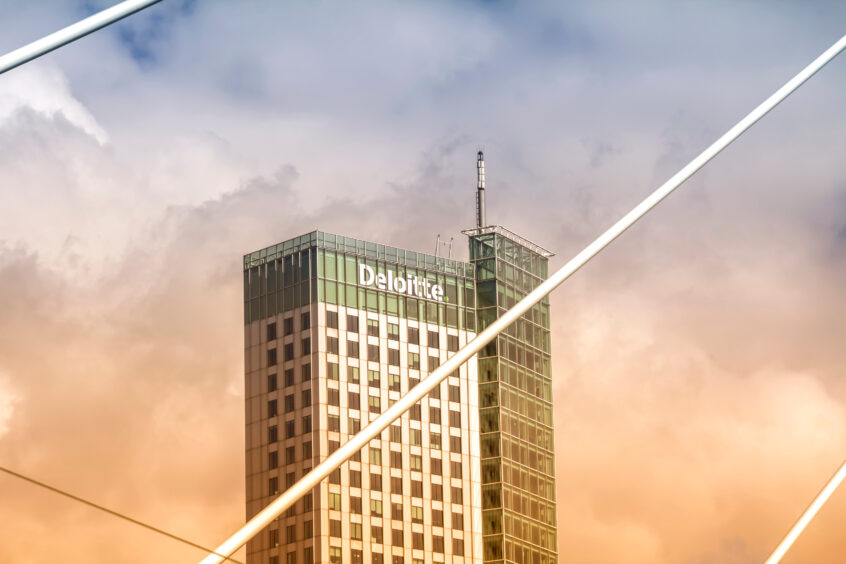 'Big Four' accountancy firm Deloitte plans to include a 'sustainable delivery' clause in client contracts to encourage sustainability in its projects.
Deloitte will add a 'Clause Zero' in client engagement letters and contracts this year.
It is part of the firm's WorldClimate plan, whereby it has made a series of sustainability pledges.
The initiative is an example of a relatively small, practical step that a company can take in making progressive change.
Working on 'Clause Zero'
The clause will encourage and support Deloitte and its clients to deliver projects in a more sustainable way, for example by opting for digital options such as virtual meetings and using online tools to make low-carbon choices when travel is required. The company said it is designed to place sustainability at the forefront of every project, from initial pursuit through to completion.
Deloitte has given employees across all business lines access to tools such as a web-based travel emissions calculator, as well as checklists for sustainable decision-making on the delivery of projects.
"As more organisations adopt net zero targets we're seeing increasing demand from our clients and our people for us to work more sustainably," said chief executive Richard Houston. "Clause Zero will help us to open a dialogue with our clients on the path to net zero and to challenge old ways of working so that – together – we can put sustainable delivery at the heart of all commercial activity."
"Our aim is to embed Clause Zero into client pitches, contracts and throughout the engagement lifecycle," he added.
Deloitte's climate commitment
The initiative is part of Deloitte's WorldClimate plan, whereby it pledged to halve business travel emissions by 2030 from 2019 levels and invest in "meaningful market solutions" for emissions that cannot be eliminated. The firm has also pledged to source 100% renewable electricity for office buildings, convert its car fleet to plug-in hybrid and electric vehicles, and ensure that more than two-thirds of suppliers have set their own science-based carbon reduction targets.
In December 2022, the UK arm joined other public and private sector organisations across Europe that have reduced office temperatures in order to reduce energy consumption. By reducing the office temperature range by 2°C, Deloitte is lowering its gas consumption, carbon emissions and supporting a reduction in demand across Europe. The money saved in December will be donated to Scope, to help support the disability charity's helpline this winter.
One step at a time
The initiative serves as an example of a relatively small but practical step to incorporate best sustainability practices in an organisation's daily activities. By approaching the workload with the related environmental impact, Deloitte is not only addressing its own emissions, but also inviting clients to consider theirs.
This can potentially create a knock-on effect on the client's own processes, even outside of the work done with Deloitte. It is important, however, to measure and quantify the changes made, in order to track progress over the years, identifying the strong and weak areas of the 'Clause Zero'. Because Deloitte's plans are not exclusively applicable to accountancy work, more companies could take inspiration from it when signing client contracts, regardless of the industry to which they belong.