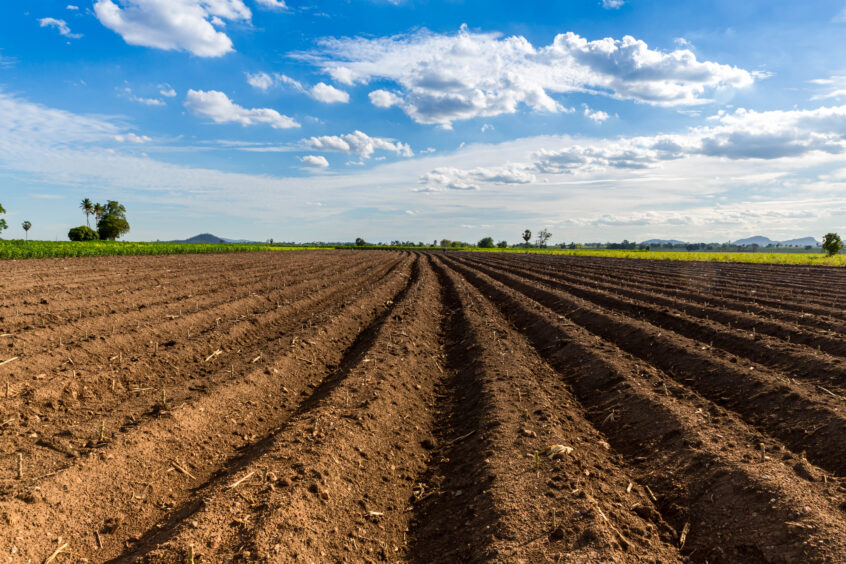 Agricultural solutions provider Terramera has formed a new subsidiary to commercialise an advanced soil analysis platform, intended to help farmers to optimise their use of fertilisers. 
Investor At One Ventures has provided $6 million in seed investment to support Terramera's launch of its majority-owned enrichAg subsidiary.

 

Soil health is a crucial factor in farm profitability, food security and environmental preservation, but most growers cannot access accurate data to optimise their practices.

 

The accuracy and accessibility of Terramera's soil analysis platform could aid the transition towards a more sustainable agricultural system.

 
Terramera will launch its new subsidiary, enrichAg, with $6 million in seed funding provided by climate tech venture capitalist At One Ventures. The startup business will extend its first seed round throughout 2023, targeting a cumulative raise of up to $15 million. 
According to Terramera, enrichAg's primary focus will be the commercialisation of its enrichSoil platform, which delivers real-time soil analysis that helps farmers to optimise their use of fertilisers and improve the health of their land. An alpha version of the product has already been launched, and the company is currently calibrating and refining its beta version. The solution will be released commercially later in 2023, initially on a limited basis but with further rollout and development planned throughout the year. 
"Soil analysis and tracking hasn't changed in decades. We have too little understanding of this critical resource. EnrichSoil changes that so we can enrich our Earth from the ground up," said Karn Manhas, Terramera's founder and chief executive. 
Real-time soil analysis with 99% accuracy
"EnrichSoil produces accurate maps of soil fertility and carbon across fields to show how healthy the soil and farm profits can become," explained Manhas. To begin using the platform, agronomists or growers simply add their details to the enrichSoil app and order a soil test. Field boundaries are uploaded as shape files, rather than manually drawn. 
Artificial intelligence, integrated with the enrichSoil software, is used to automatically determine the best locations for sampling, enabling users to save on both time and resources while securing the most accurate results. Samples are then collected from the identified spots and are digitally tracked throughout their analysis.  
Terramera uses its proprietary sensor technology to analyse a portion of each sample, with the remainder being sent to external laboratories. As the tests are completed, all results are uploaded to the enrichSoil app and displayed to the client in the form of a heat map. This helps users to visualise the health of their fields, with ongoing monitoring and long-term projections enabled by machine learning algorithms. 
EnrichSoil's analysis includes tests for important nutrients including nitrogen, phosphorous, potassium and carbon. With accurate insights into the nutrient content of their soils, Terramera claims that the platform's users will be able to make more informed decisions when it comes to their use of fertilisers. In doing so, they could improve the health, resilience and carbon sequestration potential of their land while also increasing yields and avoiding the costs associated with excessive fertiliser consumption. 
Farmers struggle to gain vital insights into soil health
Soil is a key component of our ecosystems, providing essential services not just for agricultural production but also for plant growth, animal habitation, biodiversity, carbon sequestration and resistance to droughts or flooding. 
Research indicates, however, that around 24 billion metric tons of fertile soils are being lost each year with up to 40% of the global land area already in a degraded state. This is due to a number of factors, including the natural influences of changing weather and temperature conditions as well as human activities such as intensive farming, the excessive use of chemical inputs, deforestation and other forms of land-use conversion. 
The decline of fertile soils is exacerbating many of the most severe challenges faced by our world today. To give just a couple of examples, poor soil health is contributing to global warming by reducing the volume of carbon absorbed from the atmosphere and driving biodiversity loss by impacting vegetation that provides food and shelter to various animal species.  
For the agricultural sector, declining soil fertility raises a number of issues. It reduces both the yields and quality of growing crops, eating into farmers' profits as well as their ability to produce enough food for the growing population. Indeed, estimates suggest that around 95% of the food we consume is directly or indirectly dependent on healthy soils, but approximately 52% of the world's agricultural land has already been degraded. 
By advancing global efforts to restore soil health and implement more sustainable farming practices in the future, the agricultural industry could play a key role in solving the interconnected crises of food security, climate change and biodiversity loss. The impact of such solutions cannot be understated, with research indicating that improving soil health could deliver around 47% of the climate change mitigation potential available through the 40% of the world's total land area used for agricultural purposes. 
Although this finding provides some hope that fertile soils can be restored as a means of addressing many of the most pressing global challenges, it raises the key question of how growers and agronomists will be able to make informed decisions as to the changes they introduce. In order to make these changes, they must be able to access clear insights into the problem at hand before monitoring their progress over time to ensure that their solutions are proving effective. 
Conventional methods for analysing soil health, however, are expensive, time-consuming and labour-intensive. With the costs and complexity of obtaining the necessary data, farmers may struggle to implement sustainable management practices and are unable to access the economic opportunities of doing so. 
"Farmers don't have the tools to understand fertility levels across their fields with precision. Lack of precision on rates means over application and expense on fertilizer," said Manhas, concluding that: "The key is timely, accurate and affordable analysis of soils". 
Accurate and affordable soil analysis to enable sustainable agriculture
As the need for accurate and affordable soil analysis grows increasingly urgent, Terramera's latest announcement could not be more timely. Through enrichAg and its enrichSoil platform, the company seems to be taking great strides to accelerate the transition towards a more sustainable agricultural system. 
The value of such an approach has clearly been recognised by At One Venture, with founding partner Tom Chi commenting that: "By making soil testing cheaper, faster and 100x more accurate, enrichSoil will provide immediate actionable information that can improve profitability while restoring soil health." 
"Democratizing soil knowledge is foundational to widening the circle of regenerative agriculture beyond a small set of deeply committed practitioners. With this data more accessible, farmers can rapidly operationalize healthier and more profitable agricultural practices," he concluded.