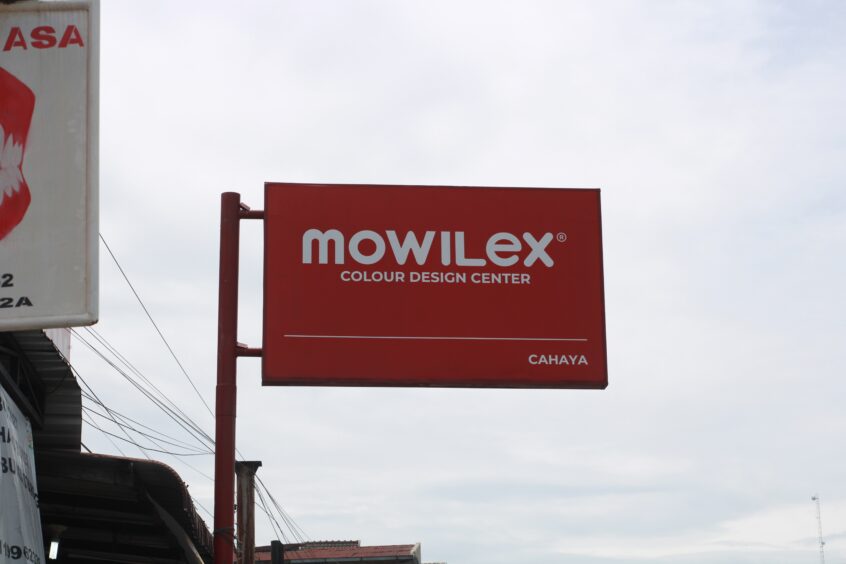 Mowilex, a subsidiary of Asia Coatings Enterprises, has launched a new range of paint that actively improves indoor air quality and features sustainable, bio-based ingredients. 
The Naturalle paints convert formaldehyde into water vapour, improving indoor air quality, and are made with bio-based ingredients that displace the use of fossil fuels.

 

Indoor air pollution is associated with around 3.2 million premature deaths each year.

 

Companies need to think beyond carbon emissions when developing their sustainability initiatives.

 
Mowilex Indonesia, a premium paints and coatings manufacturer, has announced the launch of its Naturalle paint range. The new line features formulas created by multinational chemicals firm Dow Inc. (NYSE:DOW), which improve indoor air quality and replace ingredients that would normally be produced from fossil fuels with renewable, bio-based alternatives. 
"Naturalle is a renewable, high-performing paint with excellent formaldehyde-abatement properties. We are excited to offer Naturalle and further strengthen our position as the environmental and sustainability leader in our market," said Niko Safavi, chief executive of Mowilex Indonesia. 
Introducing the Naturalle paint range
The Naturalle range has been formulated with Dow's PRIMAL RN-100-V Acryclic Emulsion, a water-based binder that uses renewable ingredients sourced from seeds, stalks and grasses. According to Mowilex, the new paints are 28% bio-based, a claim that it plans to verify through its application for certification under the US Department of Agriculture's BioPreferred programme. 
By including this binder, Mowilex has been able to reduce its use of resins that are produced from fossil fuels to develop a product with a lower carbon footprint than conventional paints. Adding Dow's FORMASHIELD 12 Emulsion is expected to make the Naturalle range even more sustainable through its active improvement of indoor air quality. 
The Formashield technology absorbs formaldehyde, a harmful pollutant that is released by building materials, cleaning products, lacquers and other indoor items. Mowilex says that its Naturalle paints permanently eliminate formaldehyde, as it is converted into water vapour. 
The paints do not contain any volatile organic compounds (VOCs) or heavy metals, and have been formulated to provide anti-fungal and anti-bacterial properties. According to the company, they are easy to apply and provide a matte finish. 
"PRIMAL RN Biobased Acrylic Emulsion and FORMASHIELD Technology from Dow Inc. are incorporated in Mowilex Naturalle paint, offering a sustainable solution and healthier environment to meet asthma and allergy standards," said Yena Margono, Southeast Asia marketing manager at Dow Coating Materials. "As one of the world's leading materials science companies, Dow Inc. is passionate about discovering innovative, sustainable solutions through joint efforts with our partners." 
The dangers of indoor air pollution
According to the World Health Organization (WHO), air pollution is the single biggest environmental threat to human health. In the 2021 update to its global air quality guidelines, it noted that the burden of disease associated with poor air quality is equal to that of other major health risks, including tobacco smoking and unhealthy diets. 
Recent studies suggest that air pollution may be even more harmful than the WHO has previously estimated, as low concentrations can increase mortality rates over long periods of time. As such, there is little doubt that air pollution is a major global health concern in urgent need of new solutions. 
Of the 6.7 million premature deaths that are associated with air pollution each year, around 3.2 million are the result of indoor contaminants. These are typically released through the incomplete combustion of fuels, or by chemical reactions between different gases. 
Among these, formaldehyde has long been a source of concern. It is one of the most common VOCs found indoors, contained within building materials such as paints, particleboard, plywood and glue as well as household or personal care products including carpets, cleaning solutions and hairspray. It can also be released through combustion processes like smoking, heating, cooking or the burning of candles. 
Formaldehyde is soluble in water, so is rapidly absorbed and metabolised by the respiratory and gastrointestinal tracts of human and animal bodies. In the short term, exposure to formaldehyde can cause eye, nose or throat irritation and can increase the respiratory effects of asthma and allergies. In the long term, it can increase the risk of more severe conditions including several types of cancer. 
Mowilex's pollution solution takes steps beyond carbon emissions
Although Mowilex has a history of promoting sustainability, many of its initiatives have been focused on reducing its carbon footprint. The company has purchased carbon offsets to secure CarbonNeutral certification for three years in a row, and engages the wider community in its Pohon Asuh campaign for the plantation of 50,000 trees that will sequester carbon throughout their lifespan. 
There is no doubt that companies must take steps to reduce their carbon emissions, but it is important to remember that carbon is not the only factor in improving the sustainability credentials of a business. Rather, there is a wide range of environmental, social and economic issues that must be taken into account. 
The diversity of the challenges we face is exemplified by the UN Sustainable Development Goals (SDGs) Although they are not designed to be achieved by the private sector alone, they offer a framework through which businesses can contribute towards sustainable development while minimising activities that could impede or reverse any progress being made. 
By focusing solely on carbon emissions, companies are failing to take advantage of their full potential in delivering the SDGs. Indeed, the UN itself has said that true sustainability can only be reached if the goals are addressed in synergy, rather than in isolation. 
With its latest launch, Mowilex appears to have recognised the need to extend its sustainability initiatives beyond the current focus on carbon emissions. The Naturalle range contributes directly to the UN's goal of providing universal health and wellbeing, which includes specific targets for reducing air pollution, thereby highlighting the progress that can be made when businesses consider their wider impacts.