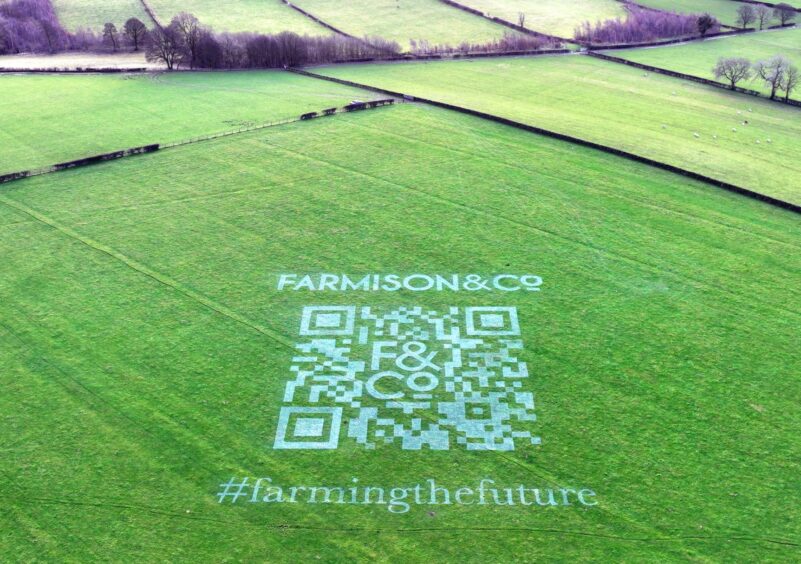 Yorkshire-based Farmison & Co, an online retailer of sustainable meat products, has launched a new traceability system that uses QR codes to provide consumers with insights into their orders' origins. 
Farmison & Co's packaging will now feature unique QR codes that can be scanned to reveal the origins, journey and environmental impact of each cut of meat.

 

Consumers are beginning to demand greater transparency around the food they consume, creating the opportunity for farmers to gain a competitive advantage by providing more information.

 

The emergence of digital tracking technologies will encourage the development of traceable supply chains across a range of industrial sectors.

 
Ten years ago, in January 2013, the European food industry came under intense scrutiny after unlabeled horse meat was found in beef products sold in supermarkets. Although there has since been some progress in improving the safety and transparency of meat supply chains, Farmison & Co believes that there is still work to be done. 
"The horse meat scandal undoubtedly inspired a great deal of scrutiny from retailers into their supply chains at the time, but I wonder what reforms have been introduced. I fear the answer isn't enough – and that meat food supply chains remain as opaque and difficult to trace as ever. Reputation management – I would venture – has been more important than addressing the fundamental wrongs of these systems," said the company's founder, John Pallagi. 
In response, Farmison & Co has launched a new traceability system that uses QR codes to provide its customers with detailed information on the origins, journey and environmental impacts of its products.  
As Pallagi explained: "The core of our business has been traceability from farms and farmers we know intimately – and as we grow, we're determined to do all we can to share that detail with our customers from farm to fork. We already encourage people to 'Eat Better Meat'. From today we also encourage them to 'Trace Better Meat'." 
QR codes reveal insights into meat supply chain
Under Farmison & Co's new traceability system, whole cuts of meat will be packaged with a unique QR code that can be scanned by customers to reveal details of the product's supply chain. Each code will provide information on the breeding of the animal the meat came from, the farmer that raised it and the food miles associated with the product. Customers will also be able to view video footage of the farm that supplied their meat, and will have access to exclusive recipes developed by the Michelin star chef Jeff Baker. 
The launch of the QR code system comes as part of Farmison & Co's Farming the Future programme, a broader initiative to establish higher standards for the traceability of the UK's meat supplies. Initially, the programme will only apply to full cuts of meat, but the company plans to include additional producers in the near future. 
As the traceability system is expanded, Farmison & Co will provide consumers with the information they need to be reassured of their orders' origins. Until then, the retailer guarantees that it will only source additional items from accredited suppliers, which will have provided supply chain data consistent with safe and sustainable produce. 
Rising demand for traceable food supplies
Over the past few decades, events such as the horse meat scandal or the foot-and-mouth emergency have led consumers to become more concerned about the safety of the food they consume. This, alongside a growing awareness of the social and environmental impacts of different dietary choices, has fuelled demand for transparent information on the sourcing and production of food supplies. 
At the same time, the increasing complexity of global supply chains has allowed fraudulent activity and unsustainable sourcing practices to remain undetected. Governments around the world have introduced new policy measures to address these issues, with the US, Japan, Canada and Australia among those that have developed traceability management systems specifically designed to monitor meat supplies. 
The emergence of these systems has several advantages, ranging from the ability to recall or investigate unsafe products to the detection of environmentally unfriendly practices that can then be addressed. For businesses such as restaurants or retailers, traceable meat products can provide a competitive advantage by gaining consumers' confidence and demonstrating compliance with emerging legislation. 
With consumers, policymakers and downstream businesses calling for greater traceability, the launch of Farmison & Co's QR code system comes as a timely response to rising demand. The company's incorporation of digital technologies highlights the emerging opportunity to develop more safe and sustainable supply chains across a wide range of industries. 
Digital technologies for the development of traceable supply chains
Indeed, the shift in consumer demand and government regulation has not been limited to the supply of meat products. The increasing urgency of global challenges, such as climate change and biodiversity loss, has resulted in greater scrutiny of supply chains within every economic sector. 
As companies rush to ensure that they can remain competitive under such pressure, digital tracking technologies have been developed and deployed to ensure that products ranging from high-risk commodities to textile materials can be traded with total supply chain transparency. 
This new category of technologies offers various opportunities to strengthen the enforcement of regulation against unsustainable sourcing and inefficient waste management, while also enabling consumers to make purchasing decisions that align with their changing values. In doing so, they demonstrate the progress that companies can and should be making, thereby creating a virtuous cycle of rising expectations and proactive responses.