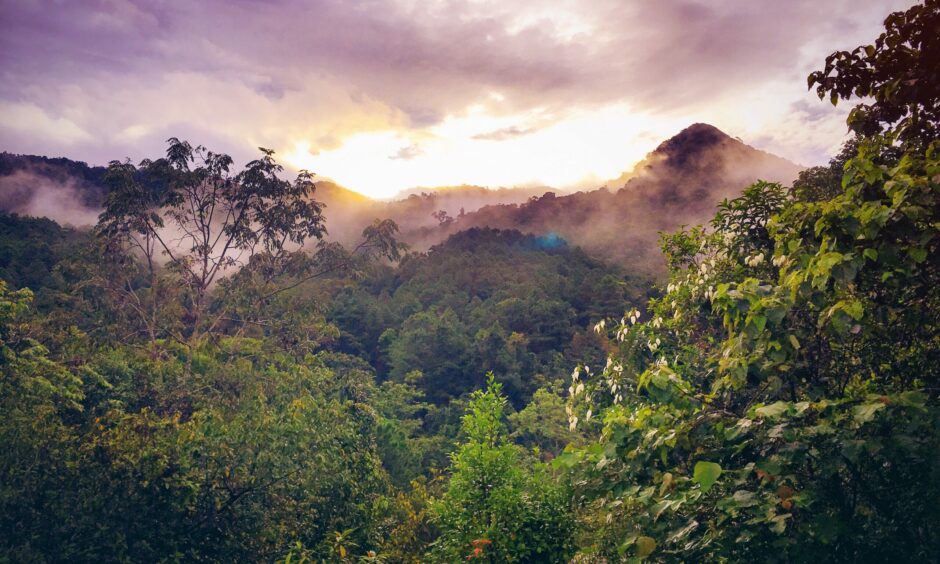 Thallo has signed a deal to sell up to €50 million worth of carbon credits to IMPT over ten years. It has several implications for voluntary carbon market (VCM) trading, including opening up participation to individuals through their online retail shopping activities, and the tokenisation of credits.
IMPT, a carbon-offsetting ecosystem, has agreed to buy carbon credits worth up to €50 million over ten years from Thallo, a carbon credit marketplace.
The deal gives IMPT a source of carbon credits supply to make available on its platform.
Using Thallo's two-way bridge technology will allow customers to move credits on and off the blockchain, further demonstrating the applicability of such technology and the use of tokens in VCMs.
A ten-year deal to convert tokens to credits
IMPT is calling the €50 million deal with Thallo "a major milestone" in the development of its platform, which will give participants and community members on its platform access to quality carbon credits. The deal has the potential to offset 12 million tons of CO2 over a ten-year period.
Members of IMPT's ecosystem will be provided with a supply of carbon credits, which they can buy using their IMPT tokens. These can be purchased directly or earned from purchases made by shopping for products from IMPT's partner brands. 
The agreement will begin with a purchase of €3.6 million in carbon credits over the first three years. The two companies have signed a memorandum of understanding that covers a wider-ranging partnership over ten years.
What services do IMPT and Thallo provide?
London-based Thallo and Ireland-based IMPT operate in the carbon credit value chain. Both businesses are based on blockchain technology and want to extend the availability of carbon credits on VCM exchanges to individuals, as part of their business strategy. 
Thallo wants to provide value-added carbon credit services, which it claims are filling a gap in today's VCMs. It is developing a suite of products to ensure the availability of project characteristics and the defining properties of each carbon credit, allowing each credit to be traced to its respective project.
In October 2022 it created what it claims is the world's first two-way bridge between a registry and a blockchain. To do this, it combined with Colombia-based BioCarbon Registry, a developer of carbon and biodiversity standards aligned with social and sustainability actions. The credits from the two-way bridge will be made available on the Polygon network, a blockchain development platform similar to Ethereum. 
IMPT provides an ecosystem to connect socially responsible brands with businesses and individuals looking to reduce their carbon footprint. Community and ecosystem members can convert the IMPT tokens they buy directly, or that they earn by shopping online with affiliated consumer brands.
Thallo's two-way bridge system aimed at the future of carbon trading on VCMs
The agreement with IMPT represents another first for Thallo's bridging technology, by using it as a "Bridging-as-a-Service" offering. This will allow Web3 companies to directly integrate carbon credits into their own infrastructure, having already demonstrated the two-way capability of its technology by moving move credits on and off the blockchain.
The two-way bridge capability ensures full traceability and transparency in the trading and retiring of carbon credits. Thallo has also integrated Chainlink Proof of Reserve into its two-way bridge offering, which provides automated verification and monitoring, from its registry partners. 
Many of the major registries have been conducting consultations on the tokenisation of carbon credits with stakeholders and industry groups. Acting as blockchain participant, Thallo has been invited by Gold Standard's Digital Assets Working Group and American Carbon Registry's private consultation process, and has also participated in Verra's public consultation process. 
Denis Creighton, chief executive of IMPT, said: "We appreciate and share Thallo's commitment to promoting transparency and integrity in the carbon credit market. There is substantial opportunity to bring the Web3 and business industries towards low-carbon solutions, yet significant work needs to be done. Putting these credits into the hands of our community is the next step in realising our vision of building a global network of people who want to play their part in combating climate change by taking small actions in their everyday lives."