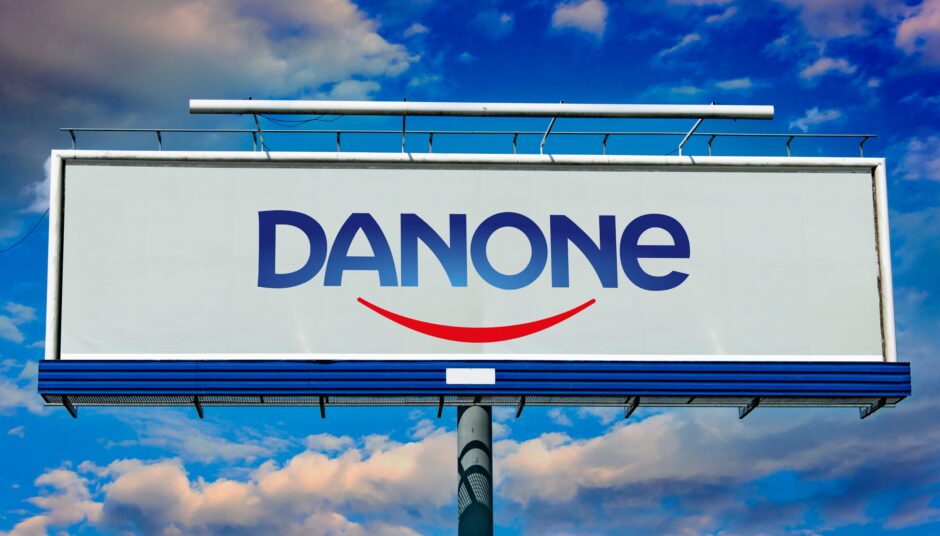 French food and beverage company Danone (EPA:BN), which derives 50% of its sales from dairy products, has added a methane reduction target to its climate action goals. It has also formed partnerships and alliances to demonstrate its commitment to tackling methane emissions from dairy.
Danone has set a target of 30% absolute reduction in methane emissions from the fresh milk it uses in its dairy products.
While the level of methane emissions is about 15% that of CO2, it has a greater potential to trap heat and, therefore, a larger contribution to global warming.
Companies making methane pledges can be better prepared to meet new regulations, while also signalling to stakeholders that they are serious in their intentions to tackle climate change. 
Danone adds methane emissions reduction commitment to climate change goals
Danone, which is facing a lawsuit over plastic pollution, had added a methane emissions reduction target to its existing climate change key performance indicators (KPIs). It has committed to reducing its absolute methane emissions by 30% by 2030, which equates to the removal of 1.2 million tons of CO2. 
In 2015 Danone announced its intention to reach net zero emissions by 2050, and has set an interim target of reducing its absolute Scope 1 and 2 emissions by 30% by 2030, by which time It also targets reducing its Scope 1, 2 and 3 emissions intensity (in grammes of CO2 equivalent per kilogram of product sold) by 50%.
The company said it already cut its methane emissions by 14% between 2018 and 2020. They are generated from its dairy-related business, which accounts for over 50% of its annual sales.
Targeting the reduction of a sizeable portion of its total emissions 
As a predominantly dairy company, it is not surprising that methane emissions account for 25% of Danone's Scope 1, 2 and 3 emissions. Fresh milk accounts for 70% of Danone's methane emissions, while indirect dairy ingredients, like the feed use for cows and livestock, account for the remainder.
Dairy produced by cattle accounts for about 8% of total human-caused methane emissions, while global agriculture and livestock activities make up roughly 40% of global methane emissions.  
Why is reducing methane emissions important?
Reducing methane emissions, which are only second to CO2 among the four greenhouse gases (GHG) responsible for global warming, is one of the priorities of the European Green Deal, and hence in the EU's Fit for 55 package.
While the level of methane emissions is about 15% that of CO2, it can trap more heat, with a potential for global warming that is 84 times that of CO2 on a 20-year timescale. According to the EU, human activity, and in particular agriculture and energy, is the cause of 60% of global methane emissions. 
Besides setting its Methane Strategy in 2020, the EU's efforts to reduce its methane emissions have also included the signing of the Global Methane Pledge at COP26.  The pledge was signed by over 100 countries, committing to a 30% reduction in their methane emissions by 2030 compared to 2020 levels. 
In setting its target, Danone announced that it has also signed up to the Global Methane Pledge. 
Partnerships and alliances demonstrate commitment to reducing methane emissions
Danone has formed partnerships and alliances that are active in finding solutions to reduce anthropogenic and enteric methane emissions. It has formed a partnership with the Environment Defence Fund (EDF), being already a founding partner of Farming for Generations (F4G).
The EDF works with businesses to find market-based solutions for environmental issues. It believes reducing enteric methane emissions is vital to slowing global warming, and mitigating the impact of climate change. In a report published in 2022, it said companies in the meat and dairy supply chain need to create innovative solutions and incentives that meet the needs and concerns of farmers and ranchers. 
F4G is a global alliance of companies specialising in animal health and welfare, animal nutrition, crop nutrition and science and artificial intelligence, as well as NGOs such as World Wildlife Fund for Nature, Compassion in World Farming, and Wageningen University. It has developed a toolbox of solutions for dairy farmers with best practices for tackling methane emissions, including factsheets and other resources dedicated to enteric emissions reduction, herd optimisation, and manure management.
According to the EDF, reducing methane emissions is as much a business imperative, as it is necessary for slowing global warming and avoiding the worst impacts of climate change. Tackling methane emissions is part of meeting company and country climate goals. But it goes further than that: companies setting methane reduction goals can be better prepared to meet new regulations, while also signalling to stakeholders that they are serious in their intentions to tackle climate change. 
"Cutting methane emissions is one of the fastest and most effective ways to slow climate change. The dairy sector can play an important role in driving these reductions while boosting farmer livelihoods and increasing food security and nutrition," said Fred Krupp, president of EDF. "Danone is the first food company raising this type of ambition, but it can't be the last. This is the decisive decade for climate action. We invite other food companies, farmers and policymakers to join us on a path toward 2030 climate results."