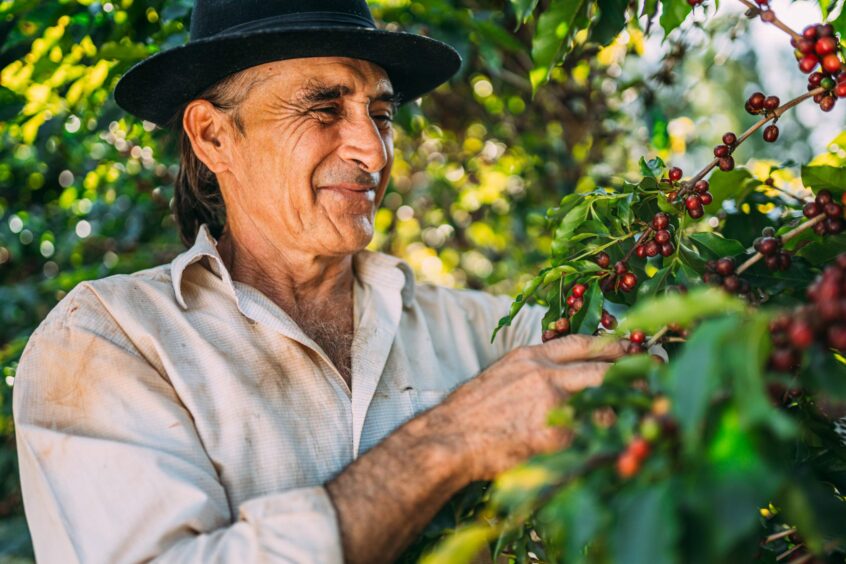 BlueOrchard, a member of the Schroders Group and manager of the InsurResilience fund, has provided $5.29 million to Brazilian specialty insurer Newe Seguros, which intends to promote parametric insurance to small-scale farmers in the country to boost food security.
Newe has received $5.29 million from BlueOrchard to market parametric insurance products to small-scale farmers in Brazil.
BlueOrchard manages InsuResilience, which was set up by the German government's development bank KfW to tackle the impacts of climate disasters in the developing world.
The InsuResilience Global Partnership, launched at COP23 in 2017, intends to find solutions that can benefit the lives and livelihoods of poor and vulnerable people in low-income countries.
Newe seeks to advance parametric insurance in Brazil
Newe Seguros was formed in 2019 by a management buyout of London-based specialty insurer Markel International's reinsurance operations in Brazil, after Markel decided to leave the market. Using big data and digital technology, Newe creates and distributes agriculture insurance through cooperatives, targeting mid- to low-size farmers in Brazil, helping them lower operational risks and improve stability in their businesses.
Agriculture contributes to around a quarter of Brazil's economy, according to data from the University of Sao Paulo's Centre for Advanced Studies on Applied Economics. While the country is the world's largest net exporter of agricultural commodities, nearly one-third of its population remains food insecure.
With its parametric rural insurance and parametric calamity insurance offering, Newe seeks to address the challenges posed by climate change impacts on food production, agricultural livelihoods and food security. It expects to insure over 1.9 million beneficiaries by 2027.
The capital provided by BlueOrchard will support Newe in creating new affordable products for small-scale farmers and people with low incomes and reaching new markets within Brazil. The InsuResilience investment strategy will appoint a nominee to the board of directors of Newe's holding company.
What is parametric insurance?
Parametric insurance is based on payouts that are triggered by specific events, as measured by specific parameters being exceeded. For example, parametric flood insurance would pay out a predetermined sum when a specified level of precipitation had occurred or been exceeded.
It is considered a solution to help fill gaps left by traditional, indemnity-based insurance provided by major firms. This benefits many small farmers and contractors, who may lack the scale required for a traditional insurer to consider writing a policy or underwriting their risk. Despite recognising the potential advantages of parametric policies, such products are often provided by the major insurance companies as supplemental insurance to larger, existing policies.
BlueOrchard works to generate positive impact for communities and the environment
As the first commercial manager of microfinance debt investments, founded by initiative of the UN, BlueOrchard has been involved in impact investment since the beginning. As part of the Schroders Group, it intends to achieve positive returns for its investors and offers investment solutions across asset classes.
With the aim of advancing "the conscious use of capital" and making impact investment solutions available globally, the firm has invested over $10 billion in more than 105 countries, providing more than 260 million people with access to financial services in emerging and frontier markets.
BlueOrchard launched the InsuResilience Investment Fund in 2017, which formed part of the G7 InsuResilience Initiative by KfW, the German development bank, on behalf of the German Ministry for Economic Cooperation and Development.
Ernesto Costa, senior investment director at BlueOrchard, said: "Only a fraction of Brazilian farmers is protected by insurance against natural disasters. Vulnerable populations in cities are exposed to flash floods and landslides, with no insurance cover. We hold a strong conviction that Newe, with its experienced management team and staff, focus on innovation, and core competency in weather-related insurance, is well positioned to take advantage of these meaningful opportunities." 
What is the InsuResilience Investment strategy and how does it work?
Formed at COP23 in 2017, the InsuResilience Global Partnership (IRGP) provides a platform for the development of "inclusive, integrated collaboration, shared learning and delivery on climate and disaster risk finance and insurance solutions".
Diverse entities, including G20+ and V20 countries, NGOs, multilateral organisations, and private donors, combines to come up with solutions to make poor and vulnerable people in low-income countries more resilient to climate risks, by protecting their lives and livelihoods from the impact of climate disasters.
Nineteen countries and the EU make up the G20, while the G20+ adds major emerging market countries to the list. V20 countries represent the 20 most vulnerable countries, as defined by the Costa Rica Action Plan of the Climate Vulnerable Forum.
The IRGP sees providing financing tools such as parametric insurance as a faster, more timely, reliable and cost-effective way of administering payouts in the event of a disaster, than humanitarian assistance. The partnership believes that insurance and risk financing solutions can prevent low-income people from falling into deeper poverty while awaiting assistance due to a disaster. 
By providing a safety net, these solutions also enhance the potential for economic development by the insured. This could also encourage governments to enact policies that promote these solutions, thereby helping them better manage risks posed by climate disasters.